A Walk In The Park
Published on 12 August 2021 02:56 PM
Age UK Dacorum have teamed up with Apex 360, Herts Sports Partnership and Herts FA to bring Walking Football to those who live in Dacorum.

Football is our national game, beloved of millions, and the walking version is a fun, friendly and safe way of engaging in physical activity for both men and women in later life. It's open to all, whether you've played football before or not and regardless of age. It's great for the mind as well as the body and is a sociable sport, giving everyone involved the chance to make new friends and enjoy being part of a team.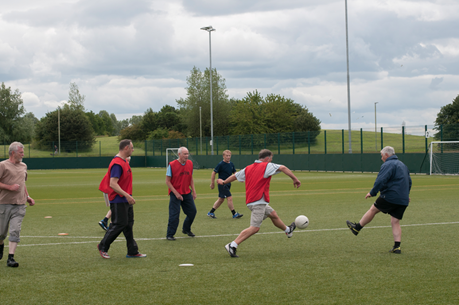 Sessions will be hosted by an Apex coach who will run small-sided matches for up to 50 minutes that you can get involved in.
If you are interested and would like to find out more click the link Walking Football.