Betty Harris
Published on 19 June 2021 11:39 AM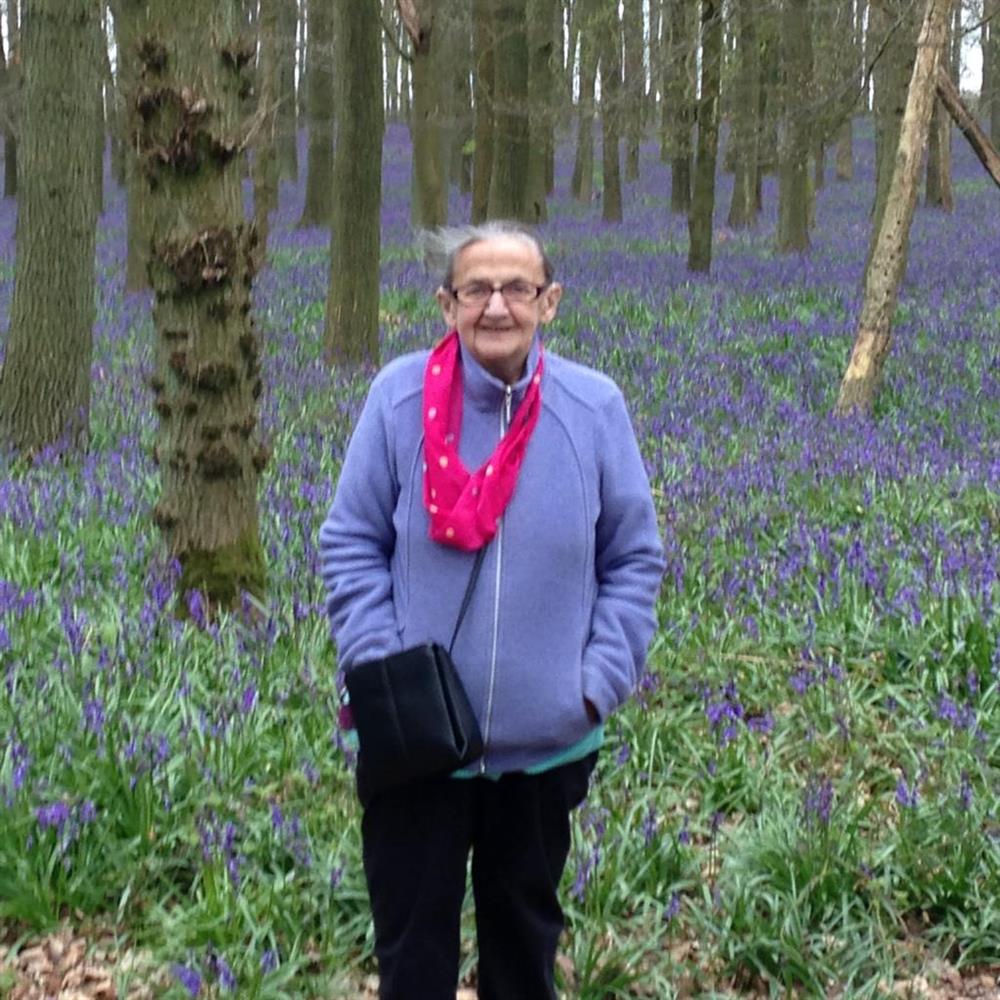 It is with great sadness that we announce the passing of Betty Harris, a trustee and volunteer on Tuesday May 25th 2021 at the age of 92.
In 2011, at the age of 83, Betty joined Age UK Dacorum (Age Concern Dacorum) as a volunteer and later became a trustee.
Betty has provided the charity with over a decade of support and service. She was a firm and avid supporter of Age UK Dacorum's Cogs Clubs for people with mild to moderate dementia.
Betty brought a sense of fun to the group sessions. From celebrating her 90th birthday with Cogs to writing and promoting her book of poems Betty displayed an infectious enthusiasm and agelessness in all she did. Read Eight-O a poem from Betty's book on reaching the age of 80.
Tribute to Betty by David Pearce, CEO
I met Betty when I first started with AUKD and immediately found out what a delightful person she was. A lady full of fun and brought a smile to everyone's faces when in her company.
However, there was also a steely side to Betty. She was a great campaigner. From fighting to build a new Hospital in Hemel Hempstead to advocating Age UK Dacorum's services Betty was always at the forefront of bringing change for the better.
Seeing Betty doing the Tony Chestnut dance and getting a room full of people to participate always amazed me just how she could bring warmth to even the dreariest of meetings.
We will miss her, but never forget her.
Tribute to Betty by Mike Devlin, Trustee
As a trustee, Betty was very supportive of the Age UK Dacorum and she identified many years ago that the trustees' board was lacking in some professional skills so she took steps to recruit a qualified lawyer and a qualified accountant from local firms.
The results of that recruitment effort are still in place today with a more balanced and effective board of trustees.
Betty had a placid temperament, however, she did feel strongly about important issues and she was able to make her point quietly in a measured, determined manner.
She was an active trustee, keen to be involved in COGS clubs and to get to know members of staff.
And, of course, she also raised funds for the charity by selling her books of poetry - I remember her being very reluctant to take "no" for an answer.
A lovely lady who will be sadly missed.
Tribute to Betty by Susan, Jean, Ian, Doris, Roger, Katie, Ingrid and Marion (Saturday Cogs Club)
Betty was always very chirpy, a pleasure to pick up on a Saturday morning to go to Bennetts End where she volunteered at Cogs.
Betty enjoyed talking about past times but was equally interested in current affairs. She had opinions on most things and happily voiced them.
She took pleasure in poetry and penned many herself. After lunch at the club Betty led 'Poetry Corner' – much appreciated by all.
Betty was a favourite with both club members and volunteers alike.
Tribute to Betty by Melanie Clarke, Operations Manager (2020)
Betty was a genuine lovely lady with a great sense of fun and always laughing.
She was a very busy lady but always made time for you.
Betty became enthralled with Cogs after her visit to the first Cogs club. Betty loved it so much that she became a volunteer and helped nearly every week from then on. Coggers (clients) and volunteers loved her.
One week on the theme of childhood memories we showed a film of old-time holidays and people wearing knitted swimsuits.
Betty told us a story of when she wore one and on stepping out of the sea it was completely stretched and looked hilarious.
A couple of weeks later she brought one into Cogs that she had knitted especially for the group, which the leader then tried on for everyone.
We were in hysterics, but wherever Betty was you could always hear laughter.
She was a truly special person and will be missed very much.

Age UK Dacorum and the board of trustees would like to send their condolences to Betty's family and friends.
Ami Hammond, Betty's granddaughter, has set up a fundraising JustGiving site in memory of Betty.
Please click on the link to donate.
https://www.justgiving.com/fundraising/remembering-betty-harris
Age UK Dacorum's Cogs Clubs closed since the start of the coronavirus pandemic but when restrictions are lifted, they will reopen with the new name 'Brainwaves'.