B&M Care are supporting Slip into Slippers
Published on 23 September 2021 11:16 AM
B&M Care is a private residential and specialist dementia care provider with a current portfolio of 26 care homes in and around the Home Counties.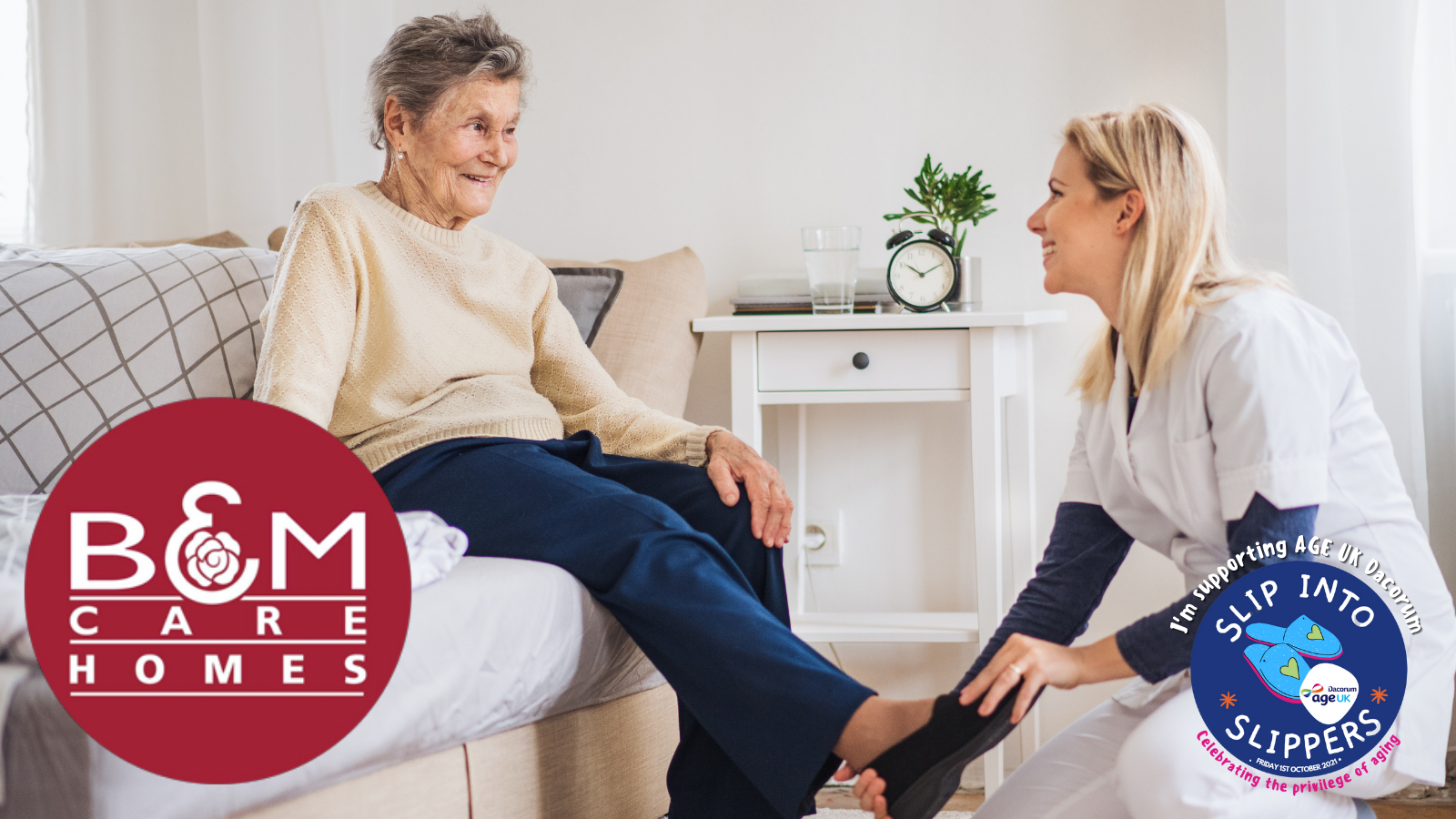 They are proud to be at the forefront of the dementia care sector and are proud to be recognised as a chosen provider that makes a positive difference to the lives of those living in their care. We would like to thank B&M Care for supporting our Slip into Slippers campaign which we are running to raise awareness and funds to support our vital services.
"B&M Care is delighted to support Age UK Dacorum's forthcoming initiative - Slip into Slippers - coinciding with the UN's International Day of Older Persons on Friday 1st October."
Would you like to support us?
On Friday 1st October we are asking everyone to slip into slippers.