Welcoming Walking Netball!
Published on 27 May 2021 09:15 AM
Age UK Dacorum have teamed up with England Netball to bring Walking Netball to those who live in Dacorum.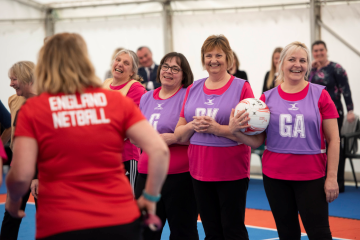 Walking Netball is a slower version of the game we all love and has been designed so that anyone can maintain an active lifestyle, regardless of age, fitness level or if you are recovering from an injury.

You don't need any special kit just comfortable clothing; suitable shoes and we'd recommend bringing a water bottle and a little snack!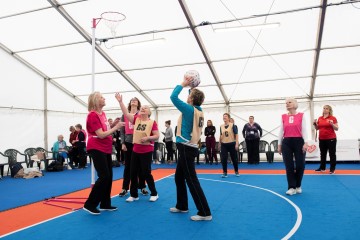 The sessions are designed to be fun and flexible; they will include playing mini-games and drills, warm up and cool down sessions and friendly matches. This club also gives people the opportunity to socialise, meet new people and give those who feel isolated an outlet.

If you are interested and would like to find out more click the link: Walking Netball.