Community Action Dacorum join Slipper-thon
Published on 28 September 2021 12:00 PM
Community Action Dacorum is a charity that provides a circle of support to the local community. We'd like to thank them for their support in our campaign Slip into Slippers.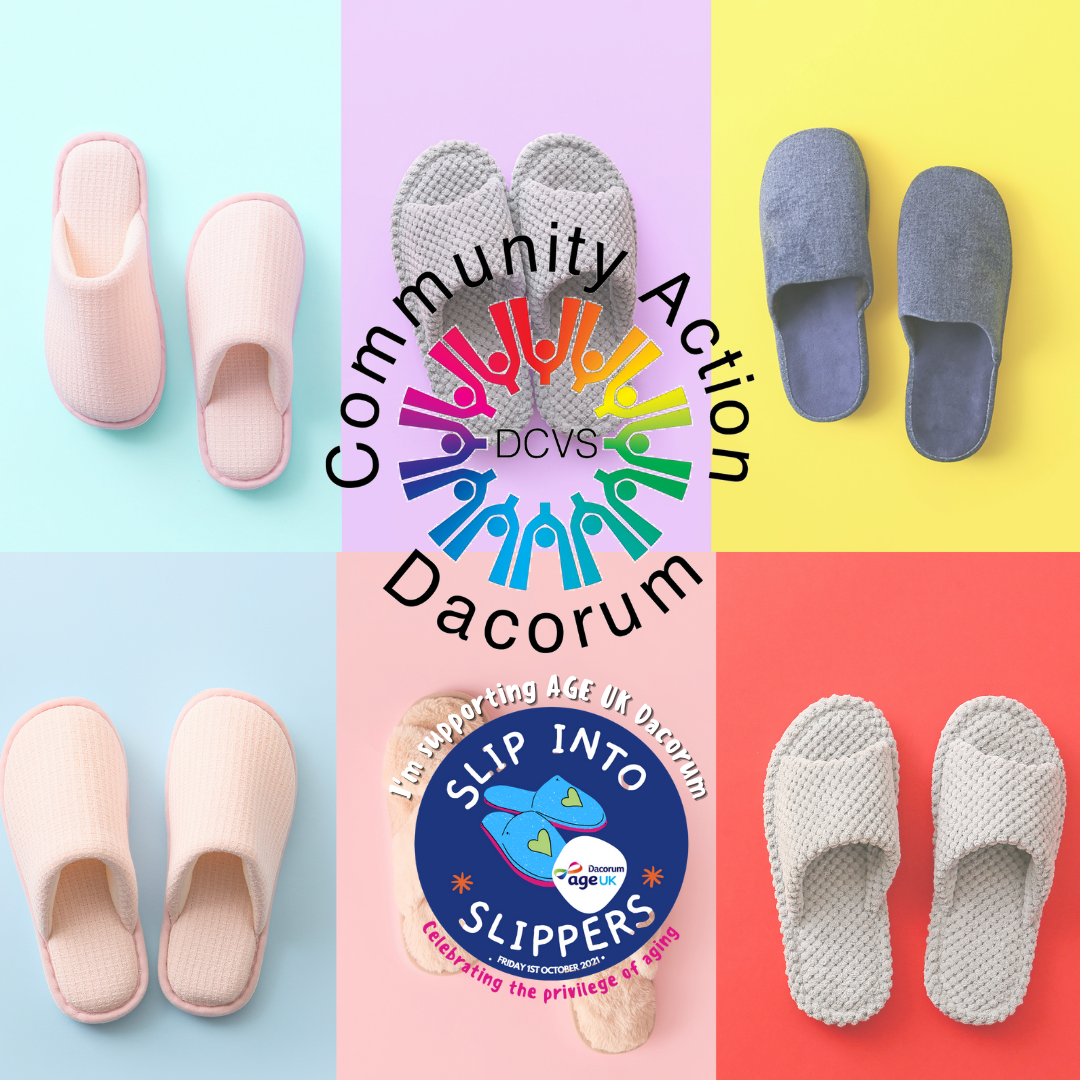 It's not too late to get your family, friends, school, employer, or business to wear comfy slippers on Friday 1st October 2021 to raise vital funds and awareness for Age UK Dacorum.
Want to get involved?
Find out more on how to get involved in our Slip into Slippers campaign on Friday 1st October.