Deafblind Awareness Week
Published on 24 June 2021 10:35 PM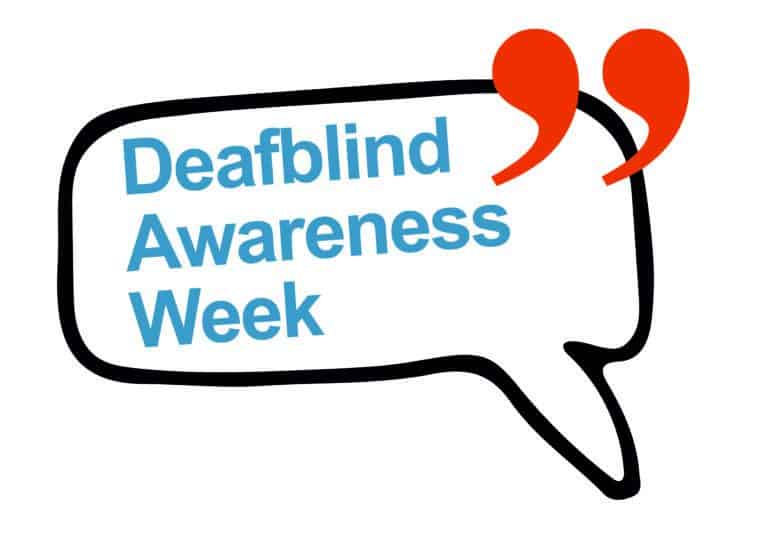 27 June - 3 July 2021 is Deafblind Awareness Week.
Deafblindness is far more common than many people realise... around 400,000 people are affected by sight and hearing loss in the UK. That's enough to fill Wembley Stadium nearly five times!
'Deafblindness is a combination of sight and hearing impairment that affects how you communicate, access information and get around.
Being deafblind is recognised as a unique disability in its own right. It doesn't necessarily mean that you are totally deaf or totally blind – most individuals who are deafblind have some residual sight and/or hearing.
It's not about the amount of sight and hearing you have; it's about the combined impact of having more than one sensory impairment.' Sense, a charity supporting deafblind people for 60 years.
Deafblindness affects people of all ages but it is more common in older people as our sight and hearing naturally worsen as we get older.
It affects everyone differently, some might need to adjust the settings on their TV or turn up the volume on the phone, and others might need assistance dogs, canes and more formal care. Watch John's story in this video.
Recognising deafblindness
It is important for us all to recognise the signs of sight and hearing impairments in ourselves and in our friends and family - and to understand that support is available if we need. Read more about recognising early signs of deafblindness and the symptoms of deafblindness from the NHS.
Support
A large number of older people who can neither see nor hear are missing out on vital support that could improve the way they live.
The Hertfordshire Sensory Services Team works with adults who are deafblind. They have specially-trained Deafblind workers who can help with special equipment, independent living skills, mobility training and one-to-one support from a communicator guide, an intervenor or a volunteer.
Check out the Deafblind Guidance from Sense and the government which explains how local authorities should act in relation to care and support for those who are deafblind.
You can also contact Sense Information and Advice or Deafblind UK for more information.