Mandi's Offa's Dyke Path Fundraiser Challenge
Published on 06 July 2021 08:06 PM
Please show Mandi support in her challenge by donating what you can to Age UK Dacorum by visiting the link below and follow us on social media for updates on her challenge!
On Sunday 4th July, Mandi Tattershall who's in her early 60's started the Offa's Dyke Path Walk.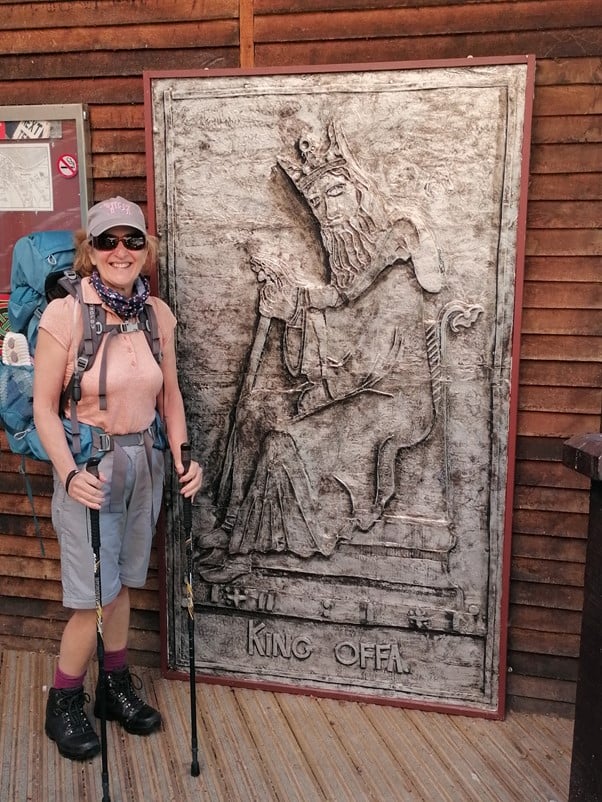 She plans to complete 90 miles of this walk that crosses the border of England and Wales. The Trail explores the tranquil Marches (as the border region is known) and passes through the Brecon Beacons National Park on the spectacular Hatterrall Ridge.
Mandi has never taken part in a challenge like this and has been training for 6 weeks to prepare. The walk should take 7 days to complete.
She decided to raise money for Age UK Dacorum as a motivation to complete this 90-mile challenge.
Age UK Dacorum is a charity close to her heart as we provided her mum with friendship and support through our befriending services.
Our services and activities help all older people and their carers in Dacorum, and our aim is to help make their later life fulfilling and enjoyable.
Day 2:
Mandi woke up at 5 o'clock after a sleepless night of heavy rain.
Her knees were sore but she pushed on and managed to achieve 21 km yesterday starting from Mellington Hall and finishing in Buttington.
Day 3:
Mandi had a gruelling day, she completed 26km from Buttington to Trefenan.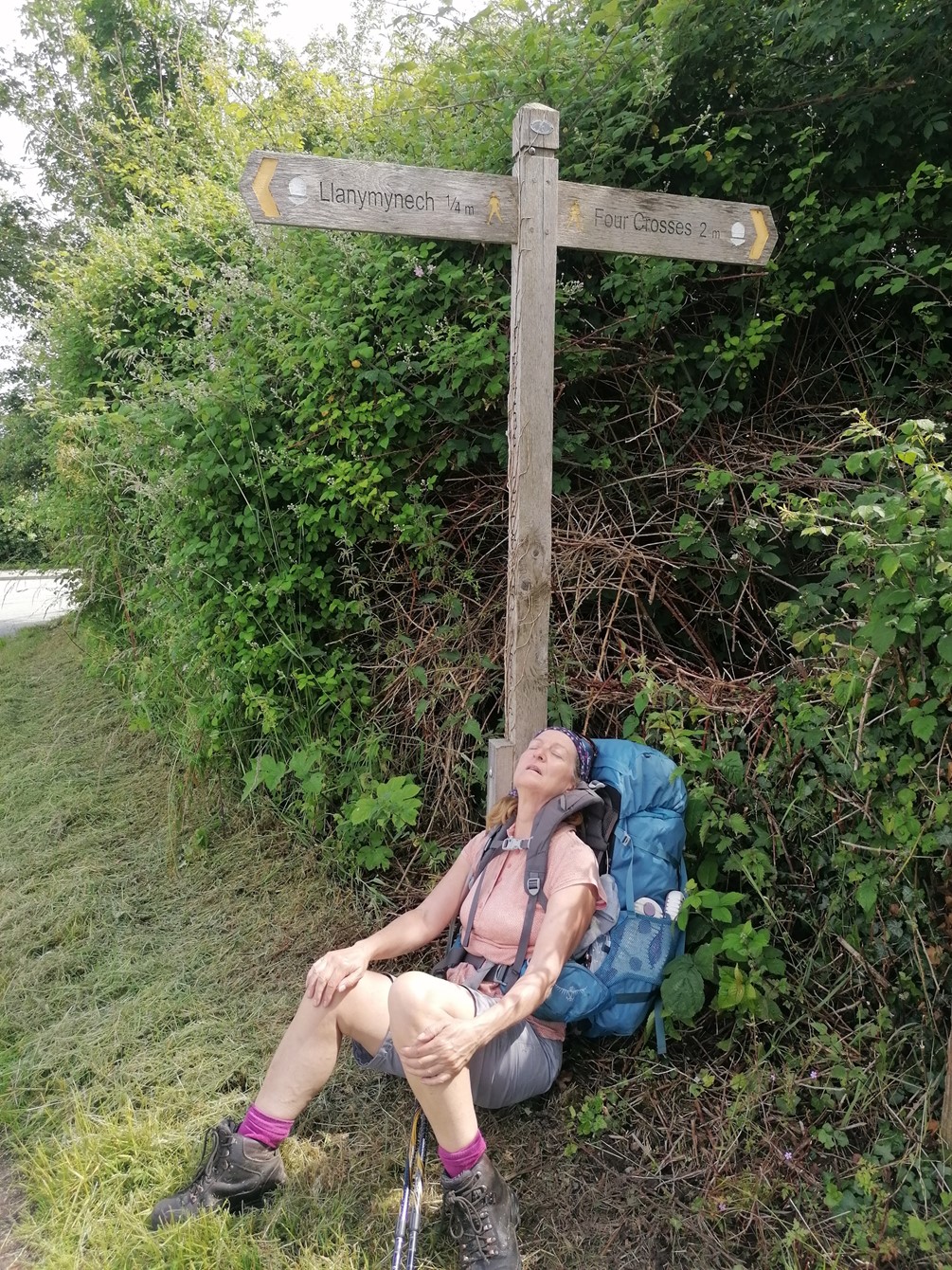 She started with a long tranquil walk along Montgomery canal in the sunshine, but Offa's dyke is still nowhere to be seen.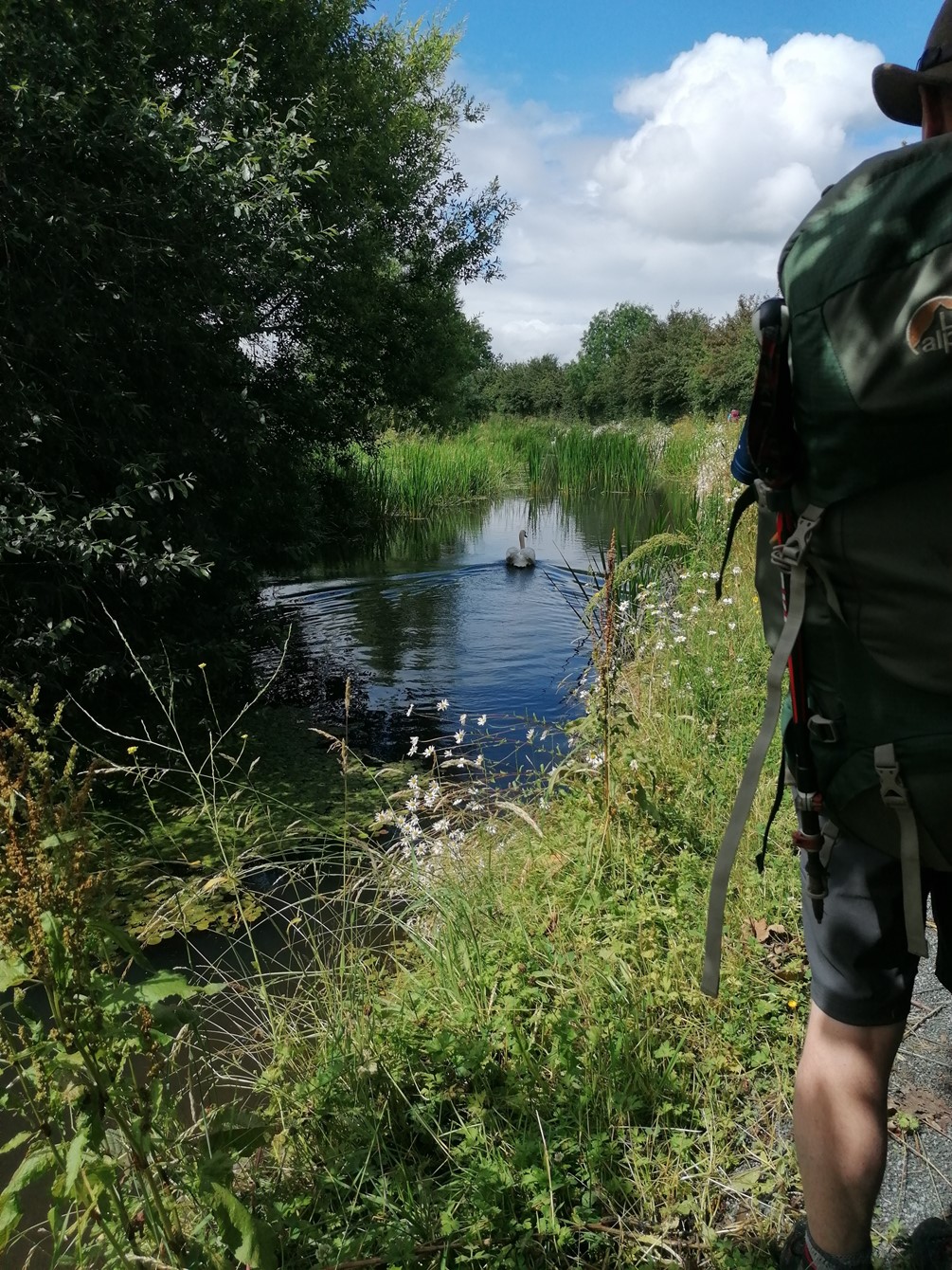 She carried on to Llanymynech where she stopped for a much-needed cold drink in the pub before starting the ascent of 285 metres. As she began the climb the heavens opened, and it continued to rain for the next couple of hours, but she eventually managed to walk up to the top of Moelydd where the views were fantastic despite the rain!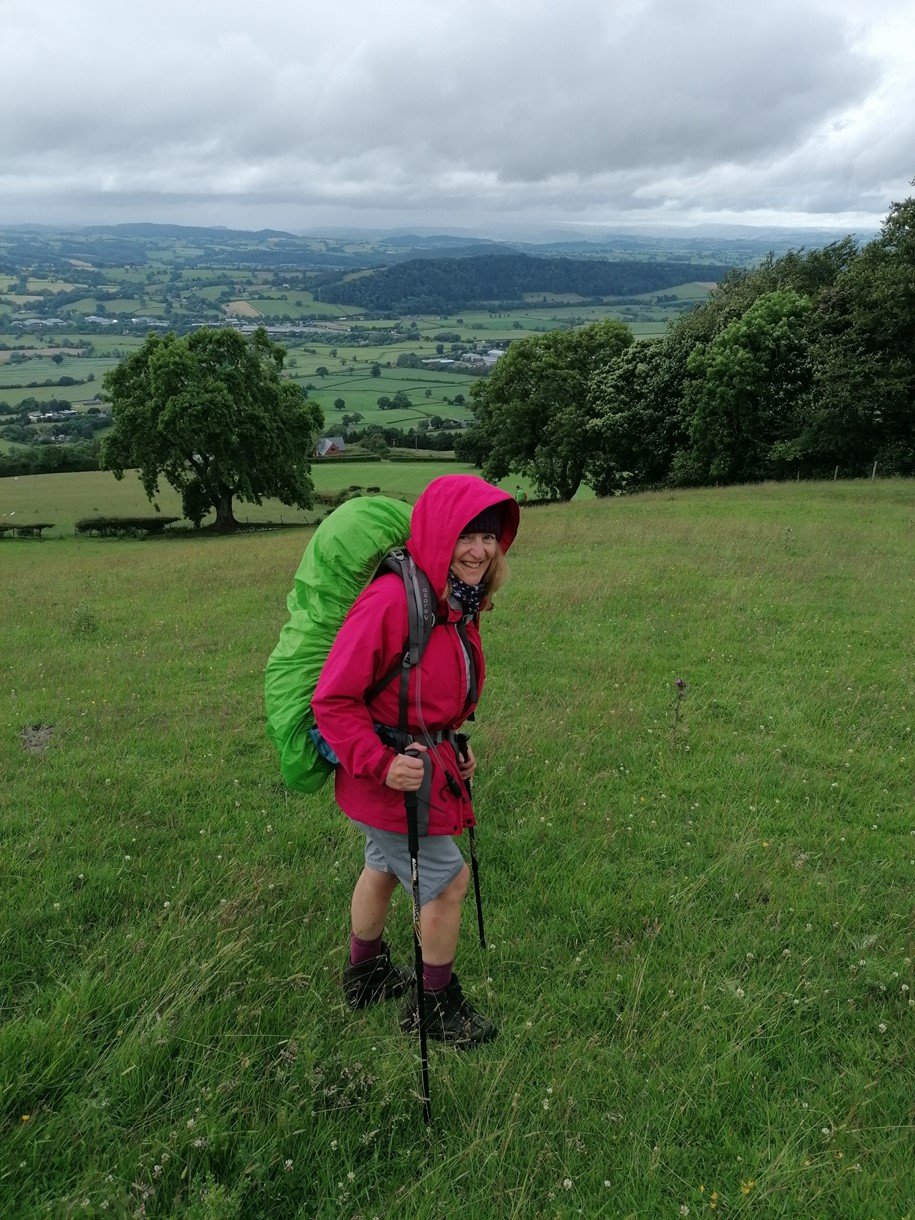 She then carried on sloshing through the fields, water going into her boots, feeling miserable and cold but it was all worth it to reach the B&B where she stopped for a well-deserved cup of tea and a nice hot bath!
Day 4: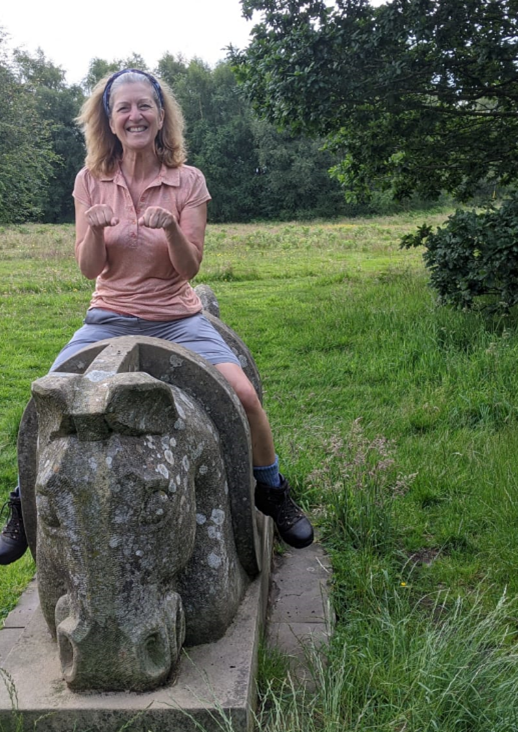 Mandi woke up at 6 o clock to see the lovely views and the sun shining.
Her legs and feet had been throbbing the night before so she was pleased, she could still walk!
Starting from Trefonen she walked through woodland and faced more steep climbs, eventually she reached Oswestry Racecourse (she couldn't understand why this was so high up!)
Walking along the roads made her feet ache but she endured this and continued to walk up to the top of the Dyke through 3ft ferns eventually seeing Chirk Castle in the distance.
She took a detour to a tearoom and then carried on down through the fields until she reached the route that led up to the castle, she then started the climb.
After another well deserved rest she walked back to the path and walked through more fields and then along the Llangollen canal until she reached her B&B.
Day 5:
Mandi dubbed her shoes in preparation for her long walk to Ruthin. She started the day walking along the Llangollen Canal towards Froncysylite and the Aqueduct. The aqueduct has 18 pillars and stands 127 metres above the river Dee.
After visiting the aqueduct Mandi started her first climb, once she reached the top, she sat to air her feet, she then continued walking up and was amazed by the beautiful views that overlooked Llangollen.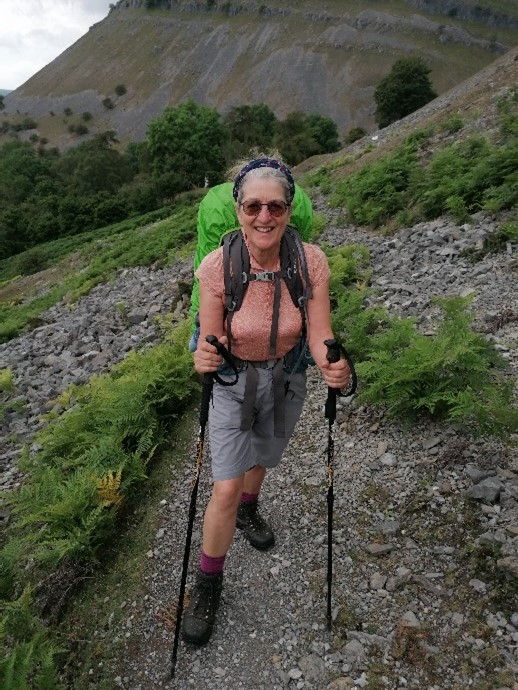 She followed the path through farmer fields and woodlands, but Offa's Dyke was still nowhere to be seen.
Day 6:
Mandi had a another very long day of walking. Luckily, they got a lift from the B&B to Raven Inn a community pub where they enjoyed some fantastic beer and food!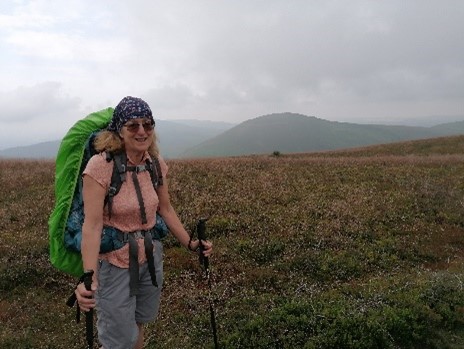 They were faced with lots of ups and downs, the bonus of which was the beautiful panoramic views. They walked all morning through mist and wished for the sun to come out, but the cool weather was a relieve as they faced more killer climbs.
In the guidebook this part of the walk is called an exhilarating moorland walk with views of Snowdonia to Cheshire, but the visibility wasn't good.
Mandi and her team managed to walk up 840m, 554 metres of that was an ascent up to the Jubilee Tower. When they reached the top, it started to rain!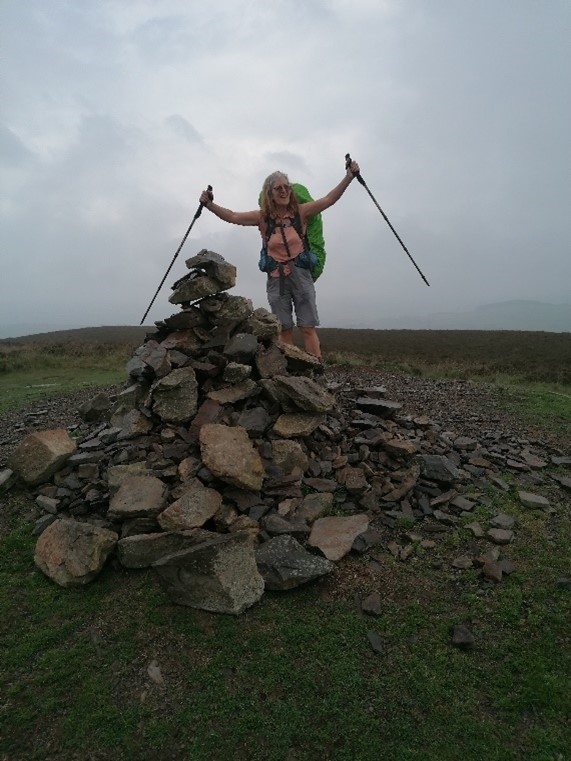 They continued through the mist and rain which lasted half an hour. After more ups and downs they saw a great example of hill Fort called Moel Arthur. You could clearly see the defensive rings but no Offa's Dyke in sight!

They walked more down and up through tree lined paths and then were faced with a huge tough descent of 400 metres in 5km. This was very tough on the knees so made them late for a reservation.
In the evening there was no time to put their sore feet in cooling water, they only had time to eat and go to bed after a long exhausting day!
Day 7:
Mandi started Day 7 walking up some hills and going over stone stiles (trying not to slip as this would be painful as her knees were already hurting). She crossed a bridge over a main road, this was the first sight of civilisation in days.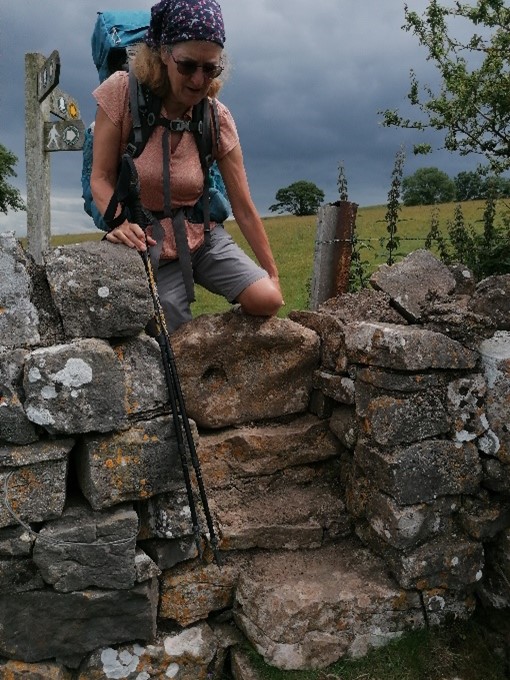 The sea started to appear in the distance, this was the last stretch of her journey starting in Bodfari and finishing in Prestatyn.
She eventually made it to the sea where she enjoyed a quick paddle and finally reached the end of the Offa's Dyke Path walk, she celebrated with a well-deserved drink!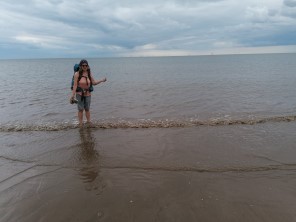 Congratulations to Mandi for completing her 90-mile challenge, you did amazingly! and an even bigger thank you to Mandi for raising funds for Age UK Dacorum.
The money raised will help us provide our services and activities to older people and their carers in the community.