Sold Out! Christmas Carol Concert
Published on 26 November 2021 11:38 AM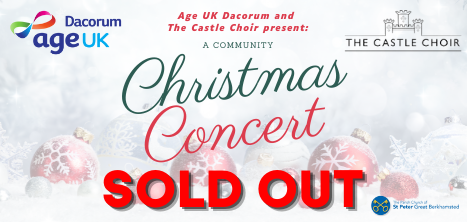 We have now SOLD OUT of tickets for our Christmas Carol Concert.
Thank you to everybody who has purchased tickets, we look forward to seeing you on the day!
We'd also like to say a BIG Thank You to our sponsors for your support and help making this event a sell-out prior to the occasion.
As well as a BIG Thank You to Asda (Dome Roundabout) Watford and Waitrose (Berkhamsted) for the donations of mince pies