Thank you to the Gazette!
Published on 22 September 2021 10:11 AM
Don't forget to Slip into Slippers for International Day of Older Persons on Friday 1st October. The day is about celebrating the privilege of aging and the amazing contribution they make to society.
To give a little something back to the older people in our community please join our Slipper-thon and wear your slippers at school or work to raise awareness and funds for Age UK Dacorum. The money raised will go towards improving our Bereavement and Covid-19 support service, a listening service that assists those who need to talk to someone, to express their feelings and get guidance with the difficulties faced at this time.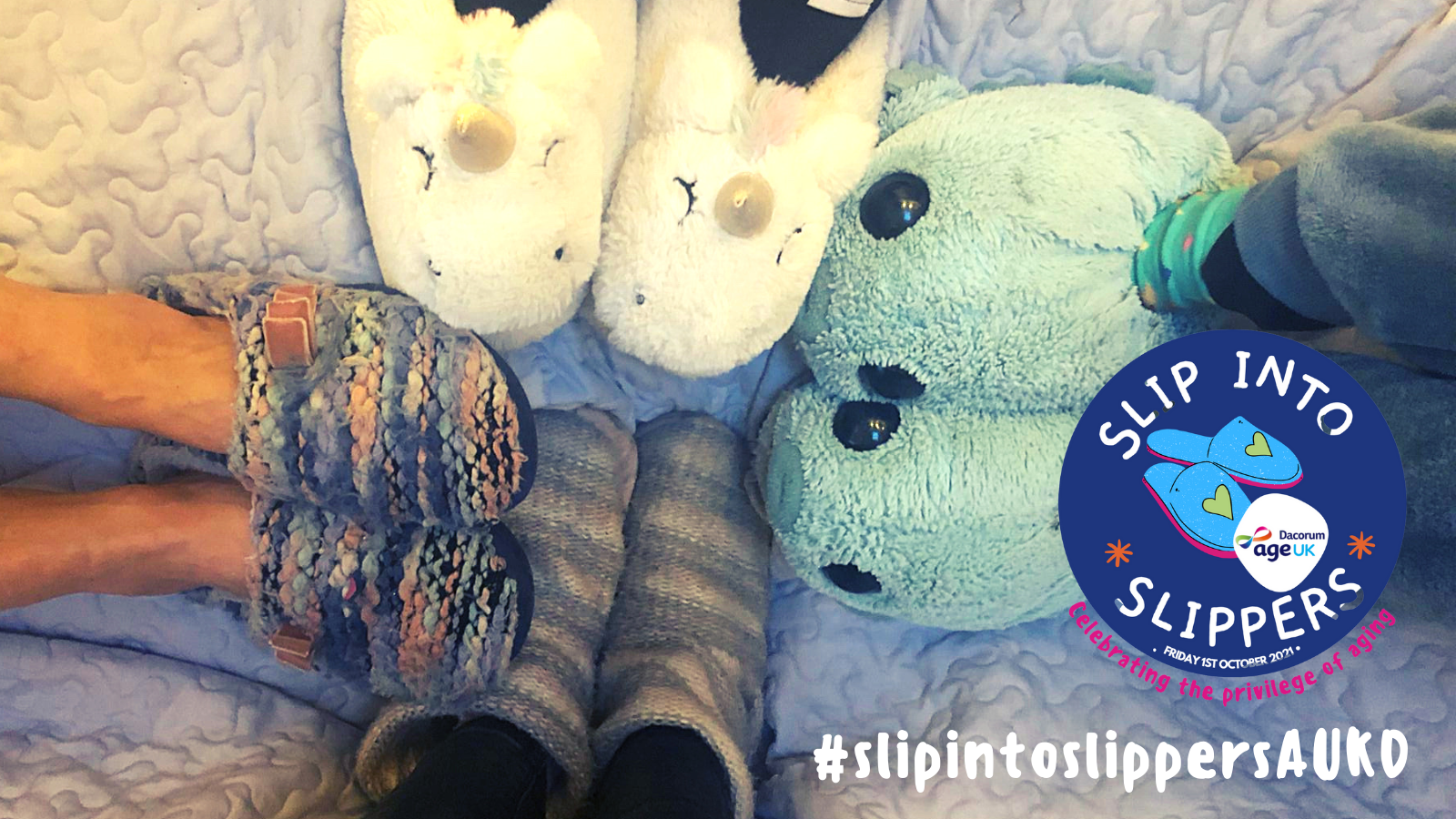 Want to read the Gazettes Article?
Visit Hemel Today to read "Here's how you can Slip into Slippers and support Age UK Dacorum".