Carers Week 2022
Published on 03 June 2022 07:00 AM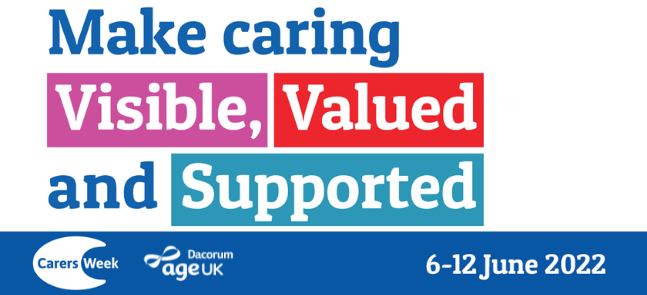 This year's Carers Week aim is to…
'Make caring Visible, Valued and Supported'
Carers Week is an annual campaign to raise awareness of caring, highlight the challenges unpaid carers face and recognise the contribution they make to families and communities throughout the UK. It also helps people who don't think of themselves as having caring responsibilities to identify as carers and access much-needed support.
The COVID-19 pandemic had a monumental impact on unpaid carers' lives – not only because of the increased amount of care that many provided, but because of the far-reaching effect that providing this level of care has had on unpaid carers. Many people also took on new caring responsibilities for their relatives and friends who are disabled, ill or older and who need support.
Caring's impact on all aspects of life from relationships and health to finances and work can be significant.
Whilst many feel that caring is one of the most important things they do, its challenges should not be underestimated. Caring without the right information and support can be tough. It is vital important that we recognise the contribution carers make and that they get the support they need.
Do you know somebody who is caring for someone and may benefit from some support, help advice or friendship? Or to find out more about our carer support scheme, call us.
Supporting Unpaid Carers in our Community
Telephone: 01442 259049
or email: carers@ageukdacorum.org.uk
Friendship Support Group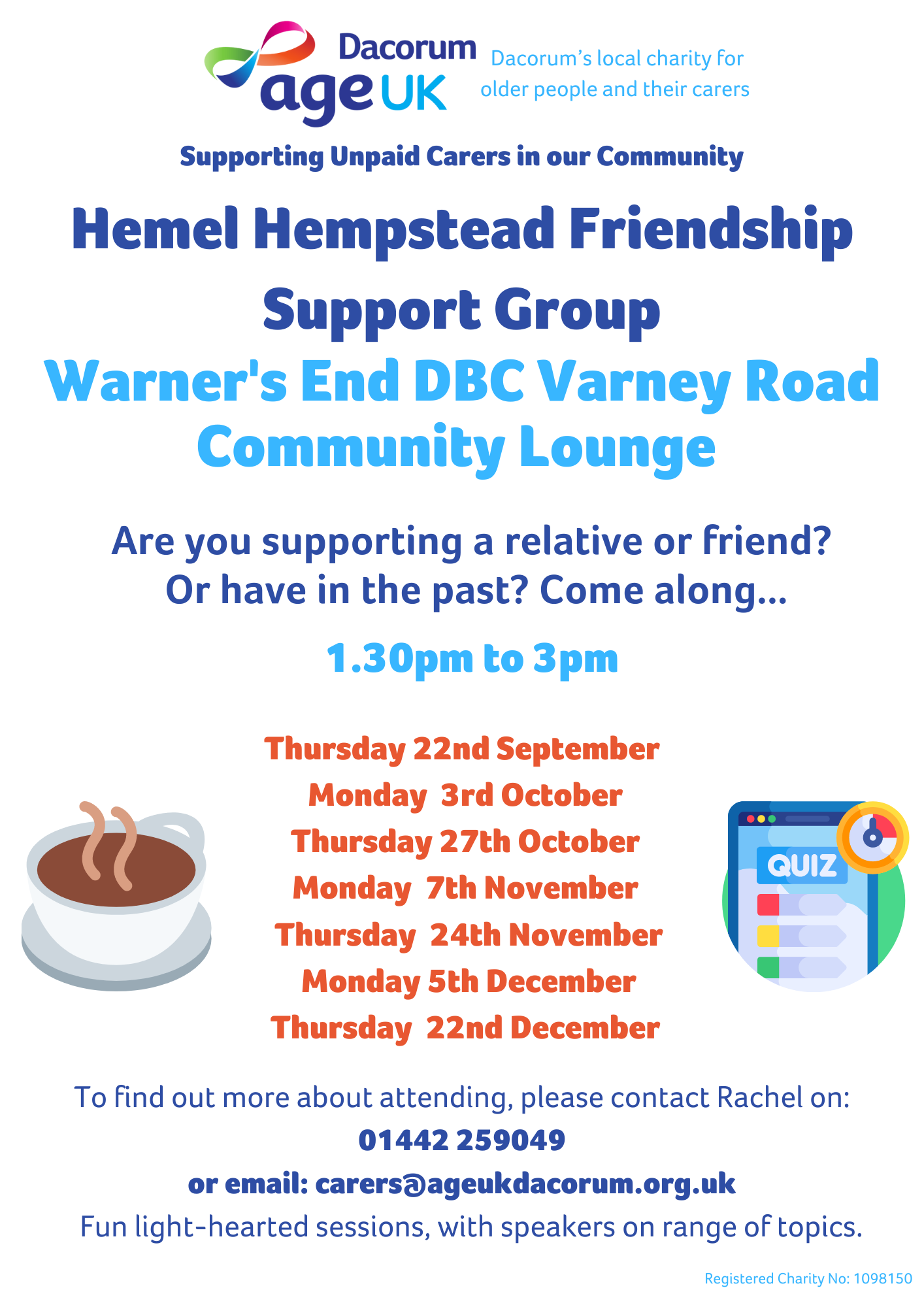 Warners End, Community Centre
Northridge Way
Hemel Hempstead
HP1 3QG
Thursday's once a month at 1:30pm- 3pm
The Group is open to anyone who has been or is a Carer for a family member, friend or neighbour.
If you would like to make friends, please come along to our friendship group and enjoy coffee and a chat. The group is open to anyone who would like to attend.
We require all attendees to sign-up, if you would like to attend or want to know more about this Group please contact Rachel on 01442 259049.