Hemel Hempstead Friendship Support Group
Published on 26 July 2022 10:12 AM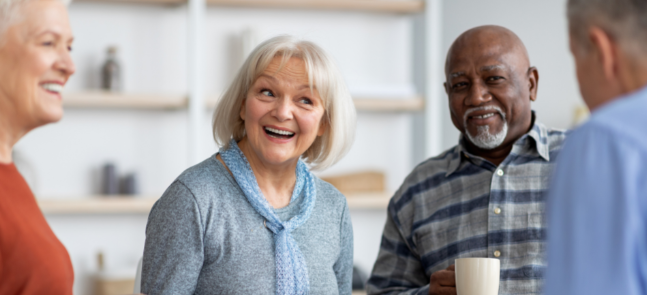 Are you a supporting relative or friend? Or have in the past? Come along...
If you would like to make friends, please come along to our friendship group and enjoy coffee and a chat.
The group is open to anyone who would like to attend. Below are new dates up until Christmas.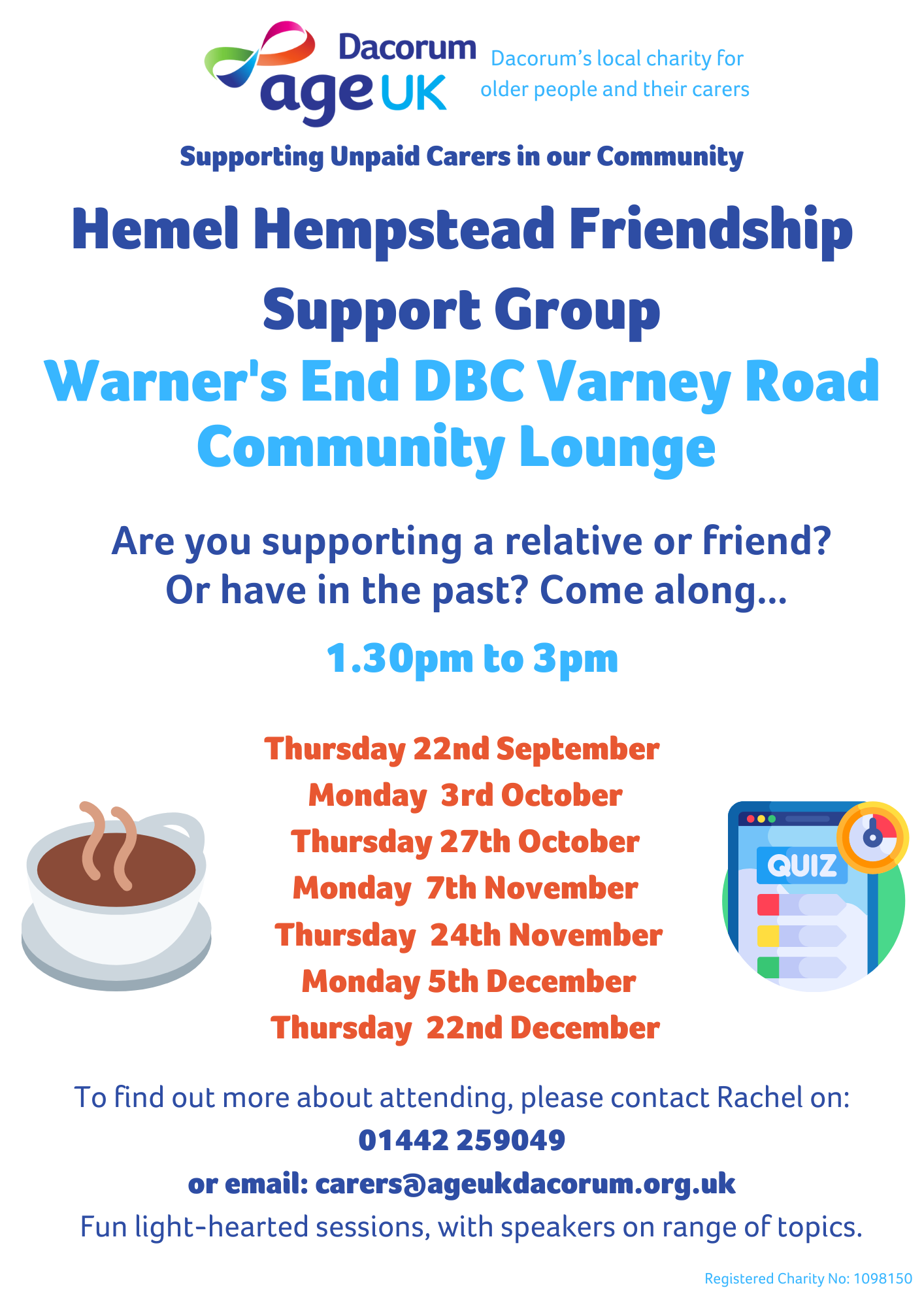 If you would like to attend or want to know more about this Group please contact Rachel on 01442 259049 or email carers@ageukdacorum.org.uk