Hoot Walk!
Published on 13 April 2022 10:01 AM
On Friday 1st April a small group set off to explore Gadebridge Park and Old Hemel Town to find the beautifully crafted Owls located there, as part of the Hoot walk.
Though the day was wintery the intrepid explorers enjoyed the wonderful surroundings, breathing in the lovely scent from the walled garden, and exchanging stories about the local area.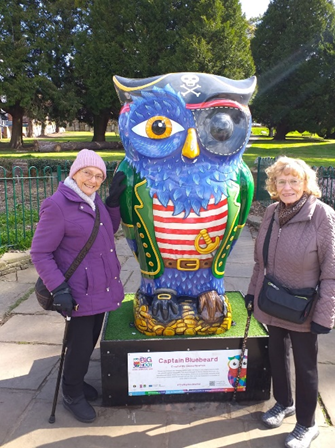 A surprise visit to the Old Town Hall to see a Photography exhibition during the walk was a welcomed opportunity to enjoy more local art. Finishing with a nice cuppa at one of the local tea rooms, just in time as the snow started.
"I really enjoyed the art exhibition, unexpected surprise, the owls were very good too.."
Thank you to the Old Town Hall for inviting us to view the Photography exhibition.
If you haven't managed to see the Owls in Hemel Hempstead, 'The Big Hoot' Owl display is on until the 19th April.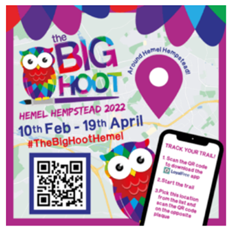 For more information about our 'Walks' in and around Dacorum, and how we can support unpaid Carers', please contact Rachel on 01442 259049.