International Women's Day: Tina's Story
Published on 08 March 2022 08:29 AM
Today (8 March) is International Women's Day. The theme for 2022 is #BreaktheBias. The campaign asks you to cross your arms in solidarity to call out gender bias, discrimination, and stereotyping.
This day is also an opportunity to celebrate the social, economic, cultural, and political achievements made by women every day and everywhere. For that reason, we're shining a spotlight on one of our amazing volunteers who gives up her time to help those most in need.
"Tina has been a volunteer for Age UK Dacorum for 9 years. She was an Office Manager for 19 years in a local school and retired in 2021 when she was 60. She found she had some spare time on her hands once her daughter went off to university and decided she wanted to use this by volunteering. She looked through the local volunteering website and read through all they had to offer and decided she liked the sound of befriending for Age UK Dacorum.
At the time the befrienders were helping people for a short time when they come out of hospital and may have been suffering with mobility problems, which Tina understood from her own stays in hospital. She liked being able to help people with some companionship, shopping etc. She befriended approximately 12 clients at this time. She is still in touch with one particular lady and although she is now in a care home they still keep in touch. The help Tina has given her has been invaluable to the family who were not particularly local.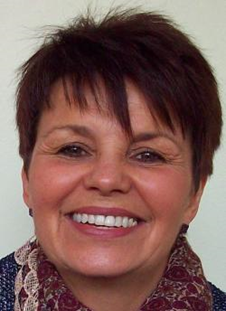 Tina wanted to give something back to the community and to help those who were isolated and lonely. She has learnt a lot from listening to the elderly and hearing their wonderful life stories. Through her volunteering, her husband has also become a volunteer for Age UK Dacorum. They have both been wonderful throughout Covid and helped with shopping for our clients who were isolating and/or housebound and still continue to do so. Tina has been, and still is a truly inspirational woman".
Would you like to become a volunteer like Tina?
Find out more about what volunteering opportunities' we offer.