Relaxed Classics- Vintage Film Screenings Old Town Hall
Published on 01 June 2017 07:46 PM
Relaxed Classics - A Season of Films at The Old Town Hall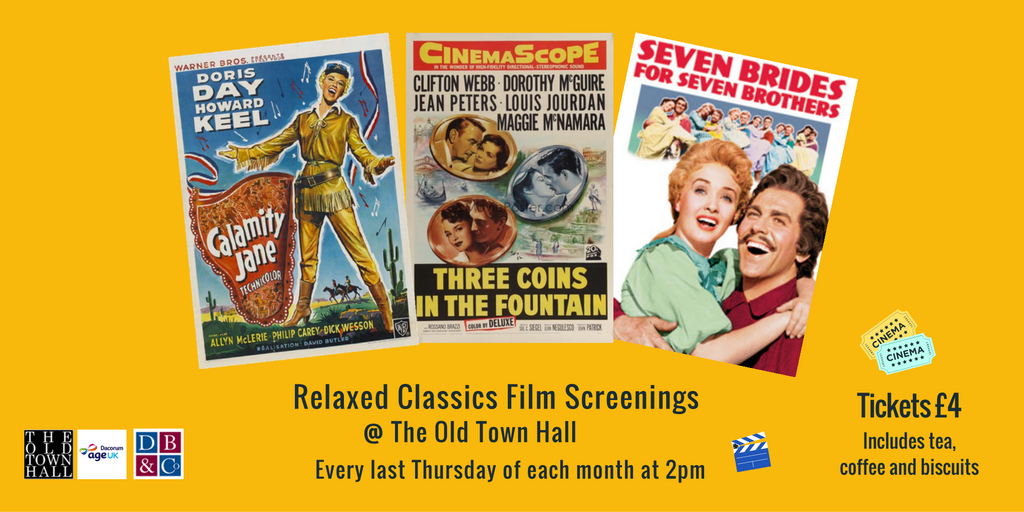 A 'Relaxed Classics' is a vintage film screened every last Thursday of each month at the Old Town Hall.
In a relaxed film screening the lights in the auditorium are not dimmed (to prevent people from being disorientated), the soundtrack is not loud and film goers are free to move around and make noise if they want to. Screenings also have an interval of 20 minutes.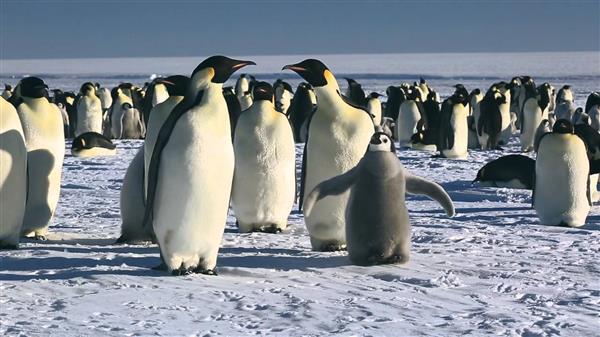 The next Relaxed Classics screening will be March of the Penguins on Thursday 29th June at 2pm. Read review of this top documentary film here.
Emperor penguins overcome daunting obstacles in order to return to their breeding grounds for mating season. This film tells the story of one year in the life of a flock -- focusing on one couple in particular
Movies make for great memories. The story, the actors or even the person who watched with us, any of these can be a reason why a particular movie sticks in our memory. When seniors with Alzheimer's watch a favorite movie or television show, it can stir positive memories and inspire good feelings about the caregivers and loved ones in their lives.
- Alzheimers.net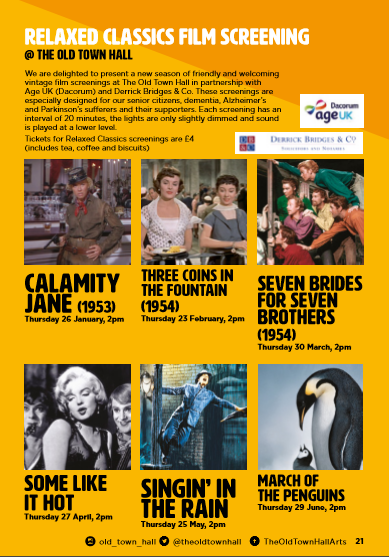 Information on the other Relaxed Classics screenings can be found in Old Town Hall's What's on brochure.
Tickets
Tickets are £4 and include a cup of tea or coffee and a biscuit. Accompanying carers free of charge.
Available from
Old Town Hall
High Street
Hemel Hempstead
HP1 3AE
Tel 01442 228091
Mon - Sat, 12noon to 5.30pm


The Relaxed Classics film screenings are offered in partnership with the Old Town Hall with sponsorship from Derrick Bridges & Co solicitors.