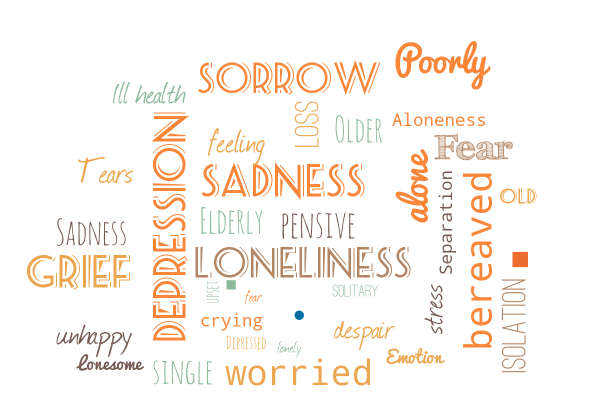 What is loneliness?
Loneliness can be understood as an individual's personal, subjective sense of lacking desired affection, closeness, and social interaction with others. Loneliness is not the same as social isolation. Although it has a social aspect, loneliness is also defined by an individual's subjective emotional state.
Understanding the difference between the terms 'Loneliness' and 'Social Isolation'.

Susan has spent many weeks without seeing a soul in her 1-bedroom flat. Born in South London without children of her own, she lived with her disabled parents. Though they may have passed away many decades ago she still thinks of them everyday and talks to their photograph.
Now Susan gets regular visits from volunteers at Age UK. Susan is grateful for her visits and feels happy reliving a real conversation for many days afterwards.
Age UK Dacorum's
Telephone Club
and
Befriending service
offer the opportunity for anyone over 50 living alone to receive free calls and visits from our friendly volunteers and staff.
Donate to support the project to end loneliness