Our Stories on Loneliness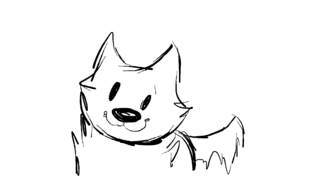 Malcolm's Story
It took a great deal of courage for Malcolm to ring us. A gentle and quiet man he was very lonely and at a loss. He had cared for his wife for many years and she had recently died.
Having just undergone surgery for his 6th hip replacement, one he had postponed for a long time due to his caring duties, he was also temporarily housebound. He was feeling very low and isolated as he was not yet able to drive after the operation.
Being moderately deaf he feels he cannot function in large groups as it makes him feel even more isolated. His hearing aids amplified background noise and he was unable to hear clearly.
We found him a volunteer Befriender visitor (Beth) and gave him details of small, local groups that he could attend, including a new group we were setting up. He became good friends with Beth and joined our new group, where he settled in well and made new friends.
A few months later Beth rang to say that she had fallen and broken her wrist and was unable to drive. By then Malcolm had recovered from his operation and was able to drive. When he heard what had happened to Beth he brought her shopping. They then started going out regularly for lunch.
We approached Malcolm to be a volunteer befriender visitor himself and he agreed. He now regularly visits as a befriender himself. He has made new friends. His self-esteem and confidence have soared.
All names have been changed.

Jane's story
Jane is a 88-year-old widow living on her own. She has virtually no short-term memory but is physically mobile. Her son who works away during the week visits on at weekends to do her shopping.
Her daughter living in America rings annually.
A neighbour referred Jane to us after she had a fall. Apart from her son and a cleaner visiting once a week she had no other visitors. She would go for walks to her local shops several times a day just for something to do.

We encouraged her to join our Cogs clubs (stimulating activities for people with mild to moderate memory problems). She tried her first Cogs Club and liked it. Now she regularly attends three of our clubs.
We also found her a volunteer befriender, Jessica. Jessica took her to visit the church she used to attend. Another volunteer also takes her to an afternoon group once a week. When she was ill last year, we liaised with her son to arrange carers to make sure she was having regular meals and eating them.
Jane had trouble getting up in time for the clubs. Our Handyperson Scheme installed a phone extension in her bedroom and she is rung every morning on the day of her clubs to remind her to get up and get ready.
As she often loses her keys our Handyperson Scheme has also installed a key safe for her. She comes to our Christmas lunch and sometimes we refer her to the Salvation Army for Christmas dinner.
All names have been changed.

From social media #Loneliness #SpotlightOnLoneliness
A poem about #loneliness, by @AgeUKDacorum. No one should have no one.#SpotlightOnLoneliness #poetry pic.twitter.com/DWsmWLdoSU

— WaveLength Charity (@WaveLengthHelp) March 31, 2017