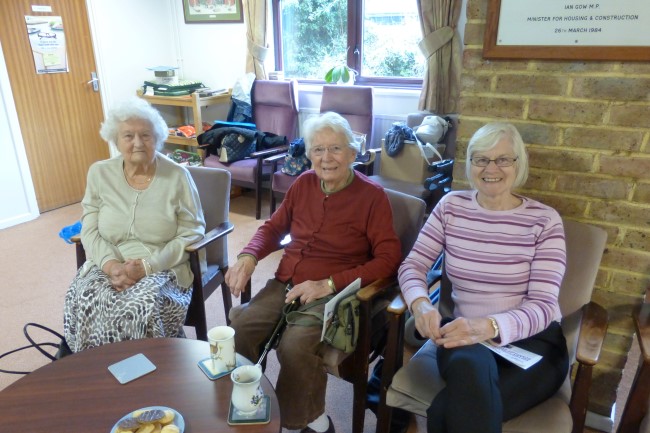 Active Living Clubs are weekly and bi-monthly day clubs held in supported housing accomodation. They are places for older people to socialise, enjoy hot meals with friends and an opportunity to take part in a range of activities.
The clubs run in Hemel Hempstead, Berkhamsted and Tring (Club days and Locations listed below).
Time: 10am - 2pm.
Our day clubs offer
a chance to make new friends and to get out and about
door-to-door transport
nutritious hot meals
a wide range of activities to suit interests
trips and outings
Active Living Club activities include:
Quizzes
Bingo
Board games
Craftmaking
Guest speakers on a range of informative and interesting topics
Entertainment
Pub lunches
Outings and visits to garden centres, places of interest, etc.
There is always a team of friendly, supportive staff and volunteers on hand to welcome and assist you.
Cost: The cost of the day is £16 if transport is required or £11 without transport.
Come along for a "no obligation" taster session.
For further information or if you wish to come for a "no obligation" taster session, please contact Andy Nayler at
| | |
| --- | --- |
| Telephone | 01442 221002 or 01442 259049 |
| Email | |
| Online | |
Club Days and Locations
Our Active Living Clubs are held on the following days in Dacorum (Please click on each day for the addresses and location of the clubs):
Monday
Chestnut Club
The Lounge
Florence Longman House
Weymouth Street
Apsley
HP3 9SN .
Tuesday
Cherry Tree Club
The Lounge
Florence Longman House
Weymouth Street
Hemel Hempstead
HP3 9SN
Sycamore Club
The Lounge
Two Beeches
Avon Square
Grove Hill
Hemel Hempstead
HP2 6BG
Happy Tuesday Club
The Lounge
Shaftsbury Court
90 Valley Road
Berkhamsted
HP4 3PE
.
Wednesday
Bovingdon Club
The Football Club
Green Lane
Bovingdon
Hemel Hempstead
HP3 0HT

Apple Blossom Club
The Lounge
Phyllis Courtnage House
Smithfield
HP2 5YN
.
Thursday
Ivy Leaf Club
The Lounge
Gilbert Burnett House
Long John
Bennetts End
Hemel Hempstead
HP3 9ND

Maple Tree Club
Evelyn Sharp House
Field Road
Adeyfield
Hemel Hempstead
HP2 4RX
.
Friday
Tring Club
Every 2nd and 4th Friday of the month
10.30am -1.30pm
Oaklawn
Akeman Street
Tring
HP23 6AH
.