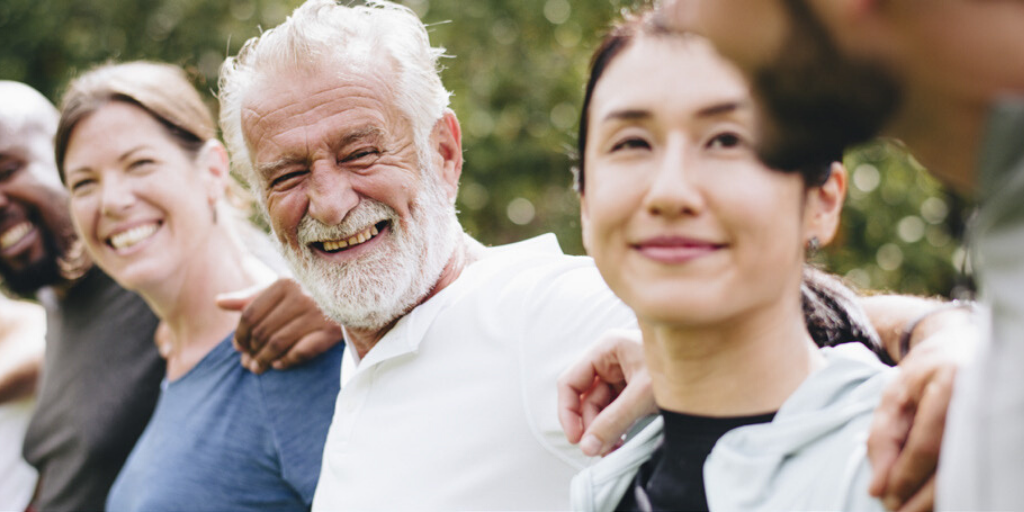 Our Campaign to End Loneliness
Open Door and Age UK Dacorum have teamed up to launch a joint initiative to raise awareness of loneliness and isolation.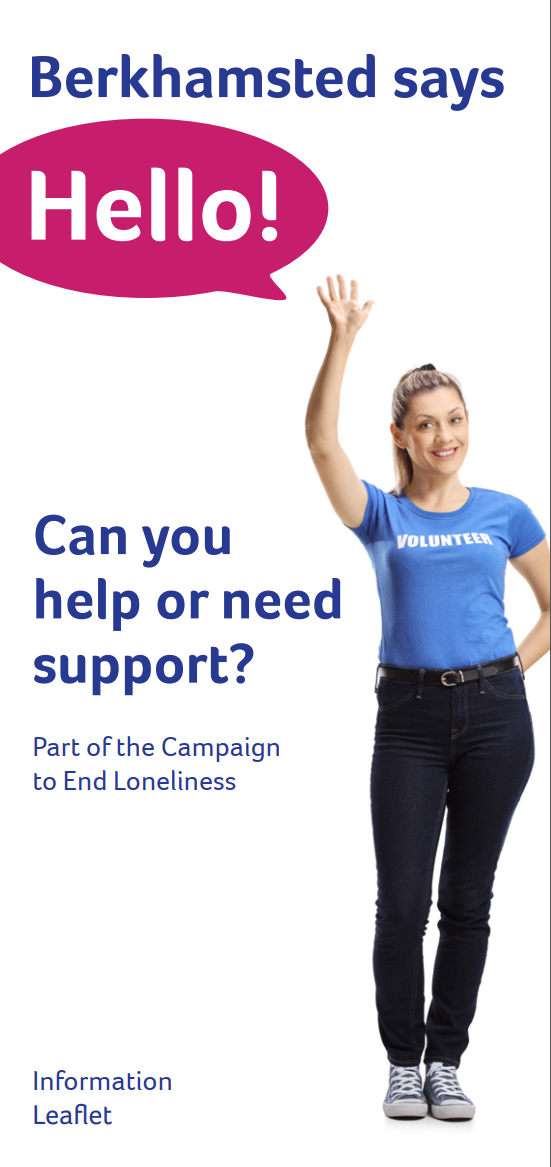 We believe everyone will be affected by loneliness at some point in their lives. You may be going through a period of transition such as starting school or university, bereavement, developing a health condition, leaving school, separation, retirement, becoming a parent, unemployment, moving to a new area and so on.
It's also possible you are experiencing friendship changes, taking on caring duties, loss of mobility, having money problems, widowed, being bullied at school or work...
Loneliness can affect people of any age and circumstance. For many it is a transitory feeling, but for others it can become chronic and have a serious impact on a person's health and well-being.
Our project "Berkhamsted says Hello" aims to bring people together to help reduce loneliness and isolation through positive actions.
Berkhamsted Information Point. This part of the project involves a place (Open Door) where everyone can go to seek information and help on health and wellbeing matters; find out about events happening in the area, volunteering opportunities in Berkhamsted and a host of other practical local information.
Berkhamsted Good Neighbours provides practical support and help primarily for older people, the disabled, vulnerable or isolated.
Encouraging people to speak to each other is an important part of the project. We have 'Happy to chat' badges and chat tables to help get people talking to each other.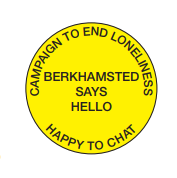 Happy to Chat Badges
We have these Happy to Chat badges distributed to a range of venues across Berkhamsted.
Let people know you are Happy to Chat by wearing our badge.
By wearing a badge you will help us fight loneliness and connect with one another.
Badges are available at a range of businesses in Berkhamsted.
Chat Tables
The Happy to Share table brings people together and everyone is invited!
If you are on your own, in a couple, with a friend, or if you are a carer why not sit there with who you are caring for; mums and babies, dads and babies, grandparents and babies, young people, older people and anyone in between!
The Happy to Share table creates a space for people to talk; whether it is for five minutes while you drink a brew, or an hour of good conversation. We're not trying to build friendships – just simple interactions bringing people together and show that the people of Berkhamsted care about others.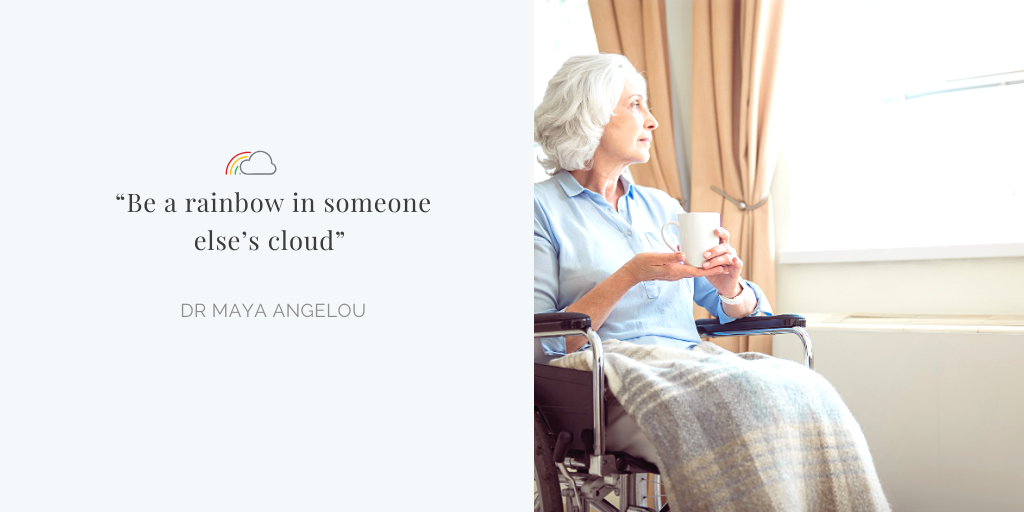 Giving to Berkhamsted says Hello!
Donate to support our campaign to end loneliness