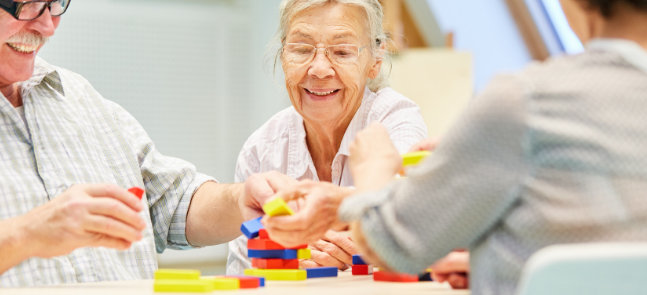 Brainwaves (previosuly COGS clubs) are weekly sessions for people with mild to moderate dementia.
CLUBS ARE CURRENTLY CLOSED
Our clubs are closed but with restrictions being lifted, we are looking to restart them soon. Please call us at 01442 259049 or email adminofficer@ageukdacorum.org.uk if you are interested in joining.
Currently, we are supporting our clients with telephone calls, zoom meetings, providing activity packs and garden visits (when permitted).
Who is Brainwaves for?
Brainwaves has been set up to help people experiencing problems with their memory. This club aims to encourage members to participate in purposeful activity in order to develop or maintain active minds.
How can we help?
Our Brainwaves clubs are modelled on Cognitive Stimulation Therapy (CST).
Cognitive Stimulation Therapy is a programme of structured activity sessions for small groups of people with dementia. Research has shown it works as well as, if not better than, medication. Investigation has also shown that exposure to music and other arts can help people with dementia reconnect with themselves and even slow down the rate of their illness.