On Monday 7th June to celebrate Carers Week Age UK Dacorum and Hertwise Carers Support provided a joint session for some of our Memory Support Carers Group members.
With recent relaxations in rules, it was wonderful for some of our Memory Support Carers Group members to visit a local Scout Camp Site, in celebration of Carers' Week. Providing an opportunity to meet face to face once again. The chance to enjoy a walk with friends whilst enjoying beautiful woodland was great fun, with the bonus of some glorious weather on the day. And for some finishing with a nice cuppa. It was a real pleasure seeing everyone and a big thank you to the team at Phasels Wood for making it happen.
The benefits of accessing the natural outdoors environment has benefits for everyone, including those living with memory loss.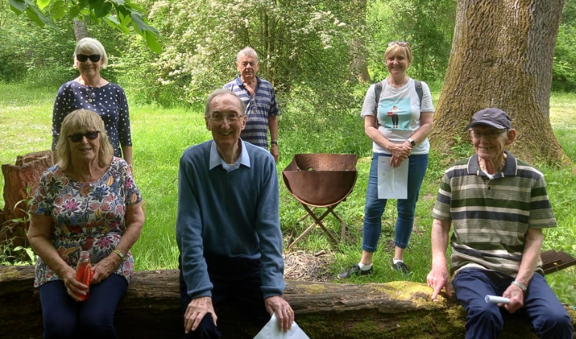 We also held an Entertainment session on Tuesday in celebration of Carers Week. We gathered online to enjoy a music session led by one of our members. We went through the decades with some well-known songs, had a fun quiz, and laughed along to some poetry. Zoom wouldn't be zoom without the a few hitches and the words "you are on mute"! none of which affected our fun. Thank you to Margaret who played and led the singing.
Many of our unpaid carers have been on call all day and night without a break during the Coronavirus pandemic, isolated from support. Unsurprisingly they are now exhausted and separated further from our community. This year it is important that we recognise and mark the incredible work that family, friends, and neighbours do as carers.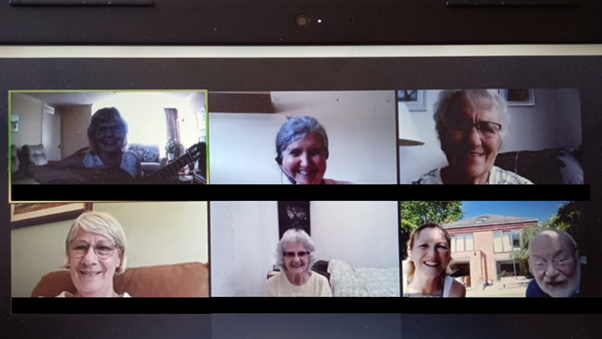 For more information of our current services supporting those living with memory loss please contact Ruth on 01442 259049.
For information on how we can support carers' please contact Rachel on 01442 259049.