Our Memory Loss Support project helps people with memory loss (with or without a diagnosis of dementia) and assists their carers in their caring role. We offer one-to-one support with telephone calls, home visits and guidance on how to best live and care for someone living with memory loss.
Living with memory loss is challenging not just for the person with memory loss but also for their carers, family and friends. Everyone will experience memory loss and dementia in their own unique way. Our Memory Loss Support project is here to support you through the process.
We will: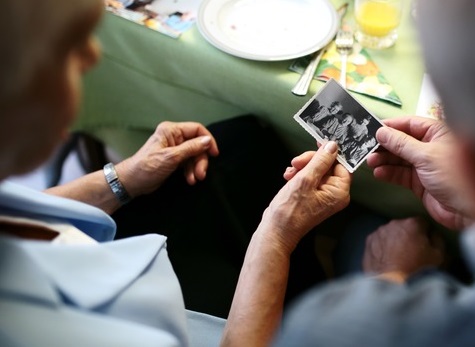 help identify needs so as to promote independence and nurture confidence.


help with the understanding of the practical and psychological impact of memory loss and dementia.


provide emotional support - give people living with memory loss and their carers opportunities to talk freely about how their are coping helping them come to terms with memory loss and dementia.


check all support services needed and signpost to other appropriate sources of support where necessary


offer suggestions for adaptations, equipment in creating the right environment for living safely in the home


check benefit entitlements


If you feel you can benefit from our Memory Loss Support service or would like more information please
contact us online
or call
01442 221006.
Memory Support Care Groups
Our Memory Support Care Groups offer support to people with memory loss and their carers. Group sessions will provide opportunities to learn about living well with memory loss / dementia. It will also be an opportunity for people affected by memory loss to meet and socialise with others who are in a similar situation.
Memory Support Care Groups

£5.00 per couple (includes refreshments)
Tring
Tring Community Centre,
Silk Mill Way,
Tring, HP23 5EP
2nd & 4th Tuesday of each month (1pm - 3pm)
Hemel Hempstead
Phyllis Courtnage House,
Smithfield,
Hemel Hempstead
HP2 5YN
Thursdays (1.30pm – 3.30pm)
Contact : Ruth at 01442 221007 or email mlcoordinator@ageukdacorum.org.uk
Other information you may find useful
Dementia Awareness
Hertswise Dementia Support