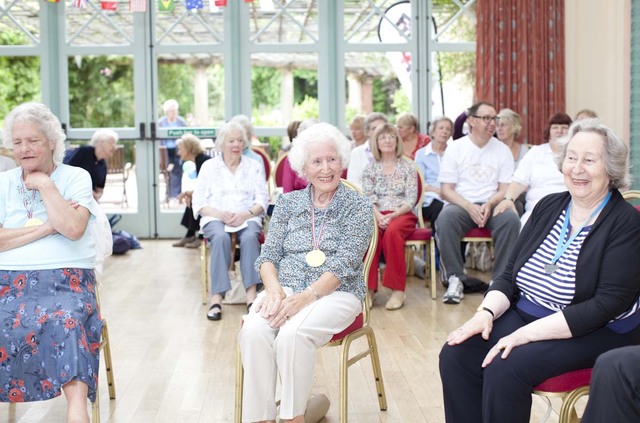 Our Tea and Chat clubs are monthly social clubs held in lounges of supported housing schemes for older people to meet, socialise, chat and enjoy a variety of activities and entertainment.
Tea and Chat clubs or some referred to as Friendship Teas usually run from either 10am to 12noon (Morning) 12noon to 2pm (Lunch) or 2pm to 3.30pm (Afternoon) but times do vary. Please call to check.
If you would like to attend or require more information please call 01442 259049 email lwteamleader@ageukdacorum.org.uk or contact us online here.
Our monthly Tea and Chat clubs are held at various locations across Dacorum.
Berkhamsted
Compass Point
Kitefield
Northchurch
Berkhamsted
HP4 3XD
2nd Thursday of each month (2pm - 3.30pm) (Friendship Tea)
Bovingdon
Dudley House
Hempstead Rd
Bovington, Hemel Hempstead
HP3 0NR
4th Monday of each month (2pm - 3.30pm)
Hemel Hempstead
Holly Tree Court
St Albans Rd, Adeyfield
Hemel Hempstead HP2 4XY
3rd Monday of each month (10.00am - 11.30pm)
Gatecroft Community Lounge
Leys Rd
Bennetts End, Hemel Hempstead
HP3 9LA
3rd Wednesday of each month (2pm - 3.30pm)
Saturn Way
Highfield

4th Friday of each month (1.30pm - 3.30pm)
The Driftway
Herts HP2 4EA

3rd Monday of each month (2pm - 3.30pm)
Rice Close
Herts HP2 5LU

1st Wednesday of each month (12noon - 2.00pm)
Elizabeth House
Chapel Street

3rd Monday of each month (2pm - 3.30pm)
Betty Patterson House
Astley Road, off Leighton Buzzard Road
Hemel Hempstead,
Herts, HP1 1XA
1st Monday of each month (2pm - 3.30pm)
Phyllis Courtnage House
Smithfield, Highfield
Hemel Hempstead
HP2 5YN
1st Friday of each month (2pm - 3.30pm)(Friendship Tea)
Tring
Pond Close
High Street, Tring
Herts, HP23 5BE
2nd Wednesday of each month (2pm - 3.30pm)

Emma Rothschild Court
Silk Mill Way
Tring
HP23 5HX
3rd Thursday of each month (2pm -3.30pm)(Friendship Tea)
Kings Langley
Kings Langley Friendship Tea
Garrad House Lounge
Rockcliffe Avenue
Kings Langley
WD4 8DR
4th Wednesday (2pm -3.30pm)