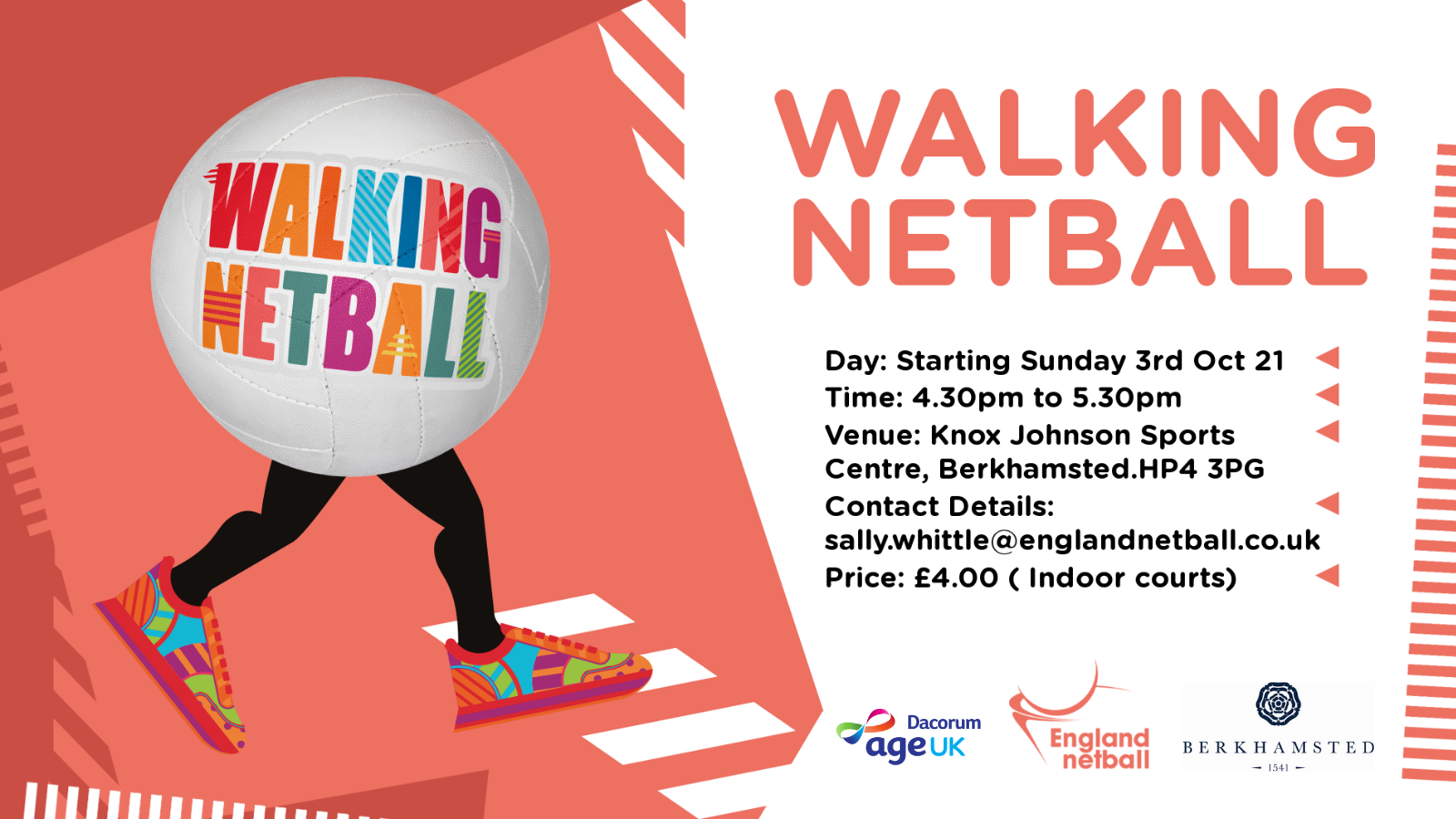 Age UK Dacorum have teamed up with England Netball to bring you Walking Netball.
This club is for over 50s and starts on the 3rd October, taking place every Sunday evening between 4:30pm - 5:30pm up until December.
Walking Netball is a great low-impact form of exercise and a brilliant way to stay active and socialising.
Walking Netball will be held at the Knox- Johnston Sports Centre, Berkhamsted, HP4 3BG courtesy of Berkhamsted School and as it is now winter will take place on the indoor courts.
If you are interested in participating please contact Sally Whittle on:
Sally.whittle@englandnetball.co.uk
We look foward to seeing you!