Yvonne's Story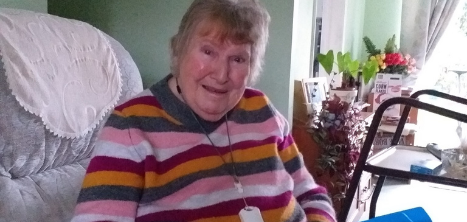 Published on 15 April 2021 09:38 AM
Yvonne, 81, has been attending one of our lunch clubs since 2018. During early 2020, all of our lunch clubs has to close to due the COVID-19 pandemic, meaning Yvonne was unable to see her friends on a weekly basis.
With help from Age UK Hertfordshire, Yvonne was able to keep in contact with her friends at the club through weekly phone calls and socially distanced visits, which she has thoroughly been enjoying!
She has been branching out by contributing photos and games to our weekly 'Active Ageing Newsletter', and has cemented her friendships in the club by calling other members weekly as well - something she wouldn't have done before COVID-19.
Interested in finding out more?
Would you or your loved one like to make new friends?
Wanting to join a local lunch club?
Our 10 to 3 Clubs offer you or your loved one the chance to socialise and enjoy a hot lunch with friends on a weekly basis.