We rely on your support to help older people in Hillingdon. There are many ways you can donate to us.
Help us ensure services remain available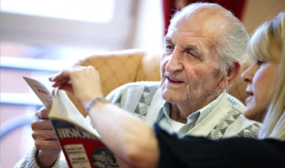 Age UK Hillingdon is an independent local charity dedicated to the wellbeing of all older people throughout the borough of Hillingdon, helping them to remain independent in their own homes.
Our services make a great difference to the lives of older people living in the Hillingdon borough. Your generosity in supporting our work can help us to maintain and expand our current services, or to develop new ones to meet changing local needs, as the number of older people in our communities continues to rise. All donations received will go towards maintaining our services.
Ways to give
Donate by cash or cheque

Drop in a cash or cheque donation to any of our members of staff, or post us a cheque made payable to Age UK Hillingdon. Please post the cheque to our Chapel Court offices:

2 Chapel Court
126 Church Road
Hayes
UB3 2LW

Donations can also be made, by calling the accounts department on 0208 756 3044 between 9-1pm.

Volunteering is a great way to use your existing skills or to learn new ones.

Why not see what you can do to help us.
By leaving a gift in your will to Age UK Hillingdon, you are helping us to continue to provide our vital services to older people in the London Borough of Hillingdon.

Our two shops, in Hayes and in Ruislip, provide valuable income to help us to continue to provide our wide range of services, so why not bag a bargain or donate something you no longer need?