HandyFix turns 20
Published on 06 March 2019 01:40 PM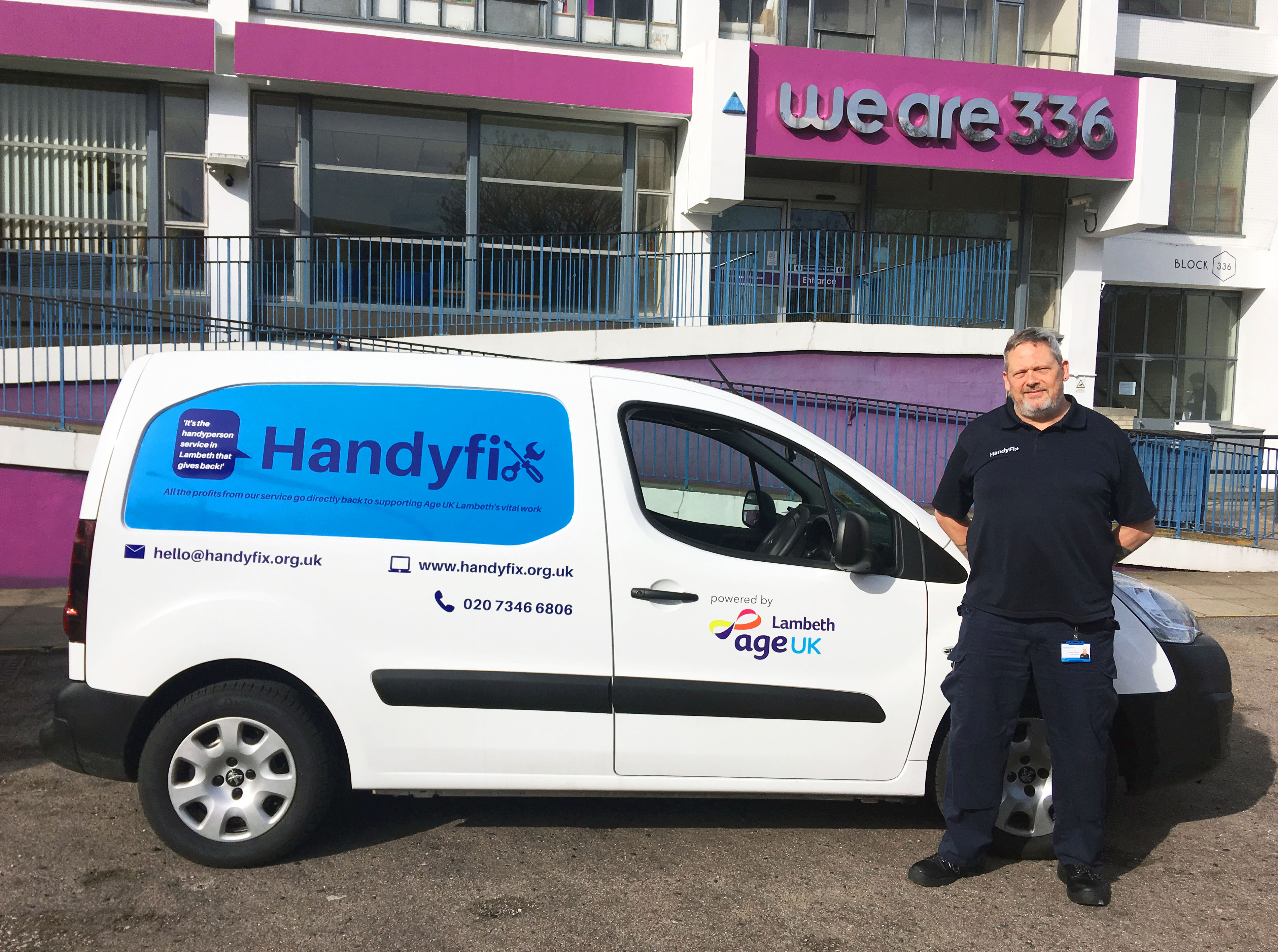 This March we are celebrating 20 years of our handyperson service! Over the years we have helped hundreds of thousands of people in Lambeth and it's our amazing team that has helped us do that. We decided to take a look back at our time in Lambeth and talk to one of the original team members.
Alan Smith joined Age UK Lambeth in 1999 and work for us for 15 years (our longest serving handyperson!). We got back in touch with Alan to find out more about his time with the HandyFix team...
Q. What made you want to work for a charity?
A. I always had a well-paid job, with a good life and felt I needed to give something back to the community
Q. What was your favourite part of the job?
A. Interacting with older people and helping to make them safe in their own homes.
Q. Did you have a favourite customer?
A. There were a few people that were regular clients and I always enjoyed a cup of tea and a chat with them. It was one of the great rewards of the job, only when time permitted of course!
Q. Any great stories?
A. There are so many but there is one that I will never forget! I was sent to visit an 86 year old lady that was having problems bathing and wanted a handrail fitted in her bath. I asked her to show me how she gets in the bath, to determine where the rail should go, which she did without a problem. I noticed that she got in without any problem and she quickly pointed out that the problem was not getting in but getting out! So I apologised to her for asking her to get in there in the first place and lifted her out. Her reply to me was that no apology was needed as this was the first time she had been in that position for 30 years.
Q. What difference did the service make to the lives of your customers?
A. It gave back dignity to people that struggled to do the jobs that when they were younger they could do themselves.
Q. Is there anything you don't miss?
A. I don't miss the traffic or the problems of parking! I suspect nothing has changed there.
By using our service the people of Lambeth have helped keep older people safe and independent in their own homes and we hope to do so for the next 20 years.
Have you got some jobs around the home that you just haven't got time for? Then why not give us a call! Our service is available for everyone to use (not just older people) and is only £25.00 an hour. We will always stay for the full hour so we can do as many jobs as possible. Call, email or go online today.
Website: www.handyfix.org.uk
Phone: 020 7346 6806
Email: hello@handyfix.org.uk