BreakOut Event
Published on 30 June 2021 02:21 PM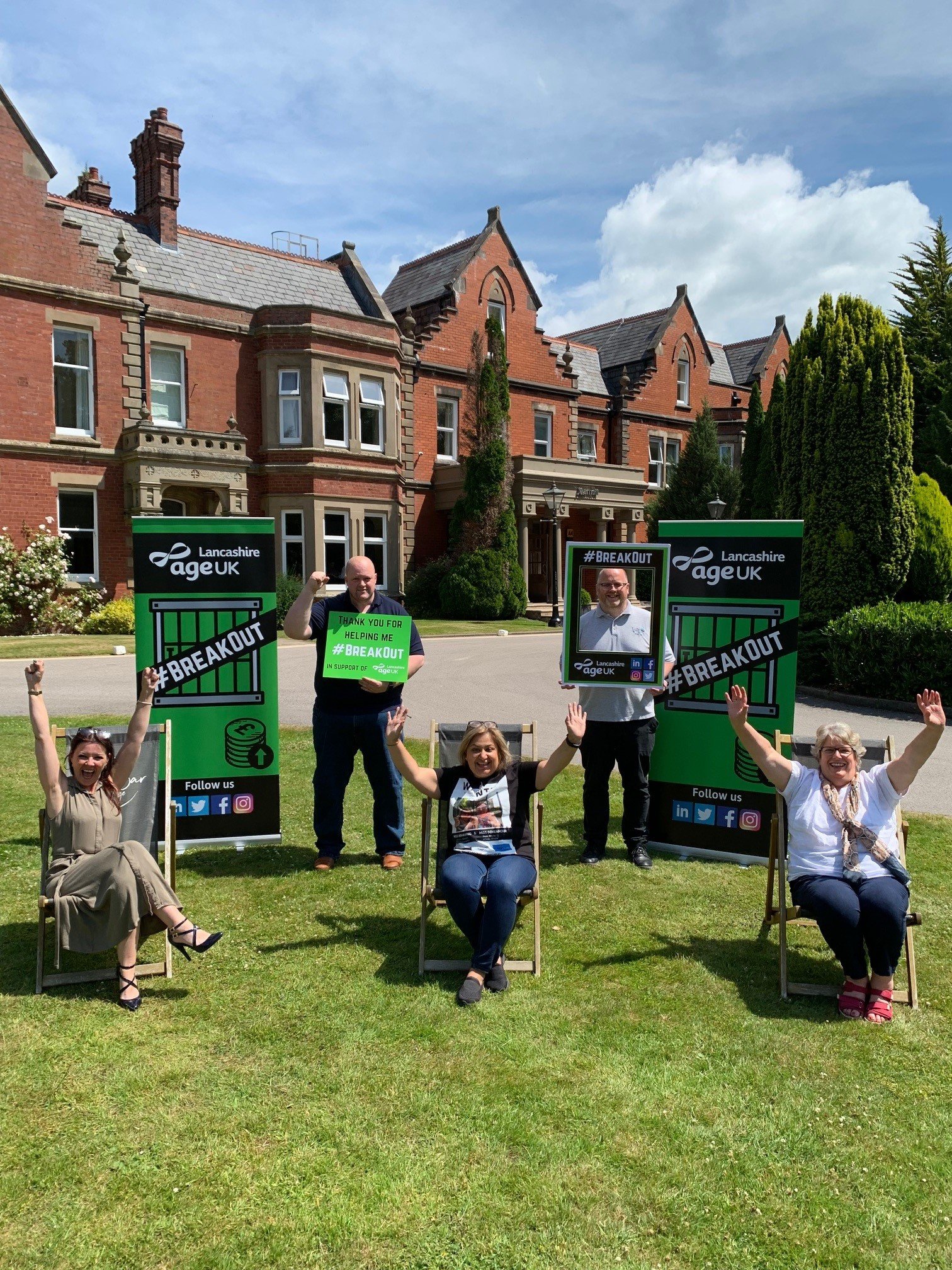 Breaking Out for charity!
Local charity Age UK Lancashire were thrilled to host their very first 'Covid secure' fundraising event in Preston this week, with the help and support of some local business owners and leaders. The event, Break Out, saw 5 participants 'locked up' in a room at a secret location, with each one needing to raise bail money of £1000 in order to be released.
David Ward, from Age UK Lancashire, said: "We are delighted that we were able to put this event on, in what has been a really challenging time for our fundraising team. The participants who took part were brilliant and so enthusiastic all day".
Each participant had their own desk and had to use their network of business contacts, friends and family to ask for donations to reach their bail target. Using email, phone calls and social media they were able to drum up support throughout the day. The event also acted as a networking opportunity for the participants.
David Ward said: "This event was so important for not only Age UK Lancashire but also the businesses involved as it was one of the first opportunities they have had to get out and talk face to face. That created a really good atmosphere and they were encouraging each other to get donations in and it ended up getting very competitive!"
The location was kept secret all along but was hosted by the Preston Marriot who supported the event by donating the room free of charge and were very helpful to accommodate the event and help put the covid secure measures in place.
The five participants raised an incredible £7,200 between them, which exceeded expectations and was a testament to how hard they worked to generate donations.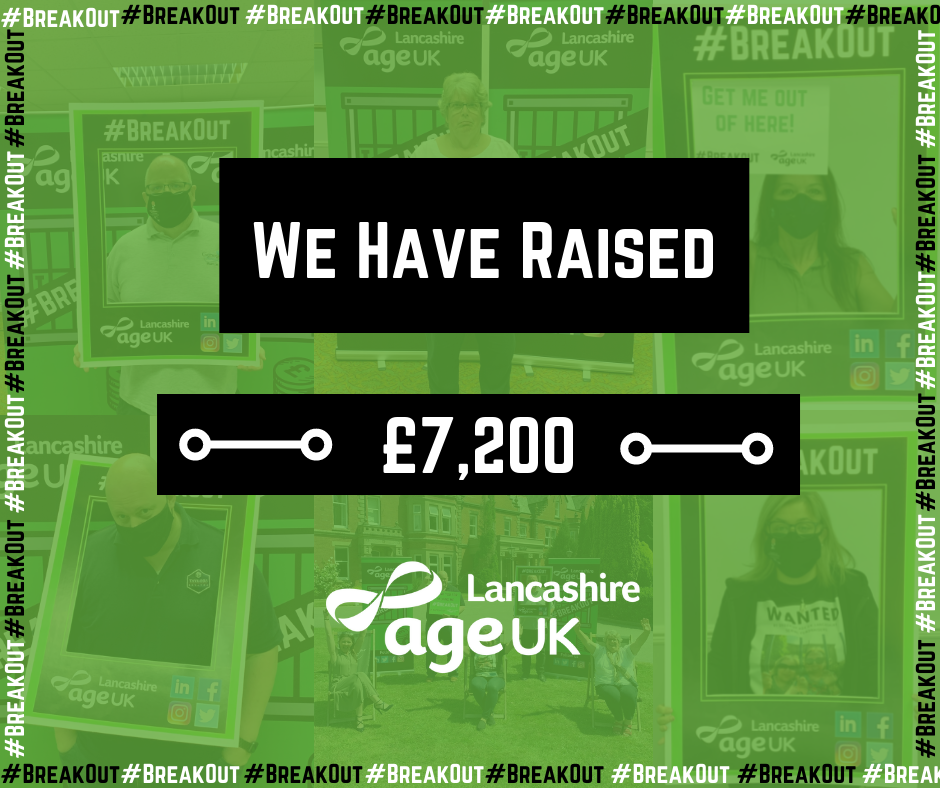 The participants included Lisa Edge from GB Shared, Sushma Solanki and Paula Whylie teamed up to represent Sushma Snacks, Stuart Lee of Genesis IT, Richard Taylor from Taylors Estates and Anne Oliver from Age UK Lancashire.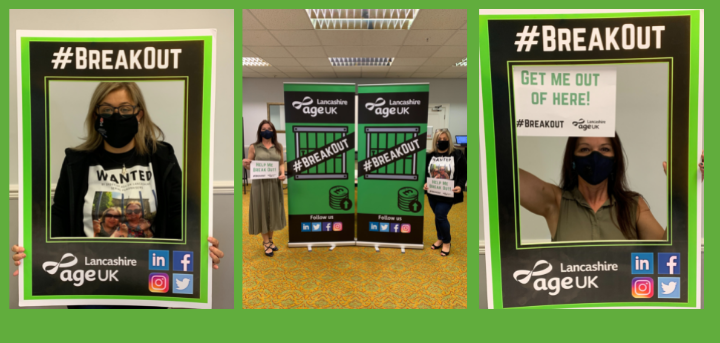 David Ward added: "We are really grateful to each of the participants for giving up their time to support us. Unfortunately, we had a couple of people who had to drop out at the last minute so our very own Engagement Manager, Anne Oliver stepped in to fill the void. Paula Whylie who was partnered up for Sushma Snacks also ended up having to isolate but still got involved via video call from home. It just shows how enthusiastic our supporters and team are".
Age UK Lancashire provides practical support for older people in Lancashire and relies on generating their own income to operate. Without the support of local people and businesses, many vulnerable people in the county would not get the vital support they need.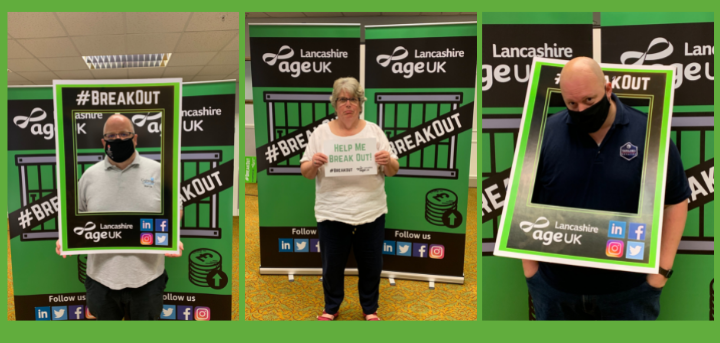 During the pandemic they have responded to 13,829 phone calls from people looking for help, made 16,242 calls to lonely older people, supported 4,032 people to retain their independence after a hospital stay or with long term health conditions, made 2,904 calls to support people with dementia and their families, and made 22,566 visits to people's homes helping with emergency shopping, prescription collections and cleaning.
David Ward added: "Our charity has played a really important role locally both before and during the pandemic and we now hope to be able to continue supporting people and hope our fundraising efforts can go from strength to strength with the support of local people and businesses".
Anyone wishing to find out how to get involved or access services can look through our website or call 0300 303 1234.