Canoe Challenge Conquered!
Published on 03 April 2019 11:07 AM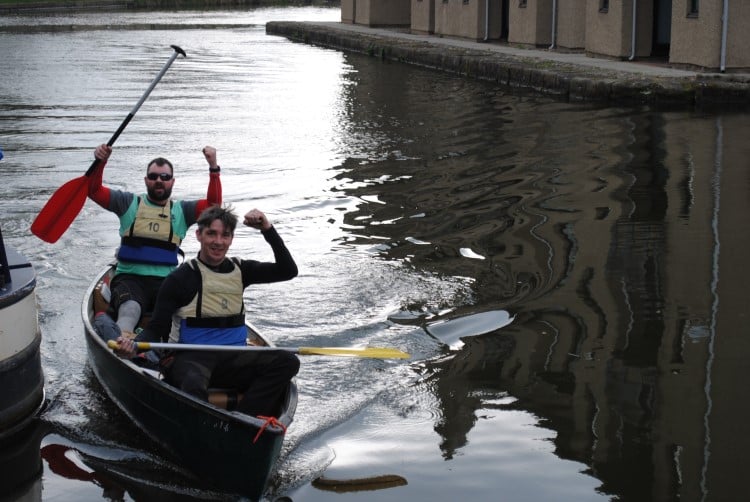 On Saturday 30th March, 8 teams took on and conquered our annual 25 mile canoe challenge, all to raise money for older people in Lancashire. The conditions were perfect and it made for a really successful day.
Many of the teams had attended the free practice session a couple of weeks earlier to prepare themselves, which paid off as all the teams finished within 8 ½ hours.
Setting off bright and early from the picturesque surroundings of The Hand & Dagger Pub in Preston, the teams made good progress up to Garstang taking advantage of the good conditions. Supported by a team of Age UK Lancashire staff and volunteers, who accompany the teams on foot, bikes and cars all the participants kept working hard to complete the distance. With planned checkpoints throughout the route, the support crew are able to encourage and assist the teams along the route ensuring they stay motivated. In a first for the challenge all participants managed to stay dry with no one going overboard or falling in!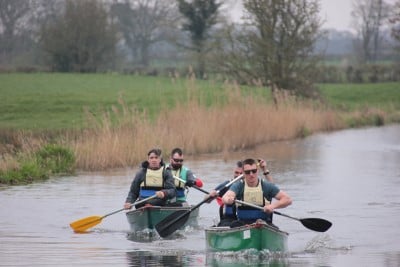 With teams travelling from as far as Wolverhampton and Cheshire to take part, this year's challenge was a good mix of family teams, friends and work colleagues. The challenge aims to bring in around £4000 in donations for the charity, money which stays in Lancashire to fund many of our projects and services.
The team finishing fastest this year were the Cash brothers from Burnley, who did it in a very impressive 6 hrs 53 minutes.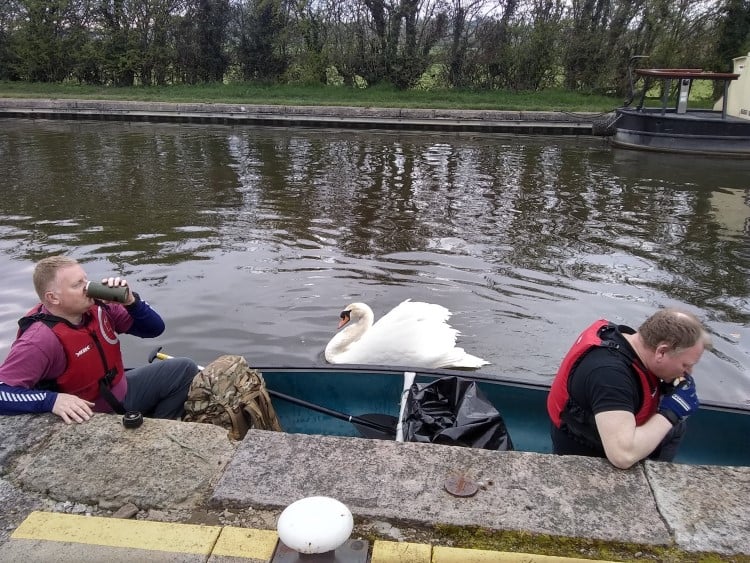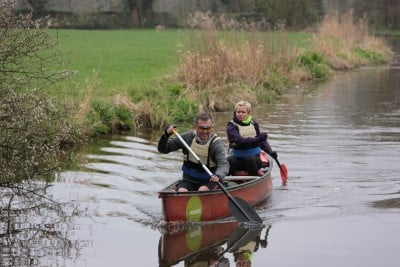 The challenge finishes at the Water Witch Pub in Lancaster, who are kind enough to donate well-earned chip barmcake's to all the participants and support crew. Each participant was also awarded with a medal to mark their fantastic achievement, presented by Age UK Lancashire Senior Management and Trustees.
David Ward from Age UK Lancashire said: "After the disappointment of last year's challenge being called off due to bad weather, this year has been brilliant. All the teams did so well and I think everyone had fun. This challenge is mentally and physically demanding so having a good support crew is vital to keep everyone going. There are always tough moments for each team along the way but to finish in such a good time with smiles on their faces was great to see. We can't thank the participants enough for being part of this and putting so much effort into raising money for us".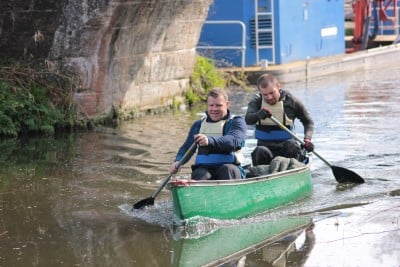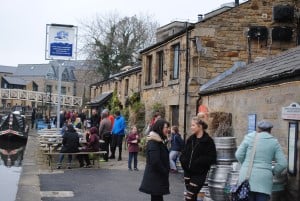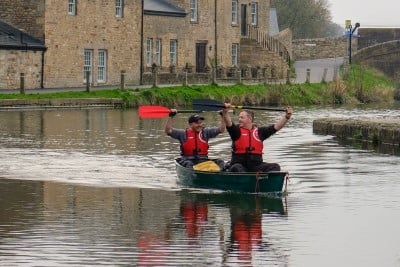 As well as the support from the Hand & Dagger and Water Witch Pubs, Tesco in Leyland and Asda in Lancaster also helped by donating refreshments for the participants to have along the route to keep them energised.
David Ward added: "We'd like to say a huge thank you to everyone who made this event possible from the Canal & River Trust, Graham Wright for providing the canoes, equipment and his expertise, Tesco and Asda and both pubs at the start and finish. Not to mention the fantastic staff and volunteers who were part of the support crew. The biggest thank you goes to all of our participants who took on the challenge with such enthusiasm and everyone who donated in support of them".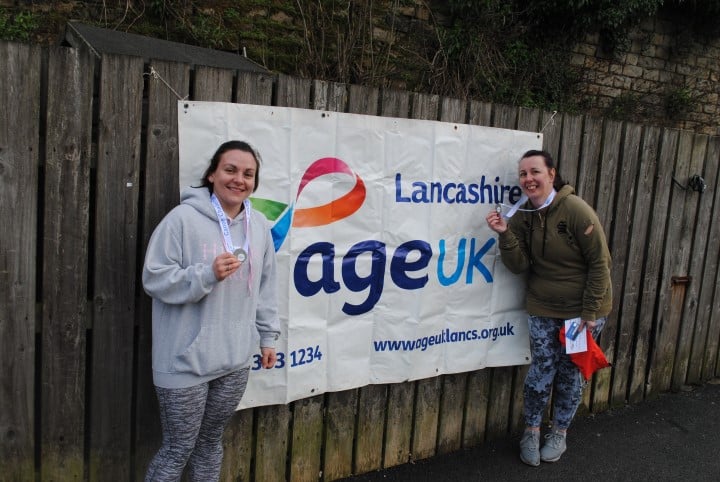 We hope to do the challenge again next year so if anyone would like information they can contact fundraising@ageuklancs.org.uk to ensure they don't miss out on the opportunity to join the event.
To help us make Lancashire a great place to grow old please donate here.