Donation from Fire Service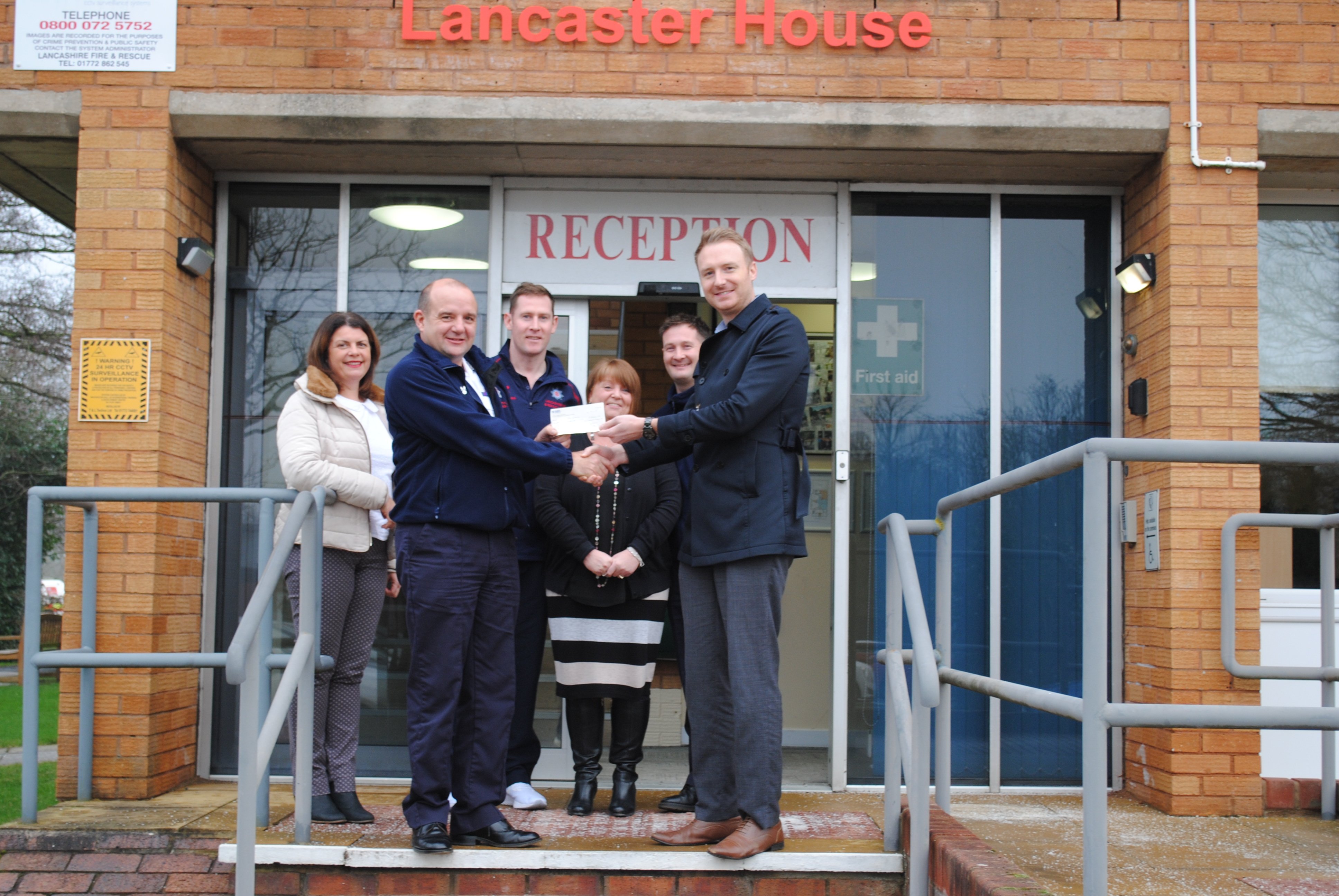 Published on 10 January 2019 04:57 PM
We were delighted to receive a donation of £3000 from the Lancashire Fire and Rescue Team at Washington Lane Training Centre in Chorley this week. The money was raised from their annual Bonfire and Fireworks Display on 5th November. The firework display is known as one of the best around and this year's certainly didn't disappoint.
Fundraising Manager for Age UK Lancashire, David Ward says: "This donation means a great deal to our charity. Having the support of organisations really helps us meet our fundraising goals, which enables us to continue to provide the services for older people in Lancashire. We have always had a good relationship with the LFRS as many of our community initiatives join up to help support people. When they told us we were one of their chosen charities for their Bonfire Night event we were delighted".
Matthew Armstrong from LFRS said: "Lancashire fire and rescue are delighted to present Age UK Lancashire with a donation of £3000 from the monies taken from our bonfire night event which was held at the fire training centre in Chorley. We'd like to say a huge thank you to our local communities who attend the event every year making it a great success helping support local charities".
We have an annual fundraising target of £40,000 which helps us to support local people who need it most and enable them to live independently and in their own homes. Information on how you can support us can be found on the Get Involved section of this site.