One Call to Age UK Lancashire made such a difference for Eileen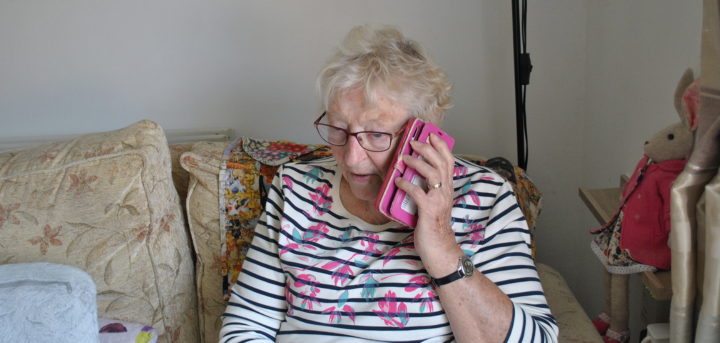 Published on 02 November 2023 02:13 PM
Eileen, 82, from Garstang had no idea the difference one call to Age UK Lancashire would have on her life.
Caring for her husband, Han, who has long term health conditions, Eileen found herself struggling with isolation and loneliness. Emerging from an extended period of lockdown, the weight of Eileen's situation was further intensified by the loss of three close friends and the relocation of another, leaving her social circle shattered.
Recognising the need for support, Eileen turned to Age UK Lancashire, a familiar organisation where she had previously worked and volunteered. Having come across a poster advertising their services, Eileen took the initiative to make the call.
Little did Eileen know that this one call would open so many opportunities to support her and Han. The dedicated Customer Service team promptly directed her to our 'Good Day Calls' service, for telephone befriending, staffed by trained professionals offering weekly wellbeing chats. Through these conversations, Susan Croft, a Good Day Call Handler, identified further avenues of assistance for Eileen. This included a benefits check by our Information and Advice team and a referral to our Scams Awareness service in response to help her address a debit card fraud issue.
Susan said:
"Eileen is such a lovely character and I always look forward to our chats. It's been fantastic to see the change in her wellbeing since contacting Age UK Lancashire. I now contact her every other week which I know is reassuring for her, knowing that we are there to help if needed, as most older people don't know who to turn to for support.
Through our conversations, I noticed the additional support that Eillen and Han could benefit from, and this has certainly been the case. I'm happy that we have been able to play a part in improving both of their lives."
Eileen noticed a significant improvement in her overall wellbeing because of the support she received. The alleviation of financial concerns, thanks to a successful Attendance Allowance claim, allowed her and Han to focus on their needs without the burden of worrying about bills and heating costs. The Good Day Call Service provided Eileen with the opportunity to reconnect with her social self, fostering a meaningful connection with Susan.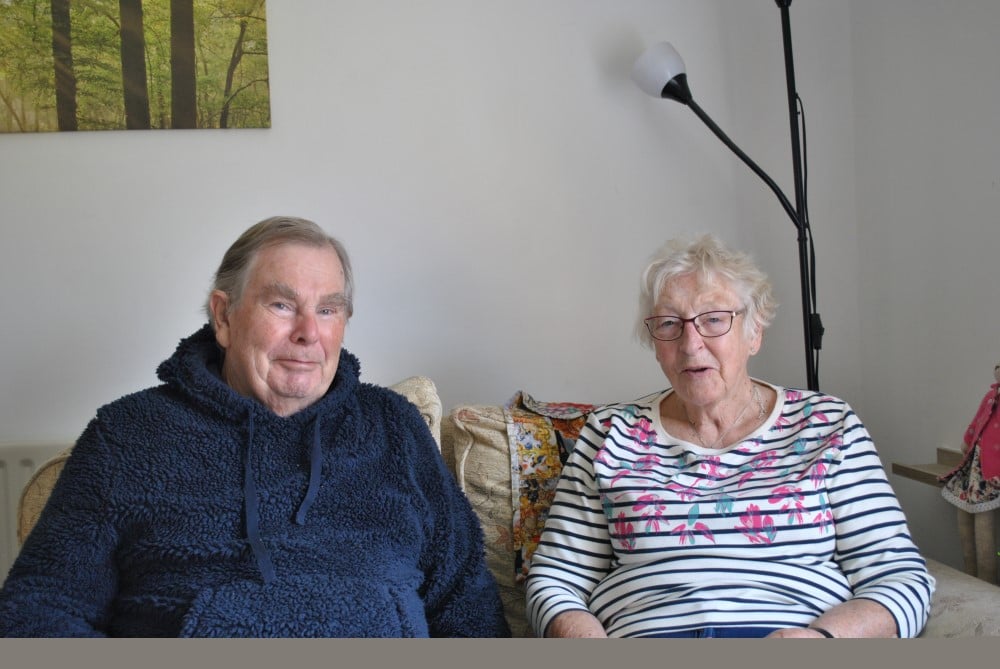 Eileen said:
"The support I have received from Age UK Lancashire has been incredible and I can't thank them enough. The support and kindness myself and my husband have received since initially contacting them has really eased our worries and increased my own confidence. It opened the door to so much support which I wasn't even aware of.
I know there will be so many older people that aren't aware of the support from Age UK Lancashire and there are benefits out there.
I do wish people would give use their service as it been fantastic and I will keep championing Age UK Lancashire."
Support Age UK Lancashire's Winter Appeal
Eileen is one of thousands of older people that contact Age UK Lancashire's Information Helpline for help. The challenges for older people have increased and during the winter period calls to the information helpline increase by 50%.
In November and December, Age UK Lancashire are running their #MoreThanACall Winter Appeal to raise awareness and much needed funds for their Information Helpline. Each call costs £3, and the local older person's charity is asking for people to gift a call and share the warmth.
Gift a call. Share the warmth.
Your £3 can help support an isolated older person in Lancashire.