Older Peoples Day Celebration in West Lancs
Published on 02 October 2018 04:17 PM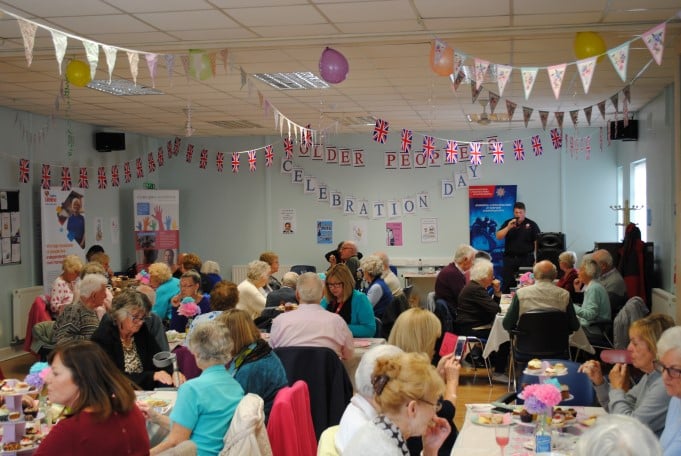 Age UK Lancashire hosted a wonderful event on Monday 1st October to celebrate National Older Peoples Day. With people living and working longer, it's increasingly important to recognise the importance of supporting older people within society. Older Peoples Day is an opportunity to acknowledge the older generation and the contribution they have made.
Taking place at the charities Wellbeing Centre on Moorgate in Ormskirk, over 70 people attended and enjoyed afternoon tea. The event also gave people helpful information about local social groups and services they could benefit from, with organisations invited along to showcase their groups in a speed networking session.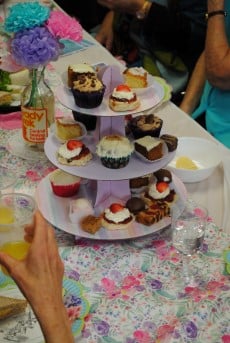 David Ward from Age UK Lancashire said: "We wanted to do something a bit different so got local groups to do speed networking where they went to each table to talk about what they can offer and how people can join. It turned out to be really popular and a good way for people to find out lots of information in a fun way".
Lancashire Fire and Rescue Service came to support the event by providing fire safety and prevention information and equipment. The highlight of the day was the live singing which was done by a very talented member of the fire service. He treated the crowd to a variety of songs from musicals to modern day classics.
One guest said: "I come to most of the events here but this was the best yet! The food was fantastic and the singing fireman just topped off a great day".
There are a variety of activities available at the Wellbeing Centre including a computer class, line dancing and craft class. There are many more activities and special events happening each month which people are encouraged to come and find out about or join.
David Ward added: "This centre is a perfect place for people to come and socialise and do some activities. We hope that new people who came to our event will continue to visit and take up the opportunities to join in. As a charity we try to encourage people to stay active and socialise and what better place to do this than at our Wellbeing Centre".
Anyone wishing to find out more about the centre can pop in Monday to Friday or call 0300 303 1234. Full details of all the services and support provided can be found at www.ageuklancs.org.uk