Online Dementia Hub
Published on 25 June 2020 02:15 PM
Are you missing the support and socialising provided by your local Dementia Hub? Then why not join our online Dementia Support Group.
We launched the online hub on Friday 12th June using Zoom video conferencing, with 14 carers (some with partners) and the same number of agency representatives. The meeting was very successful and we aim to have the meetings on a fortnightly basis.
There will be opportunities to ask questions and obtain information on local services and to have a chat with other carers. There will also be a guest speaker at each session.
We will be able to help those unfamiliar with Zoom to set up an account and join the meeting. You can dial in on the telephone as well.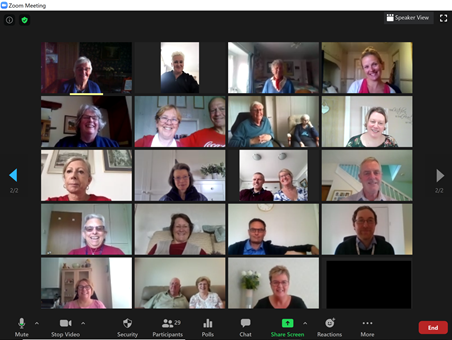 Age UK Lancashire has a number of computer tablets available on a long term loan basis if you do not already have a suitable device.
If you would like to join us at the meetings and/or discuss borrowing a tablet please contact Anne Oliver at:
or 07807 338783
We look forward to hearing from you.