Sleep Out to Help Out
Published on 25 November 2021 03:33 PM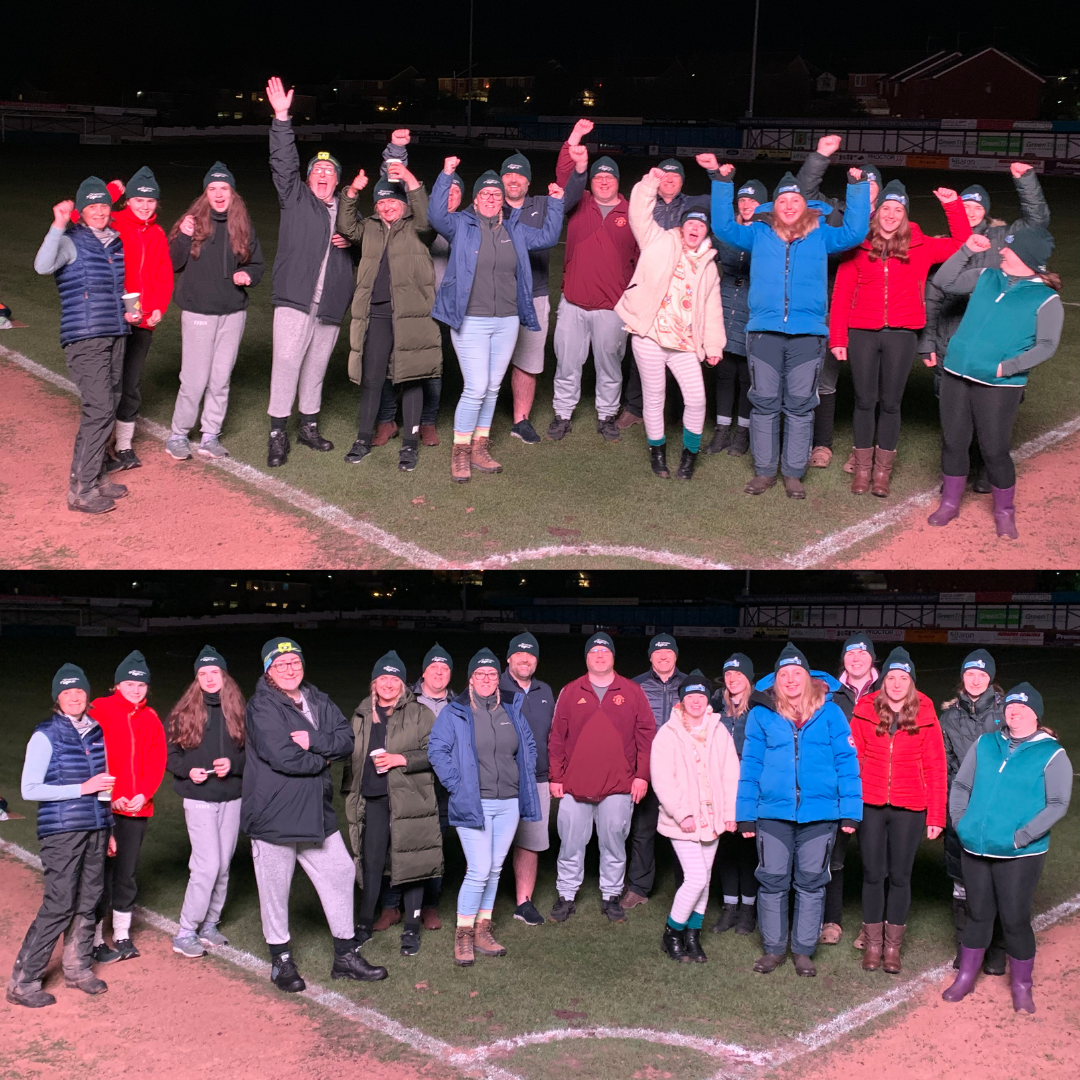 Well, at long last our Sleep Out fundraising event took place on Friday 19th November and we're delighted to announce the event was a success! We were thrilled to see 10 incredible participants dedicate their night (and the tips of their fingers and toes!) to raise funds for Age UK Lancashire.
Taking place at Clitheroe Football Club the night kicked off with a quiz courtesy of Mark & Lee from Ribble FM and some warm refreshments, before lights out and heading to their makeshift beds to get as comfortable as possible. The November cold made itself known, gloves, scarves and our very own Age UK Lancashire beanies quickly made their appearances as the floodlights were switched off. "Sleepout" had well and truly begun.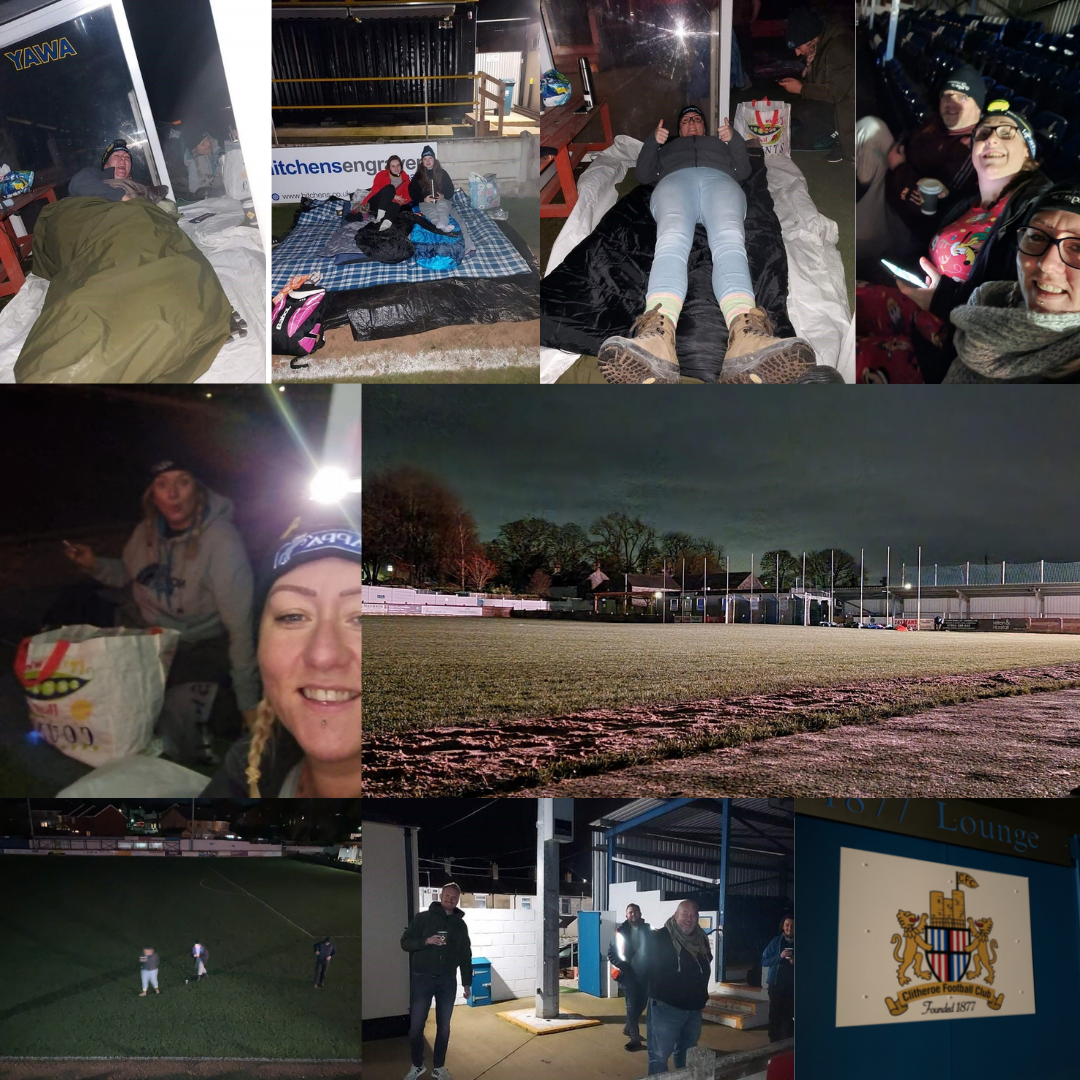 Sharon Watson from Age UK Lancashire said: "Our participants braved the cold and did a fantastic job raising such important funds for us. The money raised by this event directly supports the work we are able to provide in local communities right the way across Lancashire. We can't thank our fundraisers enough. They have all done a fantastic job and we are incredibly grateful to everyone who donated and showed their support. We are currently on track to raise over £2000, which is a great achievement!"
The morning came after a long, cold, but thankfully dry night! 6am the birds were singing (probably the only thing singing in fact) and we welcomed our sleepers inside to enjoy breakfast sandwiches and a much needed cup of coffee to start their weekend.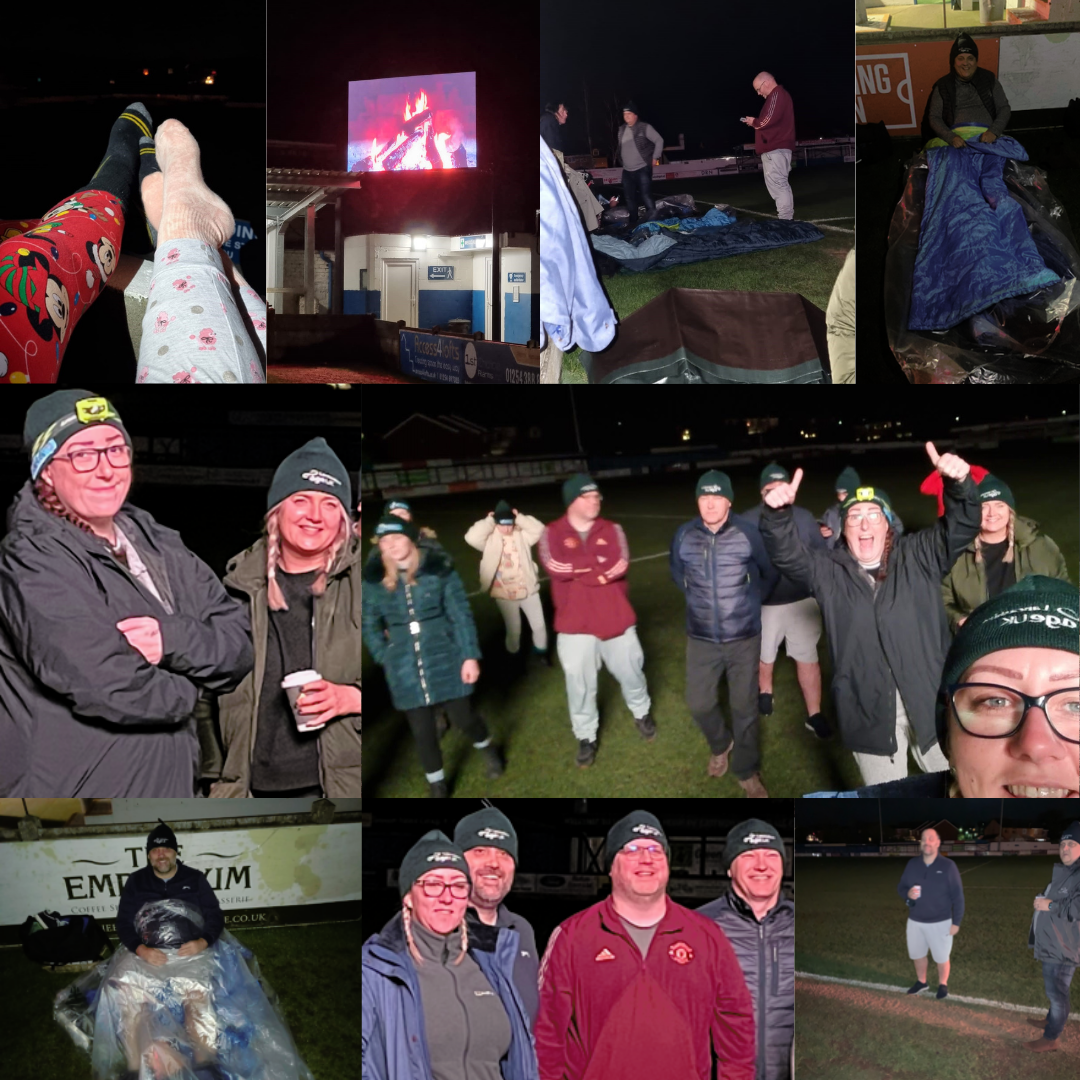 Our fundraisers all said they enjoyed the event and managed to get some sleep but were happy to get home and head straight back to bed! Can you blame them?
Sharon Watson added: "We'd like to say a huge thankyou to everyone who made this event possible, including Ribble FM for doing a brilliant job and providing entertainment, Clitheroe Football Club for allowing us to use their ground, Sew Simple Workwear for kindly donating the Age UK Lancashire beanies, Tesco in Burnley and The Original Factory Shop who both donated tea, coffee, biscuits and hot chocolate. We really couldn't have done it without you".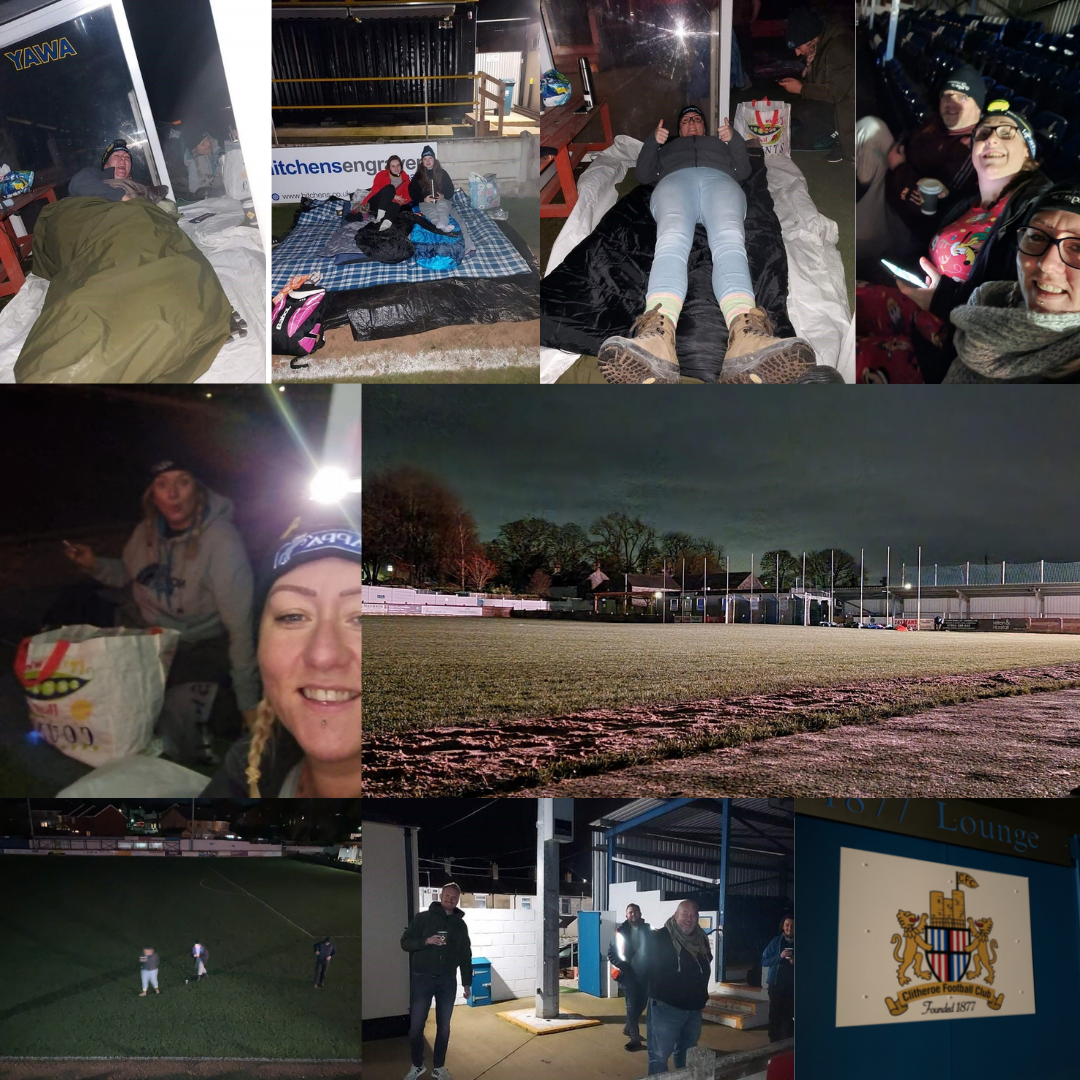 Do you live in the Ribble Valley? Getting a real tree this Christmas? Why not let us recycle it for you in the new year? For a small donation we will collect your real tree on Saturday 8th January to take the hassle away for you. Find out more here