Thank you Tharstern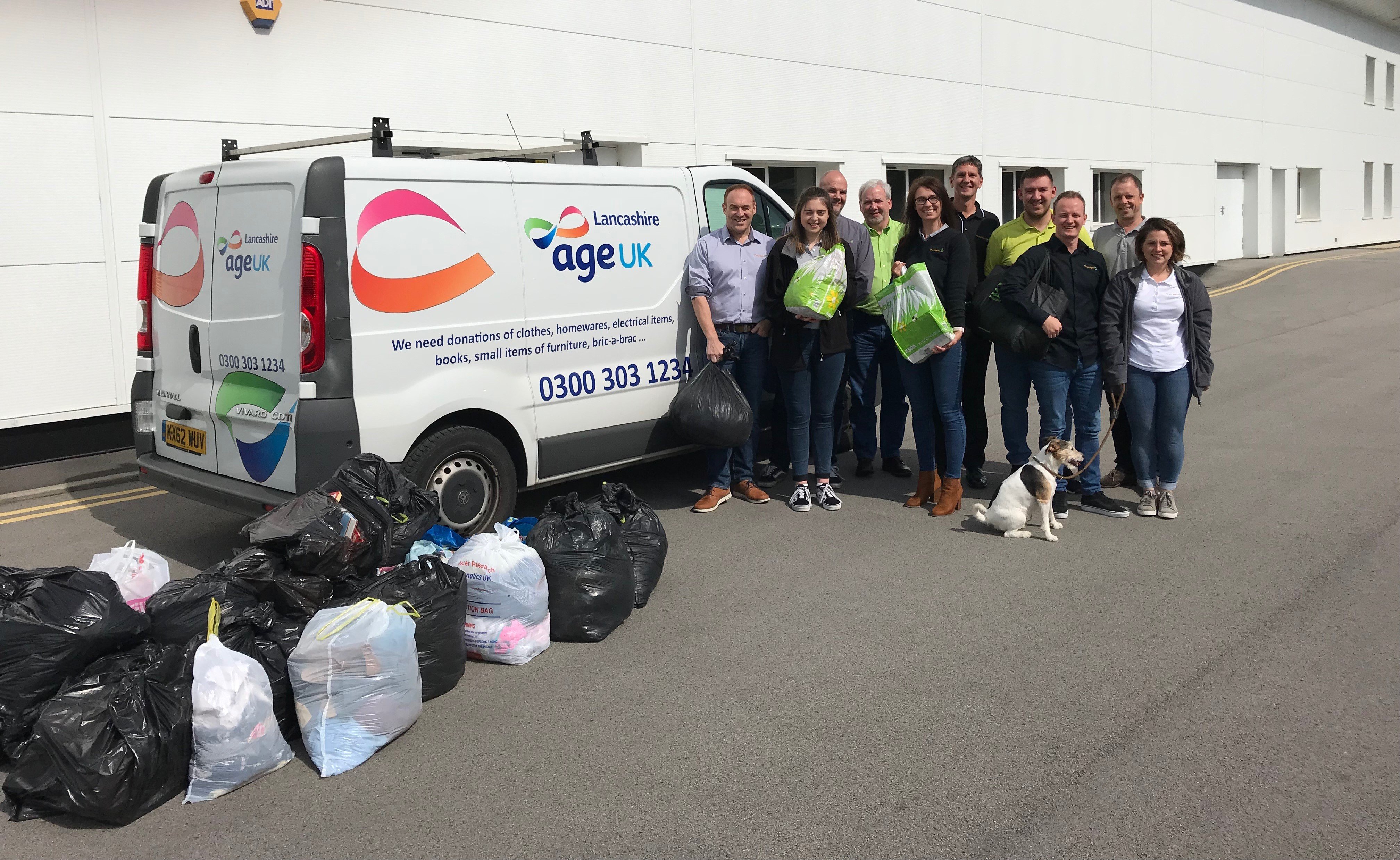 Published on 07 September 2018 09:33 AM
This month we were delighted to be supported by the team at Tharstern in Colne, who kindly hosted a collections week for us. The Print MIS Company were keen to support us, so decided that asking their staff to bring in donations was a good way for everyone to get involved.
Millie Higham from Tharstern said: "We had all sorts donated from books and clothing to DVDs and games. Thank you to all of our staff that kindly donated, we've loved being able to help out this wonderful charity and we hope that our donations can help make a difference".
The items were collected by our van driver and delivered to our charity shop in Nelson. The money generated by selling these donations goes directly towards the unfunded services and support we provide to older people across Lancashire.
David Ward from the charity says: "We are always grateful for donations to our shops and the support Tharstern has given us so far has been great. It's been a pleasure meeting the staff and also being able to tell them about the work we do in the local area. I'm not sure they realised just how much we do for people! Having support like this from companies really does make a huge difference
For information about Tharstern please click here www.tharstern.com
and we really appreciate it.