Veterans Afternoon Tea
Published on 18 March 2019 12:49 PM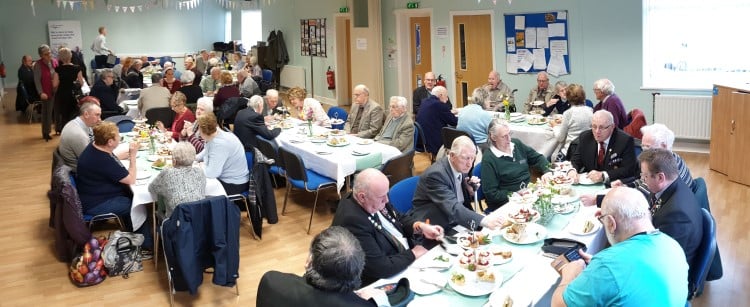 Older Veterans Afternoon Tea
We were delighted to recently host an Afternoon Tea at our Wellbeing Centre in Ormskirk, to celebrate local older veterans. The event was made possible from funding we received through the Aged Veterans fund, enabling us to invite veterans living in Lancashire to enjoy delicious sandwiches and cakes as well as live entertainment.
Christine Mottley, Lancashire Older Veterans Team Leader said: "We brought this event to Ormskirk as our Wellbeing Centre is the perfect location for an event like this. The team worked really hard to invite and encourage veterans to come and join in. Many of them find it difficult to get out and about so seeing so many turn up was lovely".
There were over 60 guests in attendance who enjoyed reminiscing and sharing stories from their time in the forces, with many guests proudly wearing their medals. The entertainment was provided by 'Wild Bill' who entertained the crowd with line dancing, poems and singalongs. Local supermarkets Morrisons and Booths provided raffle prizes for the day, which we were delighted to receive. Sainsbury's supported us with donations of scones, tea and coffee and flowers for the tables.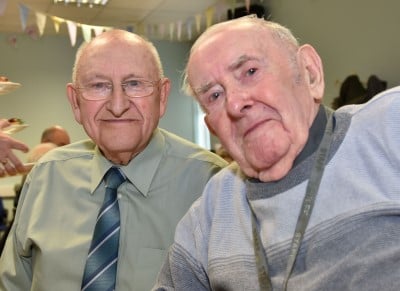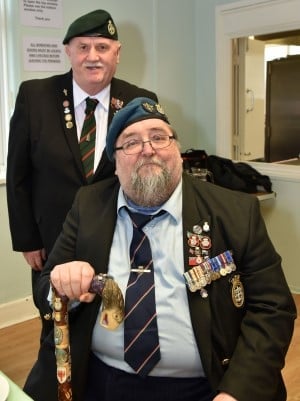 Christine Mottley added: "It was wonderful to see such a great turn out, with a lot of people actually coming on their own, which can be quite daunting for many people. We have a great team of staff and volunteers here who always give people a friendly welcome to the centre. The positive comments we've received about the event itself and activities available at the centre make it all worthwhile. The purpose of our Older Veterans Project is to work with people and encourage them to take part in social events and activities that benefit them. The event we held here certainly did that and we are delighted everyone had a great time".
Also attending the event was the Mayor of West Lancashire, Age UK Lancashire Trustee's and members of the Blind Veterans, who we collaborate with on a regular veteran's lunch club in the Preston area.