Dementia Hub Launch - West Lancs
Published on 20 May 2019 11:26 AM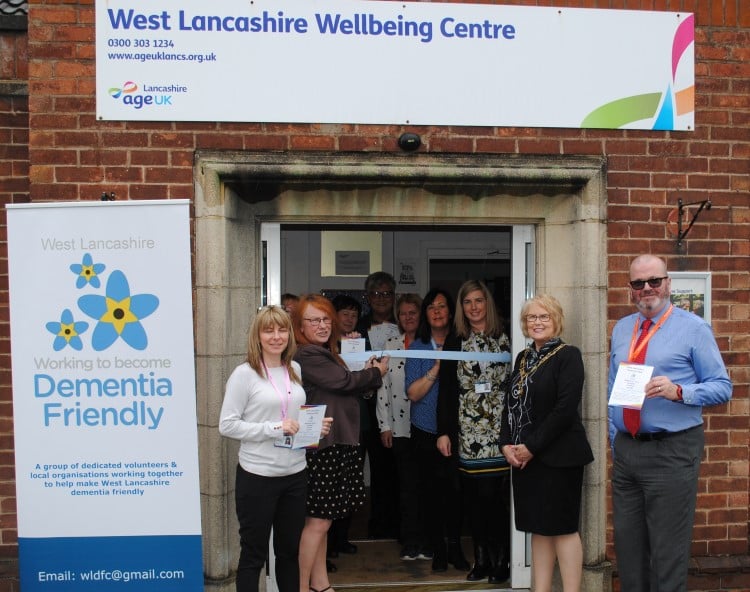 The West Lancashire Dementia Friendly Community was delighted to officially launch the new Dementia Hub on Wednesday 8th May. The group made up of local organisations including Age UK Lancashire, Alzheimer's Society, Home Instead West Lancashire, Aughton & Ormskirk U3A, Mooney Everett and Carers Support West Lancs have joined forces to make West Lancashire a Dementia friendly community.
The event was held at Age UK Lancashire's Wellbeing Centre in Ormskirk and welcomed members of the public to come along and find out about all the support and information there is available from a wide variety of specialist organisations.
Peter Holton from Age UK Lancashire said: "The idea of the hub is to make life easier for people living with a dementia diagnosis, their family and carers by bringing relevant organisations together under one roof making access to information and services much easier".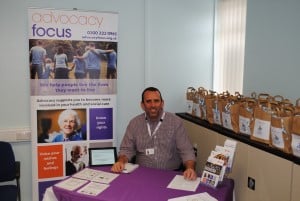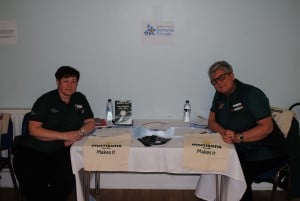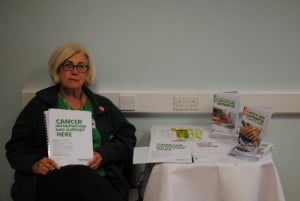 The hub was officially launched by Deputy Mayor Cllr Gaynar Owen and Deputy Mayoress Mrs Bernie Green. Also in attendance was special guest speaker Dr. Penny Foulds from the MAC research centre in Lancaster, who gave a very insightful talk on the current medical research being undertaken to try and combat dementia.
Amanda Boult from Alzheimer's Society said: "The West Lancashire Dementia Friendly Community have been working hard for the last two years to raise awareness of local dementia services and organisations who are able to help people affected by dementia stay connected with their community and live well. I am incredibly proud of what they have achieved and am sure the Dementia Hub will be an excellent addition to the area".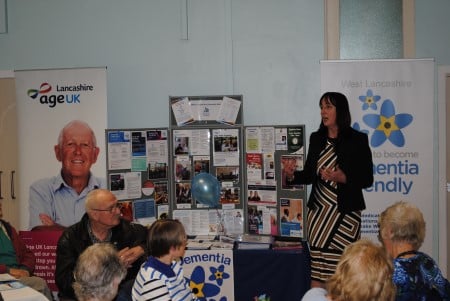 The West Lancashire Dementia Hub will be held from the Wellbeing Centre on Moorgate in Ormskirk on the third Wednesday of every month, with the next event being on the 19th June. People are encouraged to drop in between 2.00 and 4.00pm to have a drink and a chat with representatives from the partner organisations and meet with others who understand the challenges that living with dementia or caring for someone with dementia can bring. The hub is informal and welcoming with the main aim being to provide information and support to people needing it.
Peter Holton added: "We would like to thank everyone who has been involved in creating the hub including all the partner organisations who provided volunteers, West Lancs CVS, local solicitors Mooney Everett and Morrisons for providing funds and refreshments and of course everyone who came to the launch. We hope the hub will continue to grow and play a really important role in helping local people receive the care and support they need".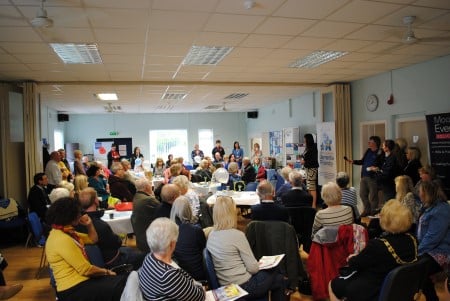 Full details on all the upcoming dates, times and organisations involved in the Dementia Hub can be found by picking up a leaflet from Age UK Lancashire's Wellbeing Centre and other community venues or by emailing westlancsdfc@gmail.com