Winter Warmer Fridays
Published on 03 February 2020 03:05 PM
We recently held a Winter Warmer Friday event as part of our Winter Warmth campaign. The event was held at our Lifestyle Centre in Chorley, which will run on the last Friday of every month until March.
The Winter Warmth campaign aims to keep older people safe and warm during the cold months by offering advice, information and access to social events. As well as hosting special events, people can keep up to date with the campaign on social media where they can receive top tips, recipes and general advice throughout winter.
Customers who attended the event were able to enjoy a 3-course meal and a chance to socialise with others. Age UK Lancashire flyers and leaflets were also available to collect at the centre featuring information and advice on staying safe and warm in the winter.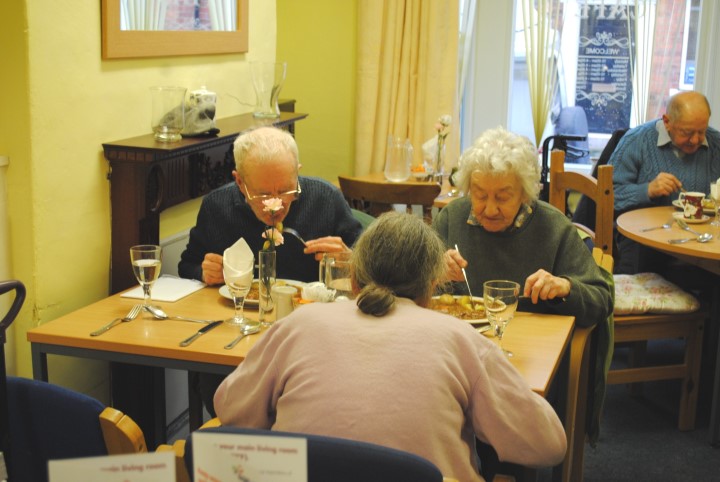 Centre coordinator Angela Moss said: "The centre is not just a chance to enjoy a meal, we encourage older people to regularly attend, get involved in activities and receive information that will contribute to good and healthy wellbeing".
The next Winter Warmer Friday event will run on the 28th of February at the Lifestyle Centre on Gillibrand Street in Chorley. Volunteers and new customers are welcome and to keep up to date on the current activities and events visit our webpage here or contact the centre directly on 01257 267293.