Veterans Art of Isolation Exhibition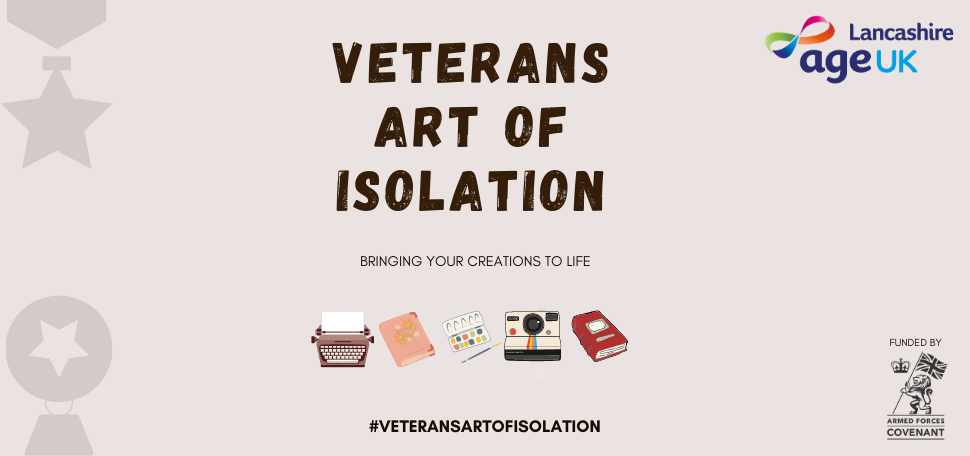 Age UK Lancashire are delighted and privileged to present this exhibition of art, writing and photography and the stories behind them, which have been created Covid-19 imposed lockdowns of the past year. The work has been submitted by veterans and family members from across Lancashire and its borders.
This eclectic mixture of art and writing reflects the broad range of experiences and activities of those living through this challenging year. This exhibition and accompanying book are being launched to mark the first anniversary of Lockdown and we owe a huge thank you to all our contributors for providing work that is exciting, fascinating and insightful, and for their generosity of spirit in sharing this work with us all.
This beautiful book and exhibition could not have been produced without a grant from the Armed Forces Covenant Trust Fund for which we are extremely grateful.
Pour a drink and settle in.
Viewing the exhibition
To view the exhibition entries, click the blocks below or alternatively through the 'View collections' tab on the right side of the Flickr exhibition page.
Alternatively, If you would like to view the submissions as a whole visit our Flickr page where you will be able to see every entry organised by name.