A one stop shop for dementia support, information and activity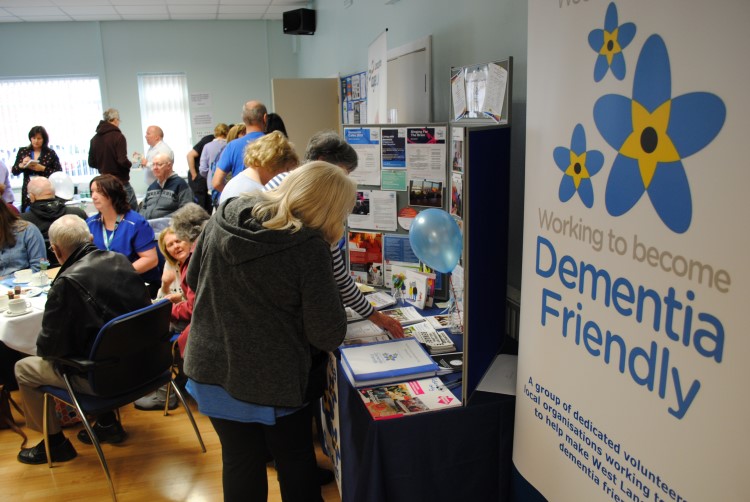 What is the Dementia Hub?
The Dementia Hub is a unique, virtual and community based service for people living with dementia, their families, friends and carers and anyone who may have concerns about their memory.
The Hub aims to enable people with dementia to maintain a good quality of life.
How will the hub benefit me?
With so much expert knowledge and experience of dementia and memory-related issues all in one place, the hub really is the place to come to get the support you need. It is a welcoming and friendly environment which gives you the chance to speak with the organisations there.
The hub has been created to provide support and is open to everyone who needs support or a place to go for reassurance and advice.
For families & carers
The Hub also provides unpaid carers with support, access to respite care and Cognitive Stimulation Therapy training.
Who will be at the hub?
The Hub is a wide group of professional people and organisations, on hand to offer help and advice online and at community venues in Lancashire. Partner organisations and guest speakers from voluntary and community groups form part of the Hub networks
Dementia Hub Online
Join us every Tuesday for our online Dementia Hub.
Log on at 1pm to join the hub and hear from our dementia team and other related organisations.
Join any time between 1-2.30pm
(The below link will open up in Zoom)
Meeting ID: 985 4684 5464
Passcode: 324091
The online hub is open to anyone, so if you have dementia, memory problems or are friends and family of someone with dementia, then this is the place for you.
You will be made to feel very welcome and there is no pressure to talk, you can simply sit back and listen.
We will share up to date service information, advice and support, plus have a good old chat.
If you would like any further information about this hub before joining, please email thedementiahub@ageuklancs.org.uk or call 0300 303 1234.
Watch this space for information and dates regarding our first community based (in person) Dementia Hub...
More Dementia Services
We also provide other services to support people living with dementia and their families. Click on the links below to find ot what we have to offer.
Supporting people and families living with dementia to maintain independence, build confidence and improve wellbeing.

Day Clubs provide an opportunity for those in later life to socialise, learn or relearn skills and take part in fun activities.