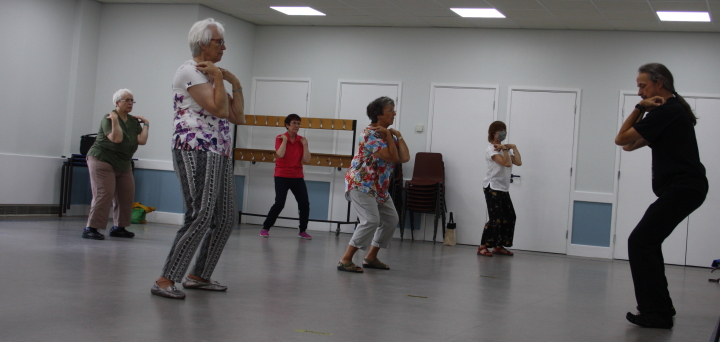 Covid-19 update
28/8/20
Tai Chi restarted at The Pastures Community Centre on Tuesday 28th July and we will be following social distancing guidelines at all times. Extra hygiene procedures are in place to minimise the risks to participants and the instructor.
The Pastures Centre has provided hands-free hand sanitiser dispensers and adapted the building to make it as safe as possible during the coronavirus pandemic.
The first Tai Chi class starts promptly at 10.30am and a ten minute break between the two 55 minute sessions allows for extra cleaning to be carried out.
Instructor Dominic says: "What you think you're doing and what you're doing should be the same. Every move should be easy, we're aiming for good posture and a comfortable spine".
The class is run so that everyone can join in. Dominic encourages participants to "be gentle with yourself. Try to do each exercise the best you can. Well is better than more."
Venue: The Pastures Community Centre, 222 Welford Road, Kingsthorpe, Northampton NN3 8PN
Time: Every Tuesday, two sessions 10.30am - 11.30pm and 11.30 - 12.30pm
Cost: £36 for six week term
Please contact Kate Kingston on 01604 611200 for more details about joining the class.
email: kate.kingston@ageuknorthants.org.uk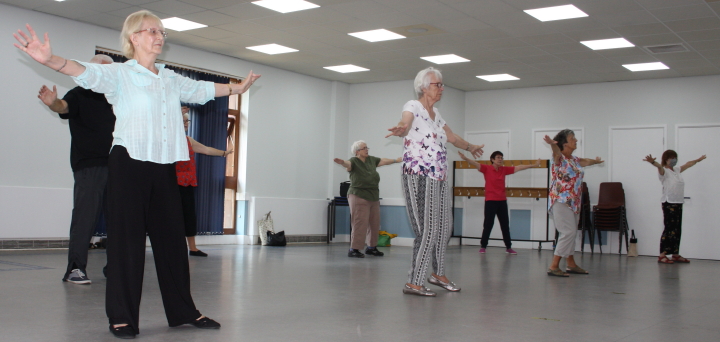 Feedback from class members
"I am recovering from a stroke and find the Tai Chi exercise very beneficial for my balance, strength and mobility."
Joe, aged 75
"I am so glad I came to the taster session. I find that focusing on the exercise helps relax my mind and lifts my feeling of wellbeing."
Mary, aged 81