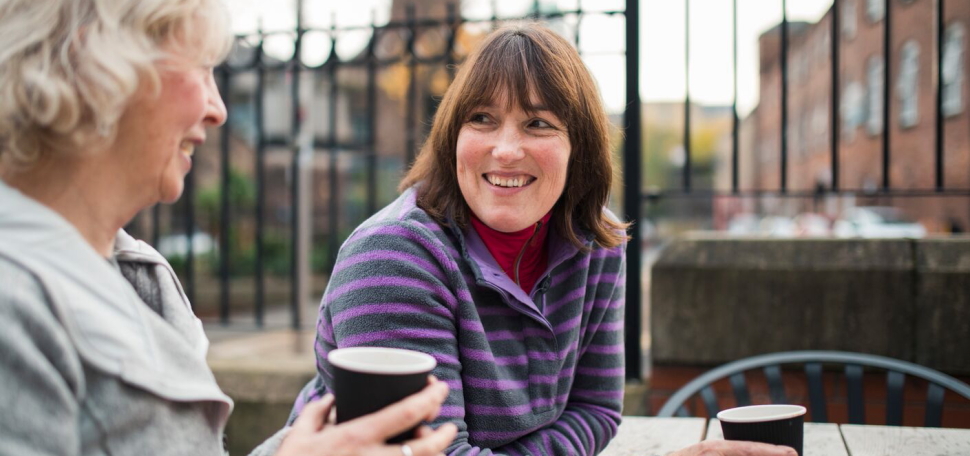 Join us and make a difference every week
At the Tea Dance in Daventry or our day centres in Kettering and Upton - we need your help. Come and make tea or sit and have a chat. You can help everyone get the best out of their time with us.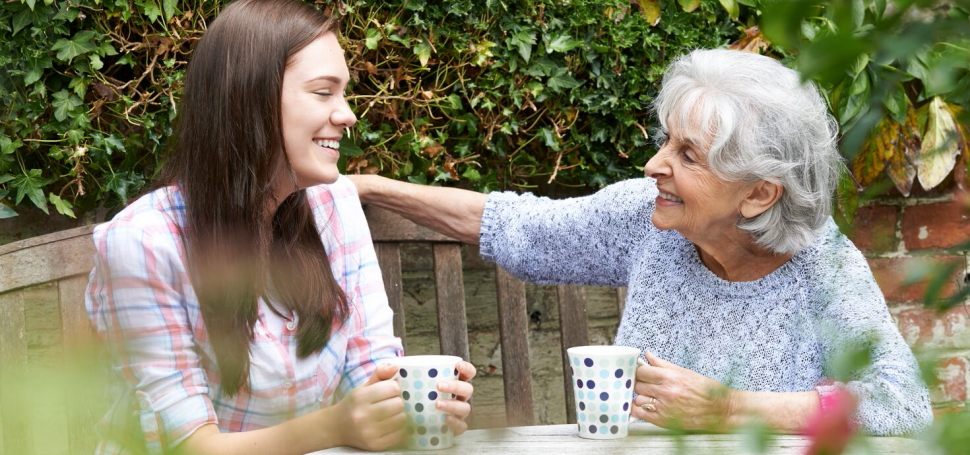 We need volunteer befrienders
Could you ring someone on a weekly basis to have a friendly chat and provide a listening ear? Would you enjoy going for a short walk with an older person who is feeling isolated?
Please call us on 01604 611200 or fill in our online form.
Find a role that suits you
Day Centre volunteers

We need caring, patient people to help us provide an enjoyable, fun day for clients at two of our day centres, 10am to 3pm.

Come and serve light refreshments, encourage and enable people to join in gentle activities and enjoy helping them get the best out of their day with us

No personal care is involved.

Foxfields in Upton - Monday, Wednesday and Thursday
Rockingham Rd, Kettering - Monday to Friday

Minibus escort

We need caring, reliable people to accompany clients as they travel to and from their home to our day centres in Northampton and Upton. Could you spare a couple of hours in the morning or a couple in the afternoon, on a regular basis? You will support the driver by chatting to clients and helping them stay safe.

Our escorts make a huge difference to vulnerable older people by enabling them to meet up with friends and enjoy group activities. No experience necessary but you will need to be comfortable travelling on a minibus for up to two hours at a time.

Admin office support

Are you computer literate and could provide general admin support to several of our services based at the William and Patricia Venton Centre in Northampton? Get in touch if you would enjoy photocopying, data input and other general tasks in an office environment. We are looking for a reliable person with a good level of literacy. This is an opportunity to meet new people and gain valuable experience for your CV.

Help in our charity shops

Do you love charity shops? Would you enjoy sorting donations into saleable items and recycling? Come and join the friendly teams in Kingsthorpe in Northampton and St Giles Street, Northampton. We need volunteers Monday to Saturday in most of our shops. You can help raise vital funds for the charity and gain work experience or put your spare time to good use at the same time.
Why volunteer?
Volunteering is a great way to meet new people, learn new skills, and support the work we do in the community. Being a volunteer gives you a regular activity to look forward to each week and you will meet new people and gain useful experience that looks good on your CV. Being a volunteer can help you get a bit of confidence and life-experience by doing something new. And you get the satisfaction of knowing that you are doing something useful.
Who can volunteer?
Almost anyone can be a volunteer. We have a wide range of roles which suit different people and different skills. You will need to be 18 or over.
How much time do I need to give?
It depends on the volunteer role you are interested in. Some people give a morning a week, other people do more.