The Big Knit is back for 2020
Please get knitting and raise money for Age UK Northamptonshire. Send your little hats to The Venton Centre or drop them at any of our shops during donation times.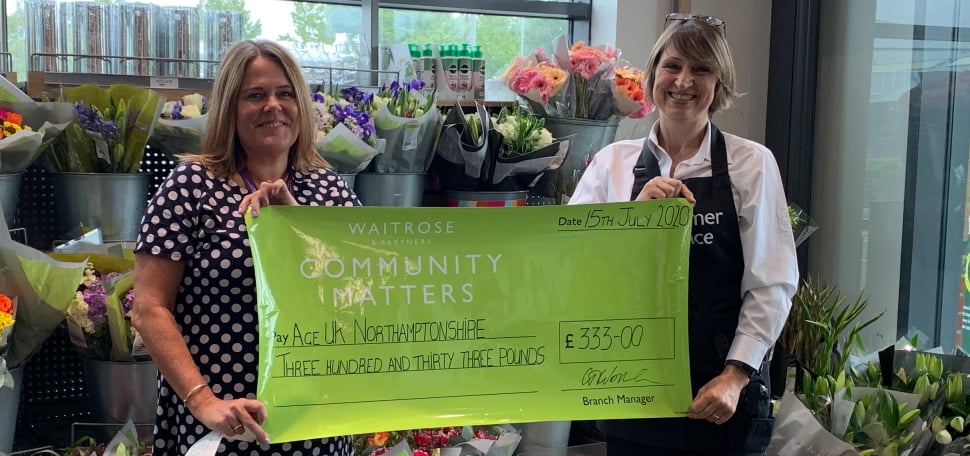 We are grateful to everyone who has made a donation during this crisis.
With your help we can be there for older people who desperately need us.
01604 611200 or email
Thank you for your support
A short update from Chief Executive Christopher Duff during the coronavirus pandemic.
July 2020
People fundraise for us because "they were amazing with Mum in her last few weeks."

Buy your tickets from our page and we get 50%. Support local causes and win prizes of up to £25,000!
Age UK Northamptonshire is registered with the independent regulator of charitable fundraising.

Please help us get it right. Your feedback is important to us.