The William and Patricia Venton Centre

Our purpose-built centre takes clients from Northampton and the whole county.
Please be assured that we are continuing to take sensible measures and doing all we can to keep our clients safe.
Our day care staff are taking regular lateral flow tests and continue to wear PPE, including masks, for all personal care.
We are expecting clients to continue to wear masks on the minibuses due to their close proximity to one another.
Day care staff are no longer required to wear a mask in the day care room, but must wear masks and PPE in the bathroom and toilets.
Our centre manager and her team provide a safe, supportive environment where older people can meet up with friends and take part in enjoyable, stimulating activities. We want our clients to get the best out of their day with us.
A freshly-prepared hot meal, activities and light refreshments are provided.
Open Monday to Friday
10am to 3pm
York Road
Northampton
NN1 5QJ
Telephone 01604 604500
Day Centre Manager - Bethany Smith and Alex Knight
Join us for a "taster session".
We are pleased to be able to offer taster sessions at all our day centres. Please speak to the manager and arrange to join us for the day. All you pay is £5 for your lunch.
Have a shower
We are now able to offer clients the opportunity to have a shower at the William and Patricia Venton Centre. We charge £14 for this service. Get in touch for details.
Call 01604 611200 Monday to Friday 9am to 4pm.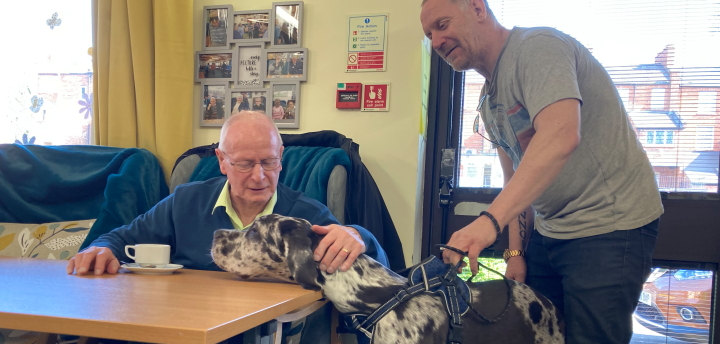 Derek was thrilled to meet Andy and his Great Dane, Arlo.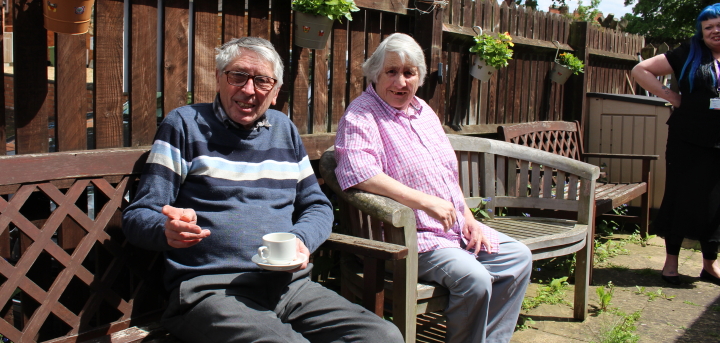 Enjoy meeting up with friends.
How to find the William and Patricia Venton Centre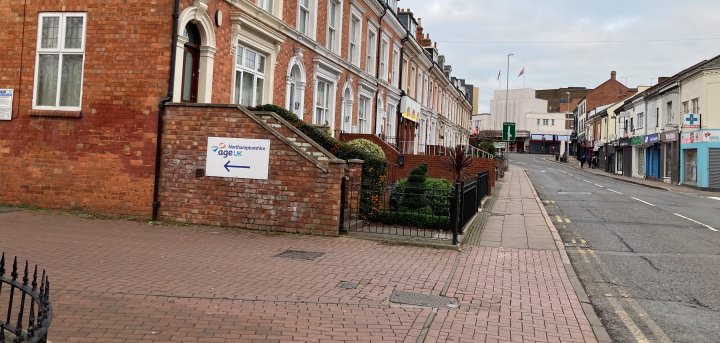 Approaching from the direction of the hospital, turn left when you see this sign.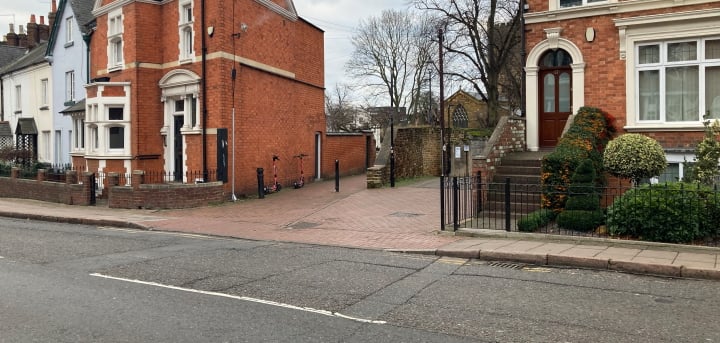 Approaching from the direction of The Mounts, turn right and keep to the right. Follow the side road to the car park.
Please call us on 01604 611200 if you have trouble finding our building.