Hospital Discharge and Community Team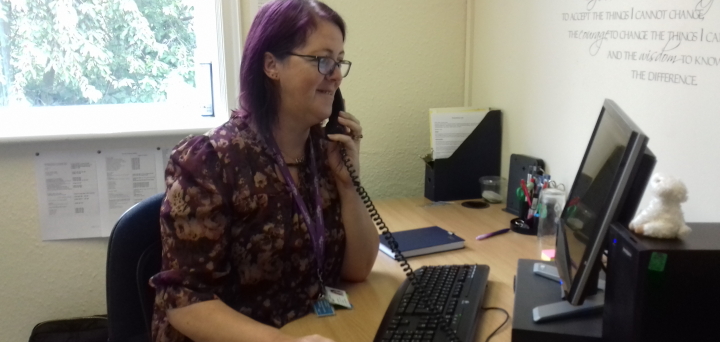 Practical and emotional help following a stay in hospital
What does the service offer?
We offer short-term support for older people living with long-term health conditions, focusing on older people who do not have other support, such as family or friends nearby.
We can
pick up prescriptions and collect groceries
clean the fridge and make a home ready for the client's return
change the sheets on a bed
stay for a chat to help rebuild a person's confidence
apply for a Blue Badge and arrange a benefits check
We can also help people take steps to improve their health and wellbeing and give them the confidence to continue on their own with the support of other services.
Who is it for?
The service runs Monday to Friday and is available throughout Northamptonshire for anyone who is registered with a GP in the county.
We provide short term support which can reduce the likelihood of older people being re-admitted to hospital. We aim to help people regain their independence as far as possible, so this service also supports older people living in the community with long term health needs.
We do not provide personal care but will refer a client to Adult Social Services for a care assessment.
How much does it cost?
There is no charge for this service.
How do I access the service?
Please contact us on 01604 611200.
Or send an email
To discuss a referral during office hours
Please call the co-ordinator:
NN1, NN4, NN7, NN12, NN13 Ann Gale 07917 642 829
NN2, NN3, NN5, NN6, NN11 Judith Davies 07867 904 897
Wellingborough and East Northants Judith Warren 07789 396 564
Corby and Kettering Sham Vehra 07881 658 969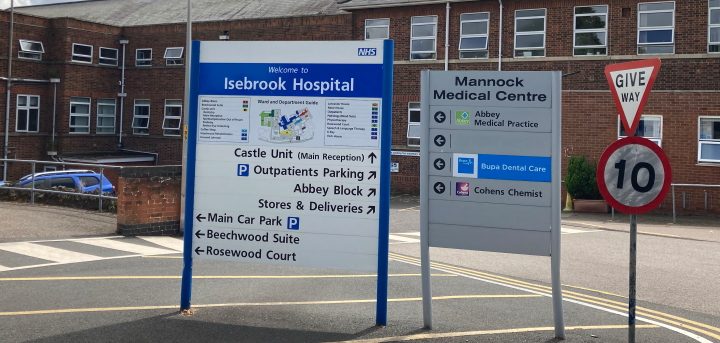 Some of our team are based at the hospital in Wellingborough.
Mr and Mrs C's story
Mr C had been discharged from hospital and needed support. He is the main carer for his wife and they are both in their nineties.
Hospital Discharge and Community Team (HDCT) visited Mr C whilst he was in hospital and made welfare calls to Mrs C. We also sent her information and leaflets but due to the coronavirus pandemic we were initially unable to visit.
Mr C needed some shopping so, being careful to follow covid safety guidelines, a support worker visited to collect their shopping list and then did their shopping. Mr and Mrs C said they were most grateful as they were unable to get an online supermarket delivery slot from their usual supermarket due to the heavy demand. The HDCT contacted their GP to get a letter confirming they were in the high risk group, to enable them to get a priority slot. HDCT continued to do a regular shop for Mr and Mrs C with regular calls to check they were ok.
Mr and Mrs C were also struggling to manage their garden, so HDCT found a gardener who could help them. We also got a spare set of keys cut when they had a key safe fitted.
During this time HDCT received a distressed call from Mrs C. She was very upset as Mr C had fallen and badly cut his head. He had started to vomit and was unable to get up so an ambulance was called. He was taken into hospital but Mrs C was not allowed to go with him due to complete lockdown at the hospital. In addition to this, Mrs C later had difficulty getting through to the hospital by telephone to check how her husband was. HDCT looked into this and made sure Mrs C was given a full list of how the hospital could be contacted.
Mr C was due to be discharged home but contracted the coronavirus whilst in the hospital, so they kept him in. There was particular concern that he was at risk of passing it on to Mrs C.
HDCT continued calling Mrs C at home to check on her welfare until Mr C tested negative and was allowed home. Their daughter arranged for a self-testing kit to be posted to Mrs C but she said she felt fine. She was nevertheless advised to keep two metres apart from husband which made her anxious. When we next called to check how they were Mr C said Mrs C was unwell and suffering with an upset stomach, so we advised them to call their GP. Mrs C recovered and HDCT continued to do essential shopping for them. We were then contacted by their daughter as she was concerned that Mrs C was still suffering with a continual upset stomach. We contacted her and encouraged her to send sent a sample to her GP to be tested.
HDCT continued to support Mr and Mrs C by doing regular shopping and making welfare calls until they managed to set up a regular online shopping delivery slot.
Mrs said she simply would not have been able to cope without the support of HDCT and keeps our contact details in case she needs help again.
A few months later, Mrs C sent the team a Christmas card, saying that both she and her husband were now keeping safe and well, which we were very pleased to hear. Mrs C reiterated that the support we were able to provide was very much appreciated.
Other information you may find helpful