16/7/20
Our lovely new shop in Kingsthorpe sells clothes, books, bric-a-brac, toys and other household items.
14 Alexandra Terrace
Kingsthorpe
Northampton
NN2 7SJ
Tel 01604 714568

Open
Monday to Saturday: 9.30am - 3.30pm
Sunday: closed

Special arrangements during the coronavirus pandemic
We warmly welcome your donations of good quality clothes, books, bric-a-brac and household items. You will be able to drop off your items outside normal opening times. This is to ensure donations are received when the shops are closed to the public and there are no customers on the premises.
Alexandra Terrace, Kingsthorpe can accept donations 10am to 3pm if they are dropped off at the back of the building. Please call the shop first on 01604 714568.
St Giles Street, Northampton can accept donations 9am - 9:30am and 4 - 4.30pm.
Stamford Road, Kettering can accept donations 9am - 9.30am and 3.30 – 4pm.
All donations will go into quarantine before they are handled and will be steam cleaned/sanitised before being sold. Please talk to a member of our team at the shop so that they can let you know how to drop off your goods safely. Whilst our shops are closed please do not take donations to them and do not leave any bags or items outside the shops. We are not able to accept donations at the Venton Centre in Northampton or our Billing Road offices at the moment.
Please remember, wearing a face covering will be mandatory (unless exempt) when visiting all our shops from Friday 24th July.
Every penny raised in the shop helps fund the vital services and support we provide to older people in Northamptonshire. Thank you for your donations and custom - you are helping to make a difference to many people in your community.
Virtually all of our stock is donated so we never know what will come in from one day to the next. It is always worth coming to browse in person. As a customer of our shop you are helping reduce waste and encourage re-cycling, as well as enabling us to provide free support such as our Information & Advice Service.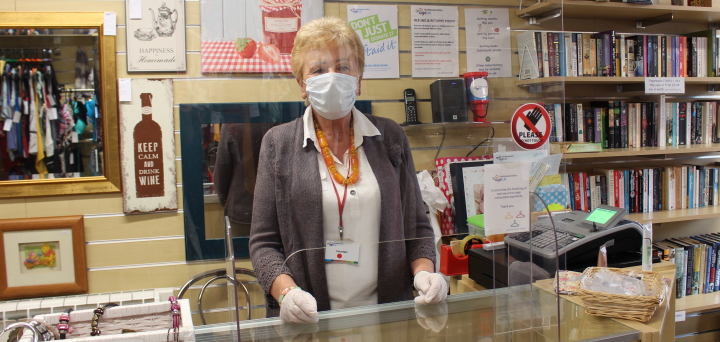 Shop with confidence - we're following government guidelines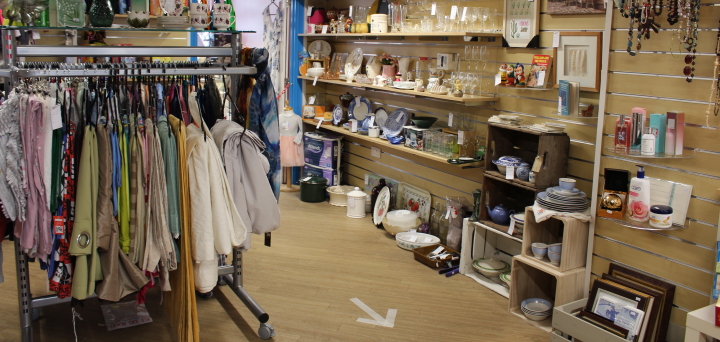 We have introduced a one-way system
Would you like to volunteer?
If you can spare a morning or an afternoon a week, on a regular basis, we'd love to hear from you. We need volunteers to help sort clothes and donations of books, toys and bric-a-brac and to serve customers and help us raise vital funds. Call our Volunteer Co-ordinator on 01604 611200 to find out more.