Our shop in Kingsthorpe sells clothes, books, bric-a-brac, toys and other household items. We urgently need volunteers in this shop.
14 Alexandra Terrace
Kingsthorpe
Northampton
NN2 7SJ
Tel 01604 714568

Open
Monday to Saturday: 9am - 4.30pm
Sunday: closed
Closed bank holidays

Donations

We warmly welcome your donations of good quality clothes, books, bric-a-brac and household items. Thank you for thinking of us. Every penny raised in the shop helps improve later life for everyone in Northamptonshire.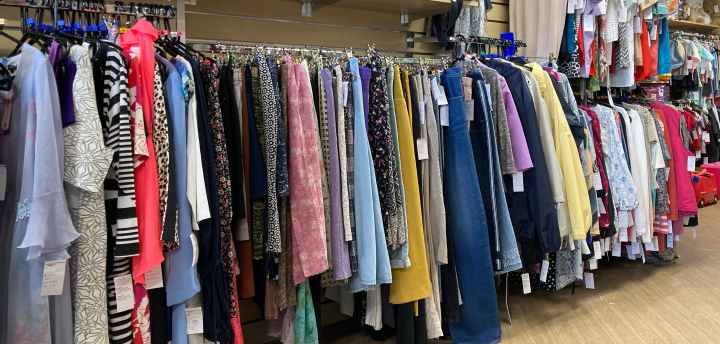 Shop with confidence and find what you're looking for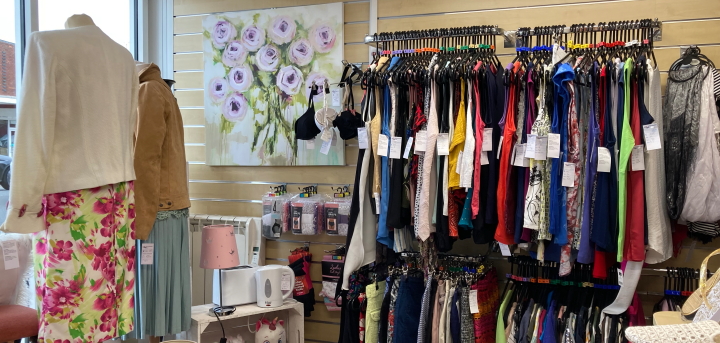 We have an excellent choice of ladies clothing
Would you like to volunteer?
If you can spare a morning or an afternoon a week, on a regular basis, we'd love to hear from you. We need volunteers to help sort clothes and donations of books, toys and bric-a-brac and to serve customers and help us raise vital funds. Call our Volunteer Co-ordinator on 01604 611200 to find out more.
Volunteer at our shop
Can you spare a morning or an afternoon on a regular basis to help us in our lovely new shop?
Visit our ebay charity shop and help raise vital funds
Every sale enables us to make a difference to older people in Northamptonshire.