The Trefoil Guild supports our dementia work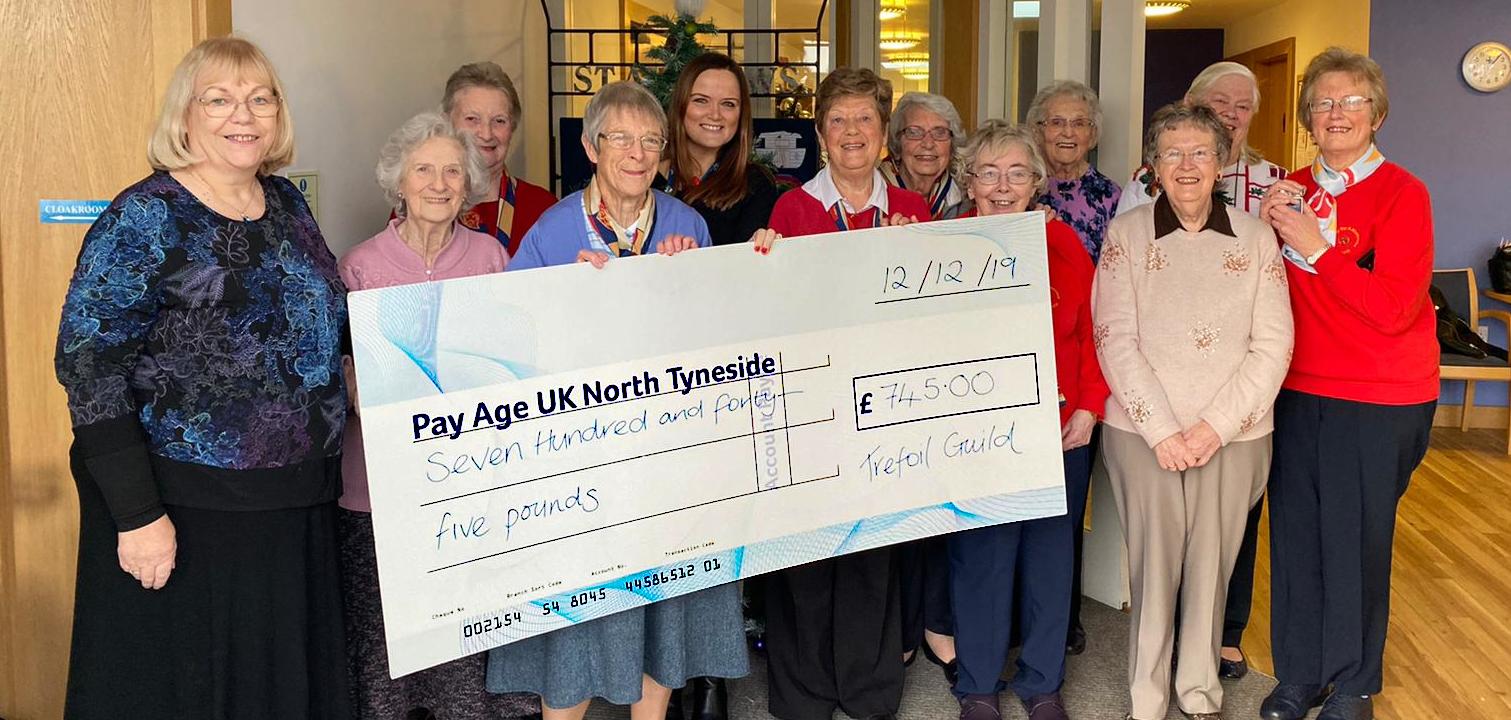 Published on 14 December 2019 06:01 PM
The Trefoil Guild Donates To Support Living Well With Dementia in North Tyneside
The Trefoil Guild based at St Andrew's Church generously donated £745 to provide ongoing support to people living with Dementia in North Tyneside. The Monkseaton Guild currently has 18 members and their oldest Doris Freeman aged 94 handed over the donation to Sarah-Jane Scott, Dementia Co-ordinater for Age UK North Tyneside.
Chair, Jennifer Watling said "we wanted to donate our annual fundraiser to help fund Admiral Nurses and Dementia support here in North Tyneside. One of our members was able to take advantage of the service so we wanted to give something back. We were extremely lucky that John Grundy joined our fund raiser event here at St Andrews with about 100 people in the audience"
Trefoil Guild is a branch of Girlguiding and its members agree to support the guiding ethos - including the pledge to help other people. Many members pass on their skills and knowledge to local guiding units, from helping Brownies work towards a badge to preparing older girls for a camping adventure. Many members are unit leaders or helpers in Girlguiding units.

Members are encouraged to take the opportunity to try something new, take on a new personal challenge and escape their daily routine.
Across the UK, there are over 1,100 Trefoil Guilds with over 20,000 members - some meet every week, others less frequently, perhaps in the evening or in the afternoon.
The North East region has 125 guilds who are always happy to welcome new members and create opportunities to make new friends, have fun, learn new skills and get involved. Anyone over 18 can join.
Related Links
More about the Trefoil Guild