Living in lockdown with dementia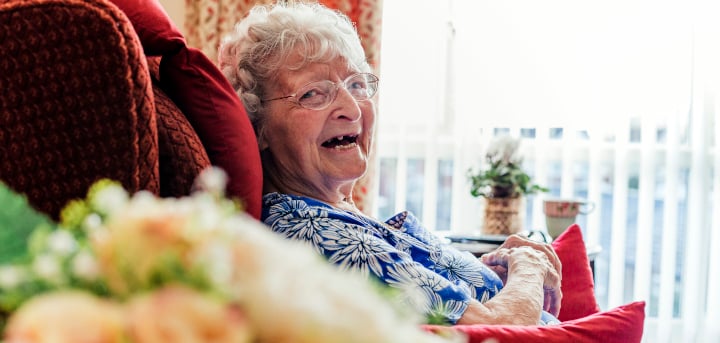 Published on 07 December 2020 03:54 PM
Alzheimer's Society's report, 'Worst hit: dementia during coronavirus', shows the devastating impact that coronavirus has had on people living with dementia and those who care for them. However, there are steps we can take to reduce the impact of lockdown and improve the quality of life of those affected by dementia.
Have a sing-along
Music and singing have long been shown to help people living with dementia. However, choirs and singing groups have been forced to disband to comply with social distancing guidelines. Fortunately, we're still providing a virtual weekly singing group to keep those sing-along memories alive. Services like Singing for the Brain and Goldies Live have also found a new virtual home online. It's now possible to join a group sing-along from the comfort of your home.
Stay active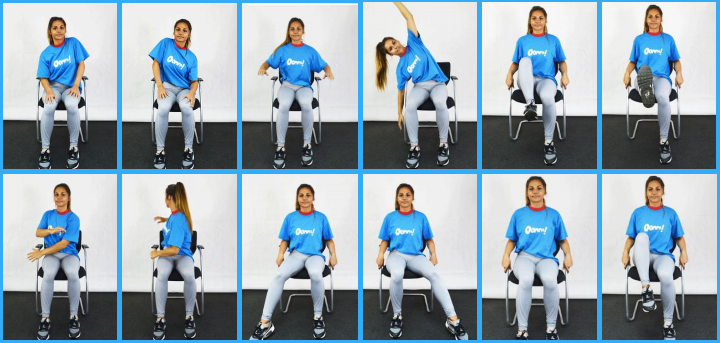 Being physically active is important for both your mind and body and could potentially make you more resilient to COVID-19. You don't need to go outside to stay active. In fact, you don't even need to leave your chair! Check out our lockdown exercises for the over 60s. Don't worry if you're younger than 60, you're welcome to give them a try too! Programmes like the NHS's HowFit programme can also help you take small steps to feeling good, and our Dancercise Gold is a great way to have fun and stay fit.
Ask for help
We know that the current pandemic has made things harder for everyone, especially those caring for people living with dementia and other long term health conditions. Please don't be afraid to ask for help. Our Carer Support Group can provide you with guidance and support. We also offer bereavement support and a Transitions Into Care group, both of which are now held virtually. We don't claim to have all the answers, but we can certainly guide you through these challenging times. The North Tyneside Carers' Centre also provides a confidential support service for carers in North Tyneside.
Grab a coffee
Cafés aren't the bustling busy hubs they used to be. Unfortunately, the pandemic has changed the atmosphere considerably. Despite this, our love for coffee remains strong! Every Friday, we're having Lockdown Coffee with Charly. This informal group chat can be a great place for a natter and a brew (although you'll have to make your own coffee!). To join in, email Charly at charlotte@linskill.org or phone 07561 778 827.
Build some Healthy Habits
Being a carer can sometimes mean you forget to look after your own health. Tom, our Healthy Habits Coordinator, hosts a peer-to-peer support network for people wanting to develop healthier habits. Tom has also recently been joined by Rachel, our new Healthy Habits Coordinating Officer. Whether you wish to improve your diet, increase your physical activity, reduce your alcohol intake, or quit smoking, Tom and Rachel can help you. In partnership with YMCA North Tyneside, this programme will have a profound effect on your physical and mental health.
Maintenance Cognitive Stimulation Therapy
Cognitive Stimulation is the only non-drug treatment recommended to improve cognition, independence and well-being in people with mild to moderate dementia as reported by the National Institute for Health and Care Excellence (NICE). Group members take part in meaningful and stimulating activities, proven to help maintain memory and mental functioning. The groups provide a fun, supportive environment where people can build new friendships.
Prepare for winter
Winter is here, and this year is likely to be tougher than ever. Ensure you're prepared by getting in touch with our Information and Advice team. Our friendly advisors will ensure you get all of the help you're entitled to. Get in touch to find out more about services like carer's allowance, attendance allowance and winter fuel payments.
Social and Physical Activities
Our Virtually 2020 Christmas programme is currently live! We have a range of social and physical activities that you can do you from the comfort of your home. In January, we will also be launching our Winter Warmers & Workouts programme which will offer even more fun events and activities.
Lockdown doesn't need to equal loneliness. There are still plenty of social events taking place during lockdown that you can join in with from a safe social distance. While we are unable to take new customers, our Wellbeing Centres are also still hosting activities to help reduce isolation. To find out more about the services available call us today on 0191 280 8484 or email enquiries@ageuknorthtyneside.org.uk.
Helpful downloads related to Dementia
You can view, download and or print for sharing from the links below: