Age UK Norwich Service Update
Published on 16 March 2020 01:25 PM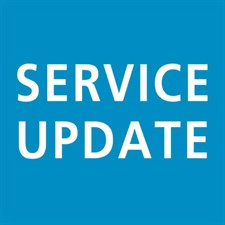 You will be aware that cases of COVID-19 have been confirmed in the UK, and that the Government, NHS and Public Health are making preparations. As a charity, we are observing all recommended precautions and monitoring this situation closely and will follow their advice.
As the government have not proposed any restriction on the movement of people, we are continuing our services as normal, but we understand if due to your own personal circumstances, you would prefer not to use Age UK Norwich as you normally would do.
If you have been abroad in the last two weeks, feel unwell, or you have been advised to isolate yourself by NHS111 or another medical practitioner, we politely request that you do not attend our centres, or let us know if you need to stop an Age UK Norwich Volunteer visit.
If you have any questions, the dedicated www.111.nhs.uk/covid-19 website is a useful tool where people can check symptoms and get advice, or you can call NHS111. Age UK also has a dedicated page, which is www.ageuk.org.uk/information-advice/health-wellbeing/conditions-illnesses/coronavirus/
Contact us
You can also speak to us on 01603 496333