Age UK Plymouth's Day Centre is now open to new clients and is fully compliant with the latest Government COVID 19 guidance. Age UK Plymouth has put a number of additional processes in place some of which are:
All staff will wear appropriate PPE
Additional hand washing / hand sanitising
Maintaining Social distance with clients
Full details of our COVID precautions will be discussed at the point of assessment and copies of our full risk assessment are available upon request.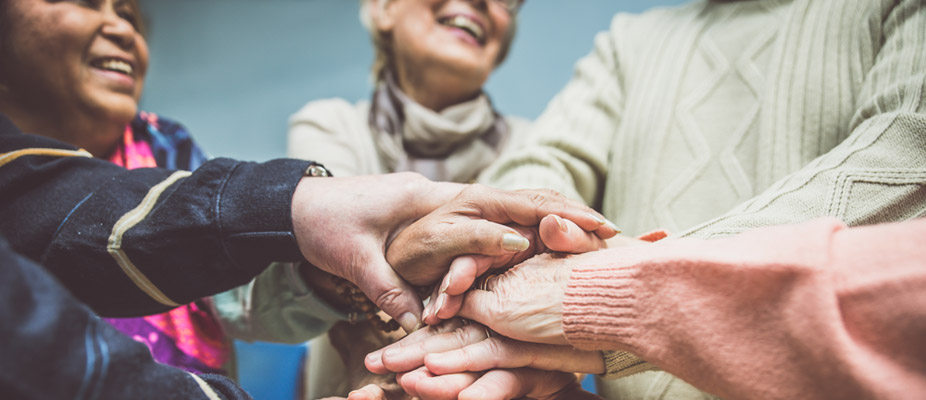 We operate a day care service five days a week offering older people in the Plymouth area an enjoyable and friendly atmosphere to socially engage.
This service is for people without dementia or memory loss. For people that do have memory loss, please visit here.
Age UK Plymouth provides day care for older people who need a little extra support due to age related health conditions.We understand that looking after a loved one with either mobility or cognitive issues can be difficult for both the person and their carers therefore we offer introduction and taster sessions. People can come along to meet with the staff and find out a little bit more about the type of support that is available to them which can help to ease transistion into the services.
Our centres provide a person centred approach so that our guests enjoy quality time with us and their carers know that their loved ones are being looked after well and engaged with. Our friendly team of experienced staff adapt to meet the needs of each client so there's always something different happening to provide stimulation and encourage engagement into the varied activities on offer each day where people can enjoy social interaction and good company.
Day Care Services
Operates 5 days a week
Offers an enjoyable day out in a friendly, safe and comfortable environment.
Offers flexible day care to suit the individual needs - from 3 hour sessions to a full day
Offers day respite for the carer.
Recent compliments that we have received:
10/09/18
"I feel the least I could do is put pen to paper to compliment the wonderful staff at Age UK Plymouth Day Centre. I have been attending the centre since December 2017 and as the time has gone by the staff have shown professionalism, working continuously hard, always there to help anyone should the need arise, they always wear a smile during the time I have been coming to the centre. I mention staff that have worked with distinction, in particular Emma is the heart and soul of the centre always involving herself in whatever we are doing whether it be bingo or exercising. Ann (volunteer) another extremely hard worker everything has to be done right with Ann. We then have Chris who willingly grafts all day; he is firm in a nice laid back manner. I have grown to respect each of these staff, enjoy my best friends attending the centre. In spite of suffering with Parkinsons and MSA which affects my heart and writing freehand and speaking. And, not forgetting the boss Carol who works diligently behind the scenes. I would like to express my upmost gratitude to the staff and my lovely ladies Emma, Jackie and Ann. Not forgetting my mates R and G who plays the piano. If you want a break it's a wonderful place to come and enjoy time with good friends" Mr C (Plymouth)
02/07/18
"On behalf of my husband and I, we would like to sincerely thank you and your wonderful staff for the care and compassion that you show our son. We know that he can be difficult at times but you all have the patience to kind to him. It is very important to us that he is happy and well cared for in day care, which he undoubtedly is. When he is well and in a good frame of mind he enjoys all the activities that Carol and her staff put together. It truly is a wonderful place. May I add that this is the best day centre that he has ever been privileged to attend. Once again very many thanks" Mr and Mrs W (Plymouth)
07/02/17
"My father recently widowed and struggling with Vascular Dementia and came to live with me. We have All found it difficult to adjust to this new life and before Xmas we all wondered how we could keep it all together. Then we discovered the William and Patricia Venton Centre which he attends 2 day a week. He gets to meet people his own age, is looked after by the most wonderful, kind, caring and understanding staff who make him laugh. After weeks of sleeping for, at times, 24 or 36 hours on the trot, he now gets up himself and on returning from the centre chatted about the drive back and asked me how my day had been - I nearly cried. They gave me my dad back. I now feel we can keep going with centre's wonderful support so thank you from the bottom of my heart"
Related Services
Dementia/memory loss services
Support for carers