Dementia/memory loss services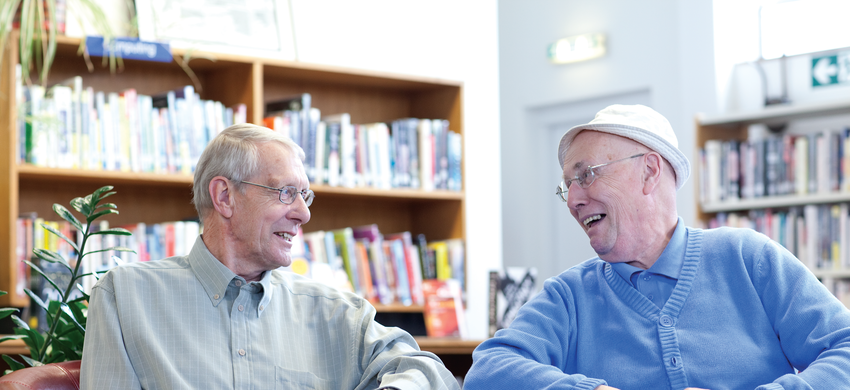 For those with memory loss or dementia we provide a specialist day care service providing meaningful and person centred activties.
This service is for people with dementia or memory loss. If this is not applicable, please visit here.
Age UK Plymouth provides day care for older people who need a little extra support due to age related health conditions. Our specialist dementia centre provides care for people with memory loss, cognitive issues and all stages of dementia. We understand that a diagnosis of any illness can be difficult for both the person and their carers therefore we offer introduction and taster sessions. People can come along to meet with the staff and find out a little bit more about the type of support that is available to them which can help to ease transistion into the services.
Our centres provide a person centred approach so that our guests enjoy quality time with us and their carers know that their loved ones are being looked after well and engaged with. Our friendly team of experienced staff adapt to meet the needs of each client so there's always something different happening to provide stimulation and encourage engagement into the varied activities on offer each day where people can enjoy social interaction and good company.
Operates 6 days a week
Offers an enjoyable day out in a friendly, safe and comfortable environment.
Offers flexible day care to suit the individual needs - from 3 hour sessions to a full day
Offers day respite for the carer.
Person centred with meaningful activities to suit individual needs and aspirations
Monday - Friday: 8.00 - 17.00
Breakfast Club: 8.00 - 9.00
Saturday: 10.00 - 16.00
No Breakfast Club
Music for the Memory
The power of music, especially singing, is an enjoyable activity which can help unlock memories from the past. Every Monday 14.00 - 15.30
Related Services
Day care services
Support for carers